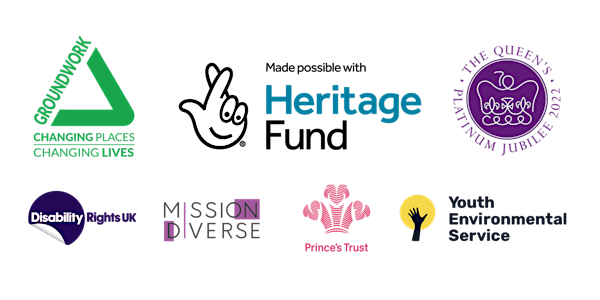 New to Nature Introductory Webinar
The New to Nature webinar will introduce this exciting opportunity for host organisations and how to get involved.
About this event
New to Nature will provide 12 month paid work placements for at least 70 young people from diverse backgrounds to undertake a range of environmental roles.
The aim of the programme is to provide life-changing experiences for young people who are disadvantaged in the labour market, whilst building capacity in the environmental sector, making it more inclusive and diverse.
The programme will focus on attracting young and diverse talent from communities currently underrepresented in environmental roles, specifically young people (aged 18-25) who are:
• ethnically diverse
• disabled
• economically disadvantaged.
New to Nature will be delivered through a partnership of Groundwork, The Prince's Trust, Disability Rights UK, and Mission Diverse. It is funded by the National Lottery Heritage Fund (NLHF) as part of the celebrations to mark the Queen's platinum jubilee. We will be working closely with the Youth Environmental Service to ensure the programme acts as a stepping stone for a longer-term journey of change in the sector.
We plan to support two cohorts of placements and will invite potential host employers to submit expressions of interest as follows.
• Cohort 1: Expressions of interest invited in August 2022, deadline 17th August for placements to start in January 2023, and
• Cohort 2: Expressions of interest invited in October 2022, Deadline 14th October for placements to start in April 2023
To find out more about the opportunity, who we are looking for, the offer to host organisations (employers) and how to get involved please join one of the follow webinars:
• 22nd August 2022– 11:00am-12:30pm
If you have any queries please contact NewtoNature@groundwork.org.uk