New Wave: Envisioning creative coastal futures - narrative & placemaking
The Place Bureau imagines the future of our coastline, introducing speculative design thinking methods to build new worlds.
About this event
Arts University Bournemouth presents the first Design-it Lecture of 2021 with The Place Bureau, a strategic studio that reimagines new frontiers for places around the world.
AUB's Design it Lectures are open to all who have an interest in design thinking and lifelong learning. Whilst our campus remains temporarily closed, these events will be held online via Zoom. We look forward to welcoming you back to campus in the near future.
About this lecture
As lockdown lingers on, our coastline remains open — not only for escape and fresh air, but also opening up ideas for a new tomorrow, as the world we live in undergoes a revolution.
In this emerging era, our ability to reimagine our future places becomes an essential creative skill, one that extends beyond architecture to draw together many disciplines from film to fashion to fine art. With our horizons broadened by theatrical resorts, worldly ports, and beautiful landscapes, could it be that coastal living has the potential to open our imagination far and wide?
In this talk, cultural strategist, designer and urban researcher, Rosanna Vitiello, takes us on a journey to explore the origins and futures of coastal placemaking through the lens of storytelling. Taking a view on the coastline as a cultural asset and stage for shared creative futures, we investigate the beach as the ultimate public space; ways in which creative practitioners from all walks of life have drawn inspiration from coastlines worldwide; and with culture breaking out of the box post-Covid, how integrating narrative into the process, fabric and programme of a place could help us imagine our coastlines in a different way.
How to join this lecture
We will send out the invite link to Zoom 24 hours before the start. You do not need to create a Zoom account but you will need to download it in advance.
About the Speakers
Rosanna Vitiello
Bureau Chief and Co-Founder at The Place Bureau
www.theplacebureau.com | rosannavitiello.com
Pauline Malaquin
Pauline is an architect pursuing a Ph.D. at the University of Genoa. Her thesis explores the adaptive future of monofunctional touristic coastal cities. Her expertise was built from living by the sea in France, Japan, and the USA, along with working on ways to design with water.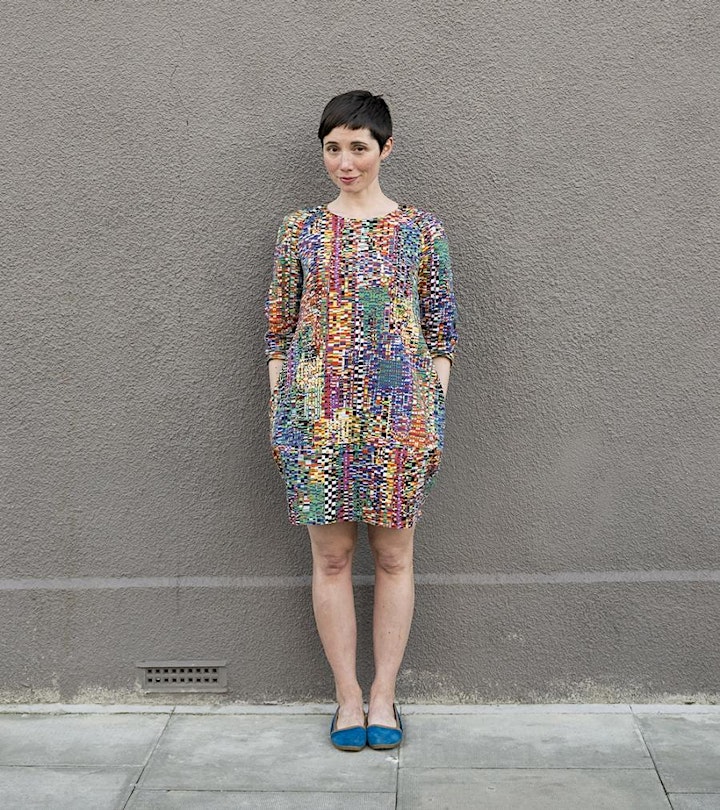 Organiser of New Wave: Envisioning creative coastal futures - narrative & placemaking
Arts University Bournemouth (AUB) is a specialist teaching and research institute for the study of subjects under Art, Design and Architecture as well as Media and Performance.
As part of our continued commitment to industry outreach, we regularly host workshops and lectures to support capability building, entrepreneurship and research and development for innovation. Our workshop is open to the Dorset business sector for research and development projects. For a tour of our facilities and to find out how AUB could support your practice, please get in touch.