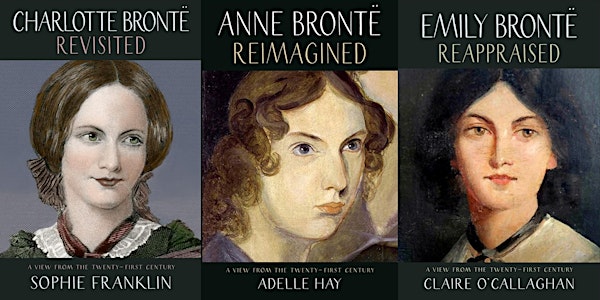 New Words Festival - 'The Brontës: Reimagined; Reappraised; Revisited'
Join us in conversation with Brontë biographers: Dr Sophie Franklin and Adelle Hay.
About this event
Here's the YouTube link to the event: https://youtu.be/GD5kYi_SRnk
Please could you complete the feedback: http://ow.ly/1TiH50DV78G
Who was the real Charlotte Brontë? Was Emily a woman ahead of her time? Why has Anne been endlessly sidelined? And which is the greatest Brontë novel of all?
Bolton Library and Museum Services and Saraband Press invite you to join us in conversation with the two of the authors of Saraband's 'A View From the 21st Century' Brontë biographies: Dr Sophie Franklin and Adelle Hay.
Book your free place on Eventbrite to receive the zoom link for this free online event.
This event is part of the New Words Festival – a joint online book festival celebrating the partnership between the Time to Read network of 22 North West library authorities and five of the region's independent publishers; and is funded by Arts Council England. Click here to view the full list of events: http://time-to-read.co.uk/new-words/