Set your intentions for a happy and healthy 2022.
About this event
Immerse yourself in 90 minutes of invigorating Yoga flow designed to bring balance to your mind and body.
Join us for a two-hour workshop to reflect and release, to rest and reset, and plant the seeds of new intentions and habits for the year ahead.
In this class we will incorporate:
• Quiet reflection
• A fun and creative vinyasa flow
• Pranayama and meditation
• Restorative poses with a guided relaxation.
For this workshop we will need a mat, a brick, a flat block, 1 bolster, 2 blankets and an eye pillow. If you have your own props, please bring them with you, but it's not essential as we can provide you with them if needed. If you wish, bring your favourite pen and a journal/paper to record your thoughts and intentions.
This nurturing group yoga class is run by Grace & Gravity, our in house Yoga partners held in the spacious event space at The Swan, overlooking the river. It is guaranteed to leave you feeling refreshed, relaxed and ready for the New Year.
Your teacher for the session will be Suze, who has a background in dance, capoeira. As a fitness professional, when Suze first began practising yoga, her main focus was on the well-being of the physical body. However, regular yoga practice showed her that the physical benefits were only a small, but important, part of the impact Yoga had on her.
Through self-study Suze found that life's experiences can really get stuck and 'calcify' in the nooks and crannies of one's body over the years. As the physical practice began to free her body, it brought an understanding of the roots of the emotional baggage that had caused the blockage in the physical. Her focus shifted to accommodate the importance of meditating and being present, and how getting to the bottom of thought and behavioural patterns, feelings and emotions, may also result in the release of tension in the physical body.
In her classes Suze encourages self-awareness and aims to create an environment where everybody can leave frustrations and competitiveness behind, be in tune with their 'present' body, and focus on the breath that has the incredible power of restoring body, mind and soul.
Please bring your own yoga mat along with anything else that makes you comfortable - such as a blanket, bolster and/or pillow. The workshop will last approx. 90 mins, after which we will enjoy a replenishing and delicious lunch together from the Coppa specials menu, as well as a relaxing Trip CBD cocktail from the bar.
Please email us on booking to alert us to any food allergies, thank you.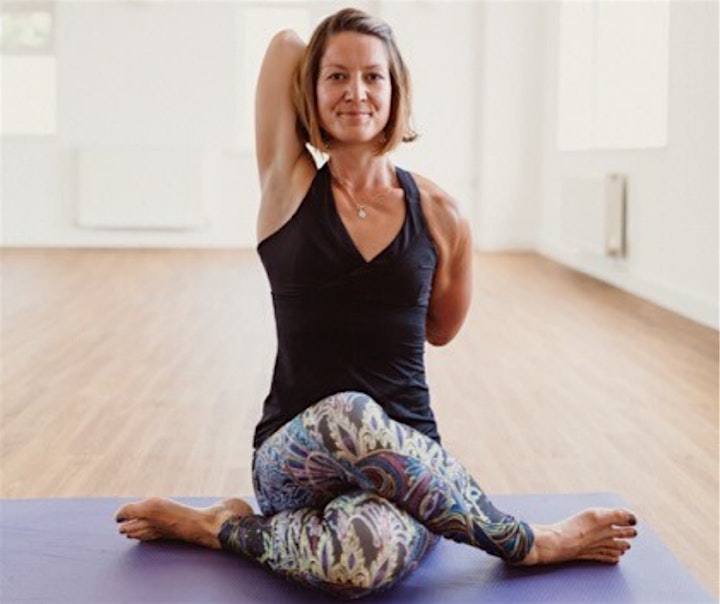 Organiser of New Year Yoga & Brunch
Coppa Club is a laid back place to be used for whatever you need. All day, every day. We first opened our doors back in 2015 in the Berkshire countryside village of Sonning-on-Thames, where we set out to create a venue which offered something for everyone, a local hang-out and a community space.
For years, only members' clubs have offered space for guests to stay all day and transition from work to play, but we aim to change all that. We're relaxed, welcoming and informal, our bars serve great wines and cocktails, our lounge areas are comfy with sofas to relax in and plenty of Wi-Fi and plug sockets, perfect for meetings or just for settling in with your laptop.
Our menu focuses on thoughtful, unfussy, European food from small plates and snacks to grilled mains, sourdough pizzas and healthy salads.
Since 2015, we have opened seven Coppa Club venues across London and surrounding counties; Sonning-on-Thames, Tower Bridge, Henley-on-Thames, Streatley-on-Thames, Maidenhead, Brighton and Cobham Village. Keep an eye out for more openings in the future.