Description
Spend your New Year's Eve on our NYE Party Cruise programme! You have the chance to celebrate, to dance, and to get to know the true Hungarian spirit! The one what dances, drinks, and has fun for a lifetime!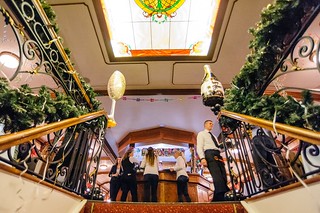 Celebrate the New Year with us, and we guarantee the best New Years Eve you've ever had!
Enjoy and have fun to the best tunes of the 70s-80s-90s and dance to the music of the best DJ artist!
Celebrate this New Year's Eve with a 2-3 hours luxury cruise down the River Danube in Budapest. Enjoy a 5-course dinner and then dance the night away as you experience all the seasonal festivities from a privileged perspective.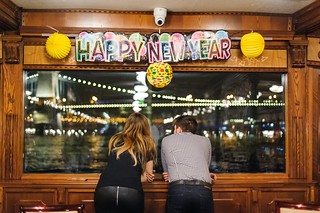 Important notice: This is an exclusive party event so we have a dress code: smart casual. We reserve the right to refuse the attendance to the event in case of inappropriate appearance clothing. In that way too, you will have the honor to spend your New Year's Eve Party in a special and exclusive way.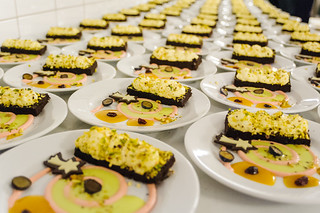 Inclusions:
5 Course Gala Dinner

Menu

"A"
Herb butter
Duck pâté with truffle, homemade cornelian cherry marmalade and chili turnip salad
Pheasant consommé with porcini royale and julienne vegetables
Beef tenderloin, pink peppercorn, potato and tomato gratin, truffle-scented cauliflower cream and romano beans
Strawberry cheesecake with caramelized wafer

"B"
Herb butter
Salmon tartare with trout caviar, horseradish foam, fennel and beetroot
Creamy lentil soup with dry-cured ham and toasted pine nuts
Supréme of guinea fowl with potato and tomato gratin, truffle-scented cauliflower cream and romano beans
Strawberry cheesecake with caramelized wafer

"C"
Truffle-scented tofu pâté with vegetables, fresh goat cheese, cucumber and couscous
Creamy Jerusalem artichoke soup with saffron, blanched celery and julienne vegetables
Beetroot risotto with wild mushrooms, turnips with sage and parmesan-spinach balls
Belgian chocolate and orange soufflé with forest berries



Midnight Dinner

Menu

Lentil soup, boiled sausage and Debrecen sausage with horseradish and mustard, Transylvanian mini stuffed cabbage
Assorted fruits on a platter




Unlimited drinks

Options

Tokaji Furmint Grand Selection
Hilltop Premium Merlot
Juhász Pincészet Kékfrankos rozé
Szőke Mátyás Muscat Ottonel
Thummerer Tréfli Cuvée
Pfneiszl Merlot
Jásdi Chardonnay
Konyári Cabernet Sauvignon
Laposa Olaszrizling
Tokaji sweet/dry szamorodni
Soft Drinks with gas,
Orange Juice 100%, Peach Juice 50%, Filtered Apple
Mineral water with and without gas
Beer: Dreher / Hofbräu
Törley Dry/ Sweet
Unicum
Jägermeister
Baileys
Whisky (Ballantines, Johnny Walker, Jim Beam)
Vodka
Tequila
Bacardi
Gin
Brandy Lánchíd
Coffee Espresso

Hungarian Folklore Performance
Live DJ
Transfer Service to your accommodation
Raffle game