Event Information
Location
Tinypass
13-17 Laight St, #506
New York, New York 10013
Description

FinTech is hot and getting hotter! According to Celent, the total 2012 spend by financial institutions on Information Technology was $54.7BN!
Over $9 billion was invested in more than 1300 transactions in Fintech since 2008. Financial technology (FinTech) companies ranging from capital markets technologies to personal financial management tools have become an increasingly hot area for investment.
Startup Workshop
After meeting thousands of Startups and organising hundreds of meetups & Events, TechMeetups has designed the Startup Clinics to help Startups make the most of one evening and learn as much as they can, get valuable feedback and make those important connections.
It brings in the best of mentoring, speed dating, wisdom of the crowd and networking all packed into one evening to remember.
'Startup clinic'
Firstly there's the one to one mentoring with experts in the field. Whether its a marketing guru or a successful startup, we have various mentors willing to provide their time & expertise to help startups get off the ground.
'Rotating Dials'
We then have a format called the 'Rotating Dials' where two circles are formed and people in the outer circle have 5 mins to discuss their startup & ideas with the inner circle. This helps avoid those awkward moments where you want to move on but are too polite to do so.
'100 minds'
Apart from these sessions then there are the Demo sessions in which Startups are given the opportunity to demo what they are working on to get valuable input from the group. 100 minds are always better than one.
'Facetime'
We then break off for light networking to help startups, entrepreneurs mingle with developers and investors so that those deep connections are made that can really help your Startup. Nothing beats a good old chat over some cold beer and hot pizza.
So if you're a Startup, Entrepreneur, Developer, a Wantrepreneur or just want to observe come on over and get involved in the Startup movement.
How do you get involved ?
For keeping on track with all the news and information connected with this event, follow
If interested in participation of this event, please fill out the form here.
Agenda:
6.00PM Doors open
6.30PM - 8.00PM Presentations
8.00PM - 9.00PM Networking
9.00PM Doors close



Mentors
Luke Carriere,Tinypass


As an account executive at Tinypass, Luke helps online publishers to monetize their digital content using a flexible paywall.
As the founder of 3 Day Startup NYC, Luke enables entrepreneurial college students to turn their ideas into scalable business ventures under the guidance of mentors, then pitch to investors.
As a Board Member of AMIGOS NYC, Luke fundraises for dozens of local high school students to travel to Latin America to lead community-initiated projects.

Abhi Anuket, Persurix


Serial Entrepreneur, Advisor to Startups and a VC Investor. Preferred industries include – FinTech (experience of co-founding a Financial Data Management Startup which had to be re-worked due to capital constraints – pivoting for Healthcare). Other areas of interest as a VC investor include – Education, E-commerce, Web/Mobile Security, Mobile Payments, ICT infrastructure, Entertainment and Enterprise Data / Big Data Management and Analytics for Healthcare and Fin Services. Currently in the process of closing a first portfolio for my VC firm.
Andrew Josuweit, CEO/Co-founder of @studentloanhero & co-founder of Wafflehaus Media

CEO/Co-founder of @studentloanhero & co-founder of Wafflehaus Media. As an

entrepreneur, I enjoy solving problems, delivering value, connecting people, and creating partnerships. I am a strong leader and creative problem solver with a passion for business development.
Chris Tramount, Lead Founder at EyeVest

With 4 years of experience managing complex teams as an Engineering Consultant, Chris developed the concept for EyeVest through the process of

utilizing high profile investment advice while managing his personal portfolio for over 6 years.
We can't wait to see you all there!
If you have any questions and suggestions, please contact operations[at]techmeetups[dot]com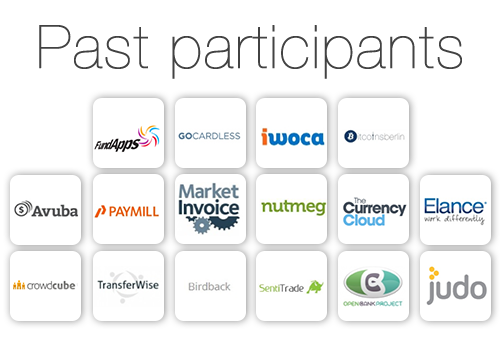 Date and time
Location
Tinypass
13-17 Laight St, #506
New York, New York 10013