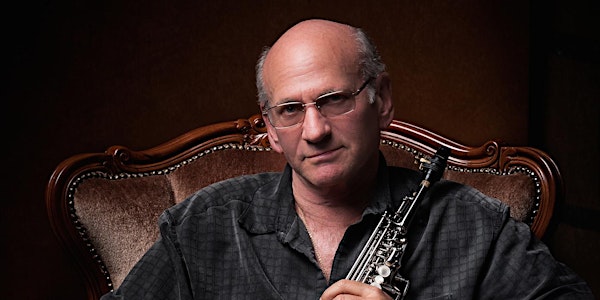 New York State of Mind - Dave Liebman with the Guilfoyle/Nielsen Trio
Location
BelloBar
1 Portobello Harbour
Dublin 8
Ireland
Dave Liebman will join with the Irish heavyweight Guilfoyle/Nielsen Trio to recreate the ambience of a New York Jazz Club. May 26/27/28
About this event
New York State of Mind
On May 26th, 27th and 28th next, one of the greatest figures in jazz, Dave Liebman, will join with the Irish heavyweight trio of Mike Nielsen, Ronan and Conor Guilfoyle in a three-sets-a-night-for-three nights experience which will recreate the ambience and atmosphere of a traditional New York jazz club - the kind of club where the music was created and developed from its inception right through to the 1970s. The great value ticket price is designed to give the widest access to this unique experience for Irish jazz audiences.
As Liebman himself states, 'The chance to play multiple sets of music on successive nights has an effect on the music that cannot be replicated in any other way. For the musicians they have a chance to stretch, to experiment, and to develop the music over a long period of time. For the audience, they experience the intimacy of the jazz club as well as the opportunity to watch the music develop in front of them.'
Liebman has been collaborating with the Guilfoyle/Nielsen for more than thirty years and this latest episode will continue a very special rapport between the US master and the three Irish innovators.
Three nights, three sets a night, one of the world's greatest saxophonists, the intense, rhythmically adventurous Guilfoyle/Nielsen trio - this unique event promises to be one of the jazz highlights of 2022.
'Dave Liebman is a living legend, an NEA Jazz Master who has been making waves since the 1970s and never stops growing, learning, and discovering'
All About Jazz
'In the rarefied world of "odd meter" jazz, these guys from Dún Laoghaire are the gold standard.'
Irish Times
These concerts were made by possible by the generous financial support of the Arts Council of Ireland