Description
The NewBiz Freshers' Fair returns for 2018...
Meet the latest and greatest start-ups from Leeds region

Network with others from the Leeds business community

Free to exhibit, free to attend, free food and drink
---
What is the New Biz Freshers' Fair?
THIS IS THE ONLY TECH STARTUP FAIR IN LEEDS.
For young and growing businesses, one of the hardest challenges is getting your name, brand and products out to the wider world whilst simultaneously making those crucial business connections that may well provide a stepping stone to exactly where you want to be. We're throwing an event for new businesses who are just embarking on what we've been through...and maybe, just maybe, our network will connect you with the right people.
Many of us have been to a Freshers' Fair at some point (whether or not we remember them!), so the format should be familiar. For those that haven't, there will be a series of 'stands' in the room, manned by businesses who will happily chat with you and show or tell you about their product or service.
NEW FOR 2018
After a successful first stab at this event in 2017, we are back with a bigger and better version! This time we will have:
more businesses (we had 35 last time!)
more catering available (all for free)
a bigger, more central location - we're pretty sure that directly above the train station constitutes central, right?
a presentation area with slots available for startups, supporting businesses, sponsors and investors
ON TOP OF ALL OF THIS we will also have a new Investors Area. This is not for you to go pitch at Investors, more like a chance to chat with them and get strategic advice, pitch help, advice on how to structure your investment pack etc.
Where is the event?
The event will be based at Platform (above the train station), and it will run from 9am 'til 12pm. Free food and drink will be available all morning! Come along to meet new people, engage with new businesses and see what's happening in the start-up world around you.
I don't want to exhibit, I just want to come to the event, is that OK?
OF COURSE! Please register for the event below, as usual, and we look forward to seeing you on the day!
See you there!
*LightStart Apps*
---
The PR Challenge
Our PR partners and one of our Event Sponsors, MacComms, will be running a PR challenge throughout the event. The start-up PR specialists would like to task you to write your most newsworthy business stories for the media and bring it to the MacComms stand (either print, stick it on a USB or email in advance to info@maccomms.net) for the team to provide expert feedback to increase your chances of achieving media coverage. The press release which MacComms deems to be the strongest news story will WIN! The winner will receive support to ensure the finalised article is distributed to key business and any sector-specific journalists through their contacts built up and through their national media database to extend your reach and exposure.
---
PRESENTATIONS
We have created a presentation area as part of the event and there will be a few presentations happening during the three hour event.
One of our sponsors, AD:Venture will be giving an overview of the programme, what it offers and relating that to a few case studies. Another sponsor, MacComms, will be presenting the "top tips" for PR for startups and Bruntwood, our venue sponsor, will be offering full tours of Platform at 9.30, 10.30 and 11.30am. Meet at their stand at the front of the room 5 minutes before the tour begins.
We, LightStart (hello!), will be offering 15 minute slots on the day to anyone with an idea for an app or a digital product. We can chat through your idea and then sort you out with a FREE 1 hour workshop with us to really go through your idea in detail on a whiteboard. It's a really good process! If you want to take us up on this awesome offer, see us on the reception area on the day and we'll get you booked in.
---


List of 2018 exhibitors (so far):
Freshers:
KISS Branding
Fusion
One Custom Group
Seabrook Media
Barbarossa Brothers
Essam Coaching and Consulting
Simply Ladies inc
Synap
Dotkumo
Branswer
Paul's Innovative Programmes Ltd
Safeguarding Monitor
Research Retold
Remind2Find
Pro-Reliability Solutions Ltd
Mak Tok
Leeds Cookery School
Avalon Mae Social Media Marketing
Supporting:
LightStart Apps (*Sponsor*)
MacComms (*Sponsor*)
Bruntwood (*Sponsor*)
WYP - Yorkshire & Humber Regional Cyber Crime Unit
York Science Park
Ahead Partnership
Panda IT
GBAC
EIP
University of Law - Pro Bono
Barclays Bank
The Headshot Guy
The Inhouse
Crushing Creative
MKL Innovation
Wee
Simon Benn Limited
Investors/funds:
AD:VENTURE (*Sponsor*)
North Invest
BEF
Rebuilding Society
Mercia
Venturian
Entrepreneurial Spark
---
I'm a 'fresher' business! How do I apply for a stand?
This is an OPEN CALL for all new businesses (*founded within the last 12 months*) to register for FREE to take one of the stands. On the day you just need to rock up to the venue, bringing a pop-up banner if you have one, and be ready to chat about yourself and your business to a bunch of engaged, interesting people from across the Leeds City region. We have a limited number of spaces for new business stands, so if you are interested in being one of them, please click here to apply.
I'm a business that supports young businesses, how can I get involved?
If you're not a Fresher but you still think you have services to offer startups and young businesses and you'd like to be involved, we also have an area at the event for Supporting Business. This includes (but isn't limited to) services such as accountants, solicitors, marketing/PR, social media services, IT support, content services (video, photography, design), IP/Patent, business coaches/mentors, printers, exporting support. If you fall into one of these categories, you can apply for one of these stands by clicking here.
Please note that we have a limited number of spaces and want to make sure we have a broad range of services represented on the day. Therefore, we will only accept one representative business from each sector type. We will do this on a first-come, first-served basis and so we apologise if we cannot accommodate you. Please book early to avoid disappointment.
---
Event Sponsors:
---
Here are some pics from the first NewBiz Freshers' Fair which was run in June 2017!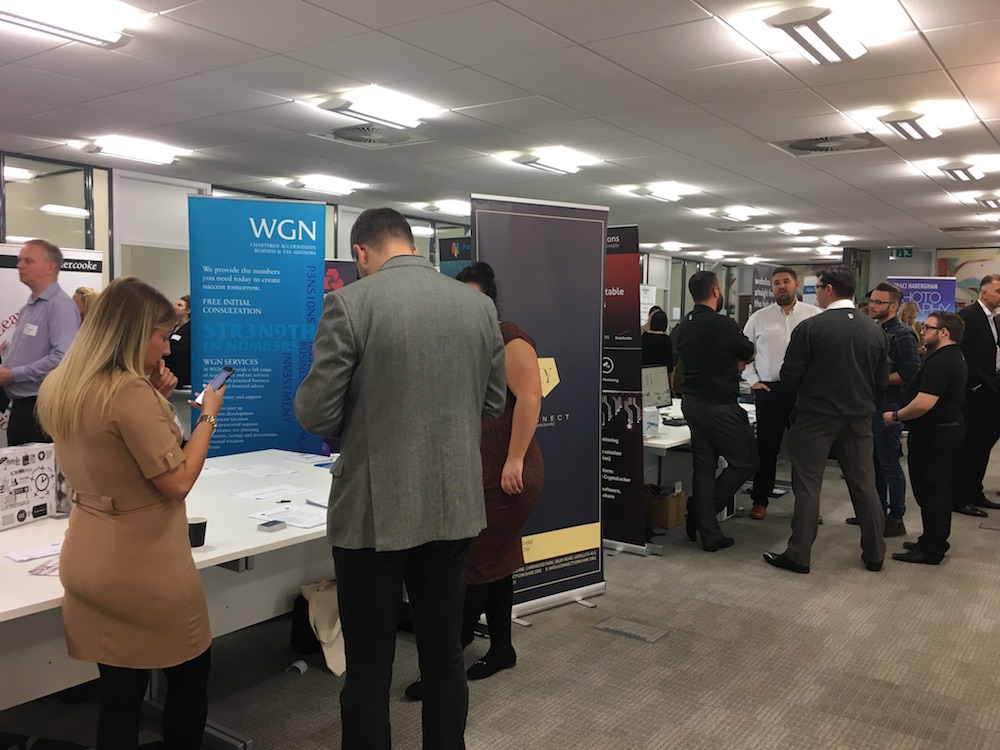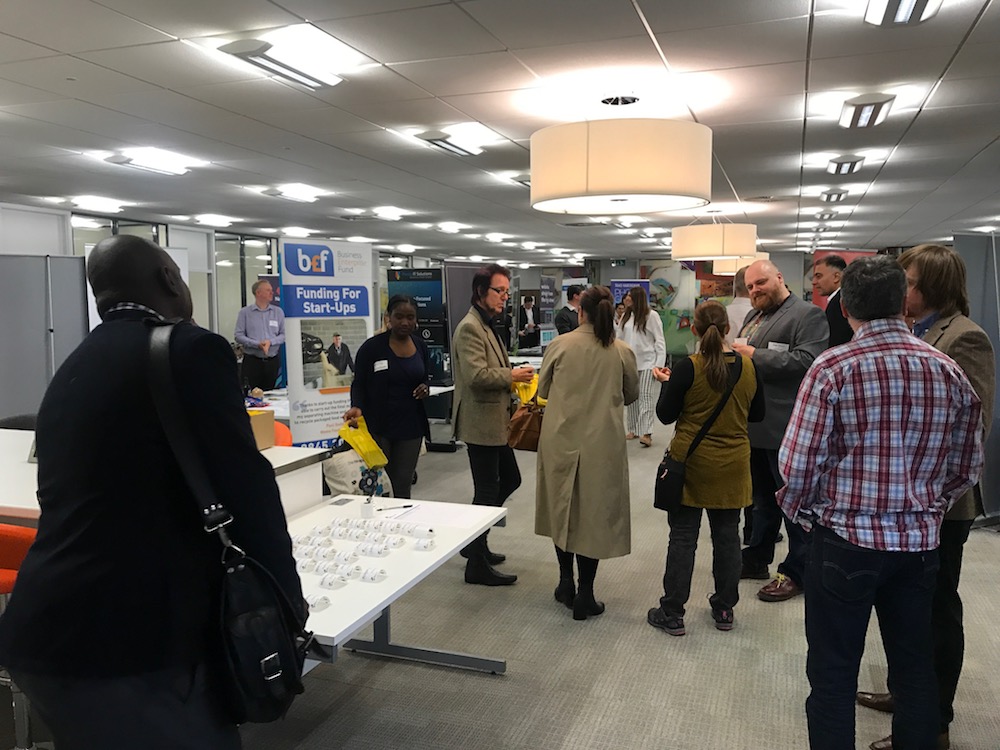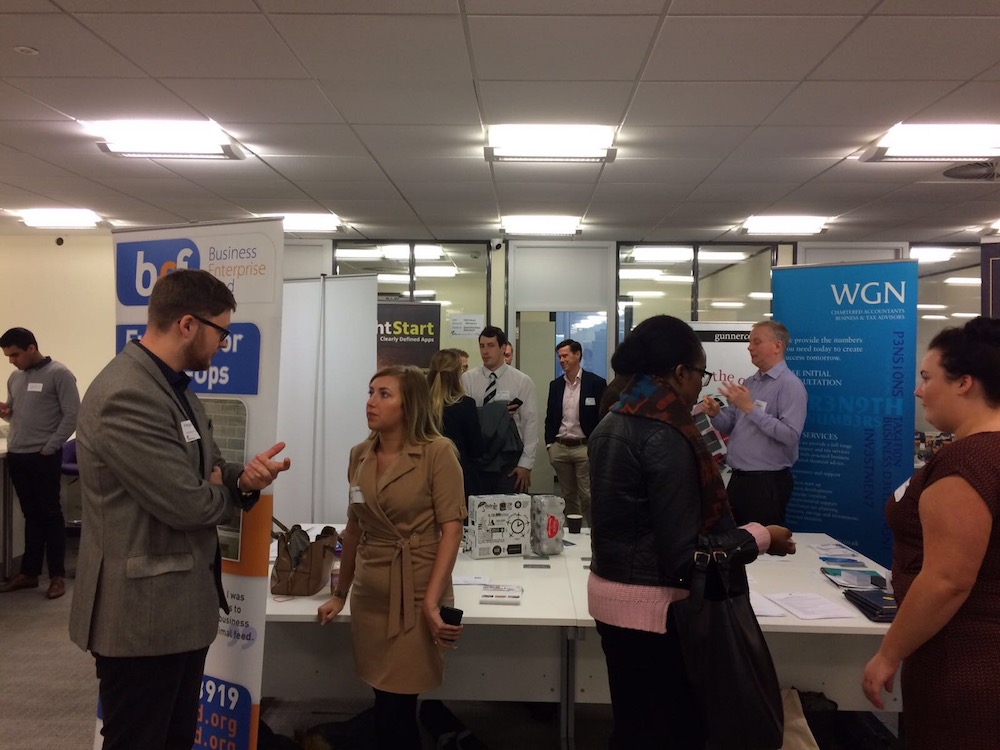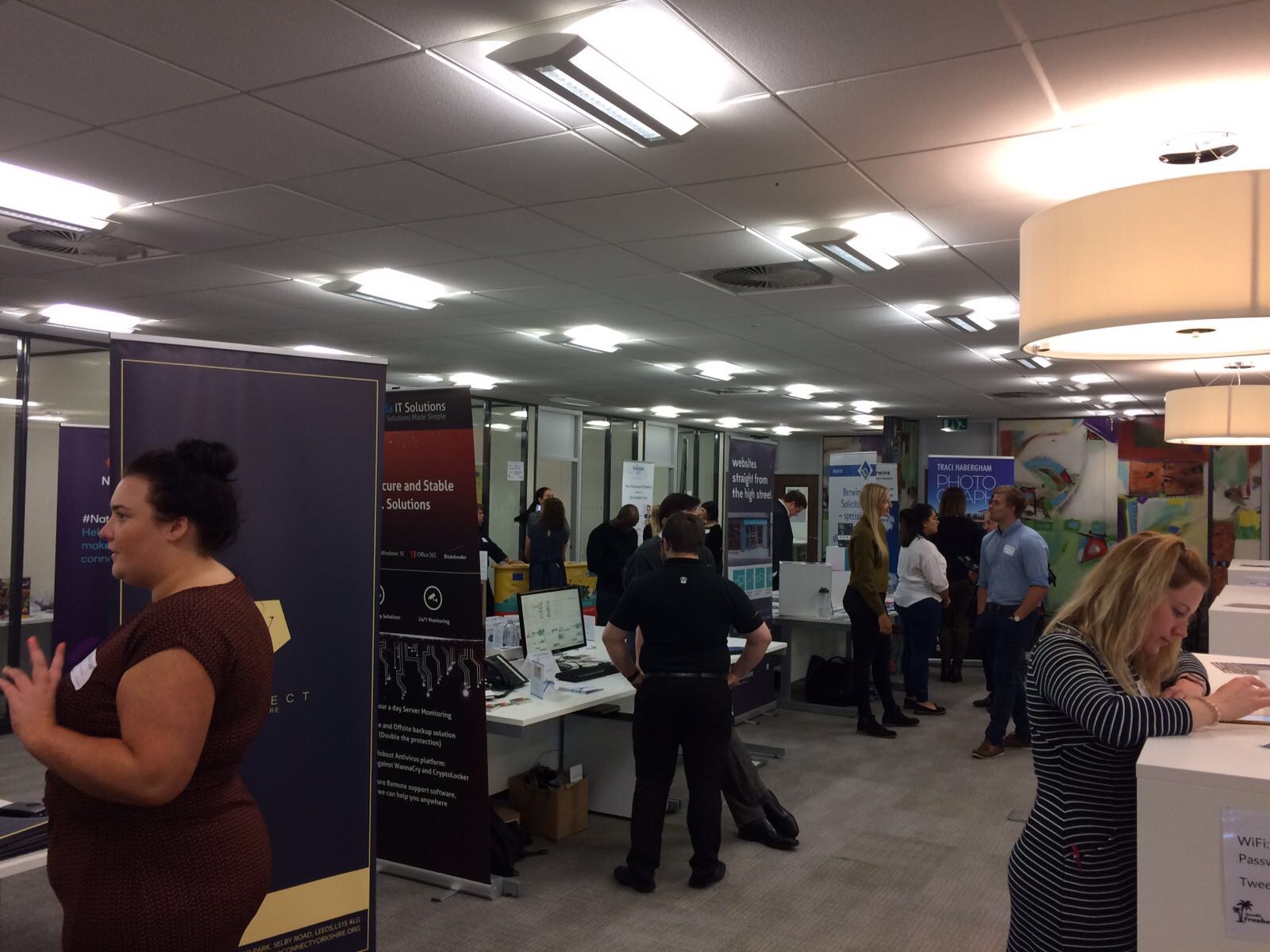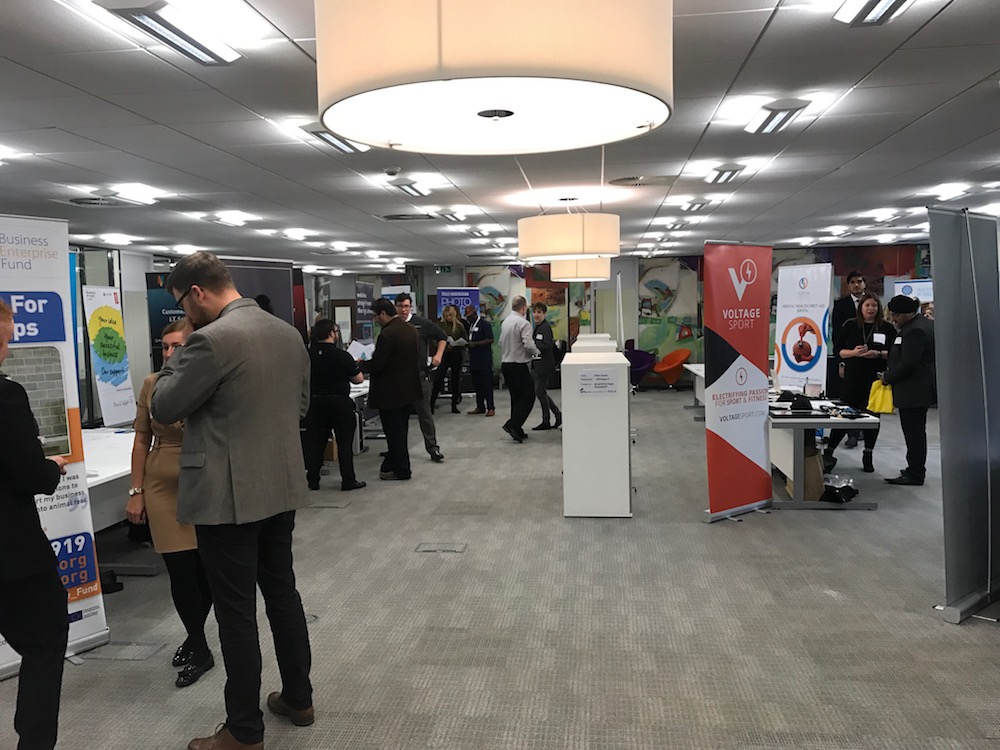 Organiser of NewBiz Freshers' Fair - Friday 23rd March 2018
LightStart is an analysis-led digital design house. Our expert team includes analysts, developers, designers and marketers and we offer a full suite of services to help you take your digital ideas from inception through to successfully launched products and businesses.
 If you have an idea for a digital product, we want to hear from you!