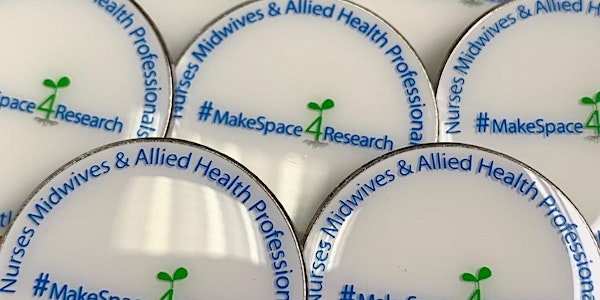 Newcastle NMAHP 4P's Researcher Development Programme – Taster Session
Location
Microsoft Teams
Freeman Road
High Heaton
Newcastle upon Tyne
NE7 7DN
United Kingdom
Open to Newcastle Hospitals and CNTW Nursing, Midwifery & AHP staff, wishing to attend the NMAHP 4Ps Researcher Development Programme.
About this event
Taster session
"It's impossible," said pride…. "It's risky," said experience…. "It's pointless," said reason…. "Give it a try," whispered the heart…
This is a prerequisite for the main programme to help you understand the Research landscape, bust a few myths and introduce you to the main programme.
You will leave this session confident and prepared to step onto the programme at the next module!
The main 4Ps programme is designed to support individual NMAHPs with various elements of their research capacity building, from enabling them to be more research aware, to supporting their development as potential future research leaders. This short introductory session is a pre-requisite to the main tailored programme. This session will introduce you to the research landscape and the many opportunities within, enabling you to consider how you would like to progress. This session will ultimately prepare you to step onto the next module of the main 4Ps programme at any stage.