Description
Come and meet like minded business women at our Power Business Breakfast Club. Mix and mingle, discuss ideas and create those all important new connections in an informal setting, whilst enjoying a warming winter breakfast - all in the heart of the city.
Meet your Speaker
Antonia Brindle, NE Regional Director of Forward Ladies and Director of Get Brindled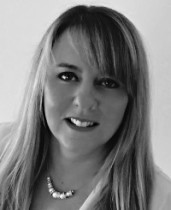 Our regional director, Antonia Brindle, will be taking the spot light this month to talk about what she does the rest of the week when she has her other hat on – Marketing, PR, media relations, social media, events and crisis management.
As well as telling us about her career journey over the last 25 years to become owner of successful agency, Get Brindled, Antonia will be giving hints and tips on 'instant marketing' - how to reach your audience quickly and increase sales or footfall successfully.
Part of her talk will give our members insight on how to do that without huge budgets and without investing time that they simply don't have spare alongside their real day job. Antonia will touch upon crisis management too – something that many business owners shy away from or think they don't need, but Antonia will share case studies to highlight that fore-warned is fore-armed.
This event is free to Premium Members and only £12.50 + VAT for a standard ticket.
If you would like to find out more about our membership and other events please visit our website - www.forwardladies.com