Description
Come and meet like minded business women at our Power Business Breakfast Club. Mix and mingle, discuss ideas and create those all important new connections in an informal setting, whilst enjoying a light breakfast - all in the heart of the city.
Meet your Speakers from HSBC:
Life is full of possibilities and you have the potential to achieve your hopes dreams and ambitions. Our Managing and Growing your Wealth talk highlights the opportunities and resources that are available to help ensure that you are building the future you've imagined. Looking at the importance of savings and investments, the consequences of inadequate protection cover through to ensuring your pension pot is sufficient.
Sharon Anderson-Buglass, Premier Relationship Manager, HSBC
Sharon has worked within the Financial Service industry for the last 17 years and as a Premier Relationship Manager for HSBC Bank for 11 years. She looks after a portfolio of the banks high net worth clients in the North East and help them with day to day banking, lending and provide a bespoke advice to help her clients manage and grow their wealth, plan for retirement and protect their estate from excessive taxes.

Victoria Stembridge, Premier Wealth Adviser, HSBC
With over 12 years' experience in financial services, Victoria is responsible for acquiring, developing and deepening relationships with a portfolio of high net worth clients, whilst providing holistic financial advice to ensure they achieve their future aspirations. I am passionate about helping my clients build, maintain and protect their wealth.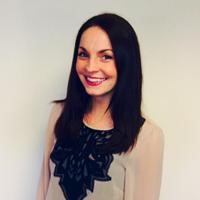 ---
This event is free to Premium Members and only £12.50 + VAT for a standard ticket.
If you would like to find out more about our membership and other events please visit our website - www.forwardladies.com