Description
Come and meet like minded business women at our Power Business Breakfast Club. Mix and mingle, discuss ideas and create those all important new connections in an informal setting, whilst enjoying a light breakfast - all in the heart of the city.
Meet Your Speakers:
Emma Black, Managing Director at Cascade Cash Management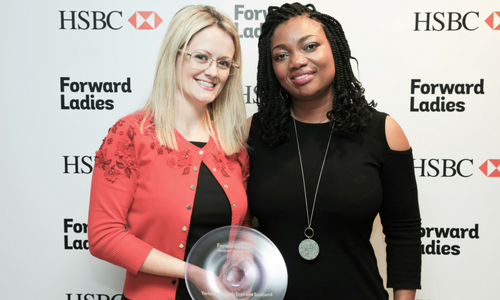 Dr. Emma Black is the winner of the Forward Ladies National Awards - North East, Yorkshire and Scotland Regional Final, Digital category.
She will be joining us at Forward Ladies Power Business Breakfast to tell us more about her career journey, about being MD at Cascade Cash Management and what it is like to be in the UK's Top 30 under 30 Wealth Managers.
As Emma's business reach is national, she manages a huge amount of travel alongside her day-to-day business, family and personal life. She is also very much a woman in a traditional man's world – the world of finance - but with a PhD from Durham University and a wealth of experience gained at a young age, Emma has discovered quickly how to not only fit in but how to influence her chosen industry.
The impressive portfolio for Cascade Cash Management has now administered over £500m – and is set to continue its upward growth trajectory with new features in the firm's online savings portal. Emma manages a team of 11 and has piloted an innovative FinTech portal for cash savings. She works closely with direct clients and partners, including IFA's and Wealth Managers, to help them achieve returns on their cash deposits.
---
Jo Darby, Founder of Voice in the Room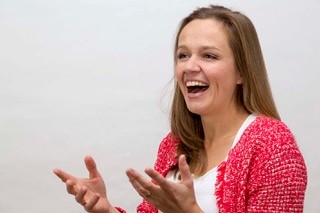 Join Jo Darby, founder of Voice in the Room, for a mini taster workshop providing top tips to give you more confidence and impact in any public speaking situation from presentations to networking.
Jo is the expert in helping entrepreneurs and professionals create and deliver presentations and pitches that have rock solid structure, knock your socks off content and can be performed with star speaker confidence every time.
She uses skills from her 20 years as a professional theatre director and barrister to transform speaking jitters into super charged confidence and unlock the inner speaking potential within everyone.
If you have any current speaking challenges that you would like some expert insight into send Jo and email before the next Forward Ladies meeting and she will make sure she covers them in the workshop.
---
This event is free to Premium Members and only £12.50 + VAT for a standard ticket.
If you would like to find out more about our membership and other events please visit our website - www.forwardladies.com