About this Event
"Where I am from" A Trilogy Workshop by MJ Fontaine, is a series of three creative workshops based upon the Theme "Where I am from" a collection of paintings by Artist M J Fontaine that seeks to explore the matrilineal heritage in the Caribbean and Africa before the Windrush generation came to Britain.
The Trilogy of workshops will begin with a Self Portrait and ends with the unveiling of a Collaborative Art Piece .
NOTICE
Participants will need to book and attend Workshop 1 Ain't I a woman and Workshop 2 Herstory
Workshop 2
Herstory - A Poetry and painting workshop. Dub Poet and performance artist Dbi-young Africa d'bi will share creative writing tools to help participants generate affirmative poetry that support personal reflection and self-esteem building. There will also be a live painting session by mjfontaine.
Workshop for BME women from ages 17 and above.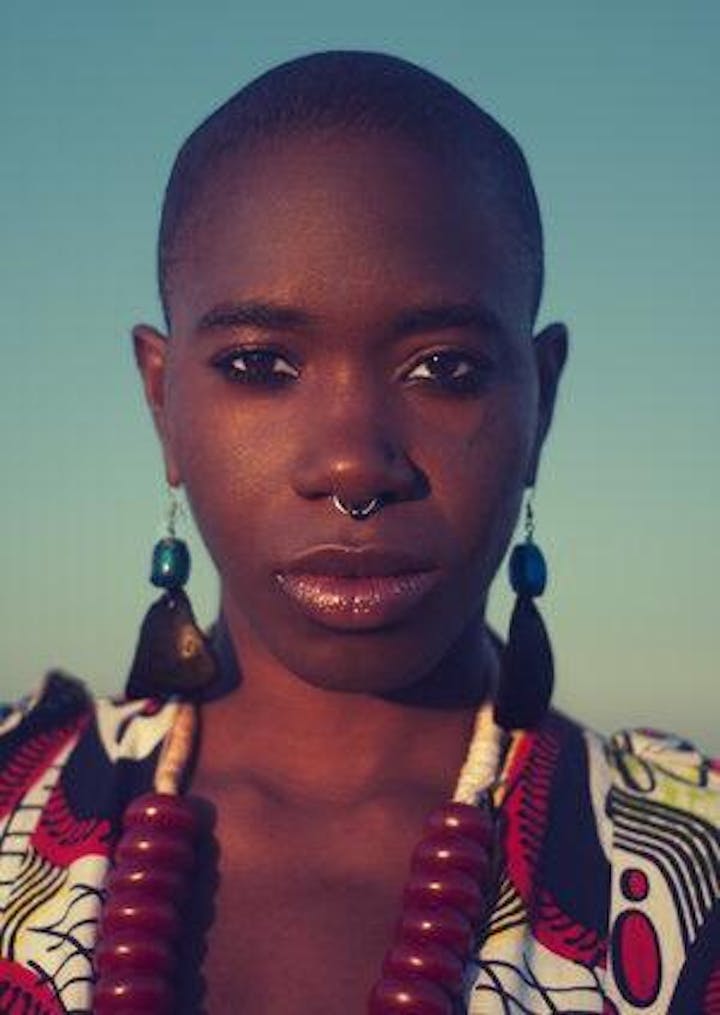 Poet's Biography
D'BI.YOUNG ANITAFRIKA
Jamaican born and raised d'bi.young anitafrika, is a queer Black feminist artist. Canadian Poet of Honor, YWCA Women of Distinction in the Arts, and three-time Dora Award winning playwright-performer. d'bi.young is internationally celebrated for her work as a Dub poet, mono dramatist, director and educator. She is the founding Artistic Director Emeritus of the Watah Theatre where she taught emerging and established BIQTPOC artists in Canada (2008-2018) and the founding Creative Director of the Anitafrika Retreat Centre where she teaches artists globally. Addressing issues of gender, sexuality, race, class and the human experience, through her radical interdisciplinary arts practices, d'bi.young has written, performed & published four collections of poetry, twelve plays and seven dub poetry albums. She is currently engaged in postgraduate studies at Goldsmiths, University of London, researching Black Performance and the Anitafrika Method - a new decolonial arts praxis. d'bi.young's latest projects include her newly published dubbin poetry: the collected poems of d'bi.young anitafrika, concrete jungle - a new monodrama exploring Blackness, confinement and emancipation, and an online arts education platform called The Anitafrika School.
Marilyn J Fontaine is an East London-based mixed-media artist.
The theme of her work documents the feminine aspects integral
to her journey and are heavily influenced by the rituals and
practices of Indigenous cultures.
Marilyn's work is often intense, juxtaposed and ironic with strong
cultural references and paradoxically an ethereal aesthetic as the
artist feels strongly connected to nature, ritual, community, and
the human experience.
Her work embodies esoteric and cultural themes including
human values and our connection and relationship to something
greater. Marilyn's work also has the ability to connect and
engage the public, provoke discussion, and create an inward
dialogue due to the personal nature of her work.