Description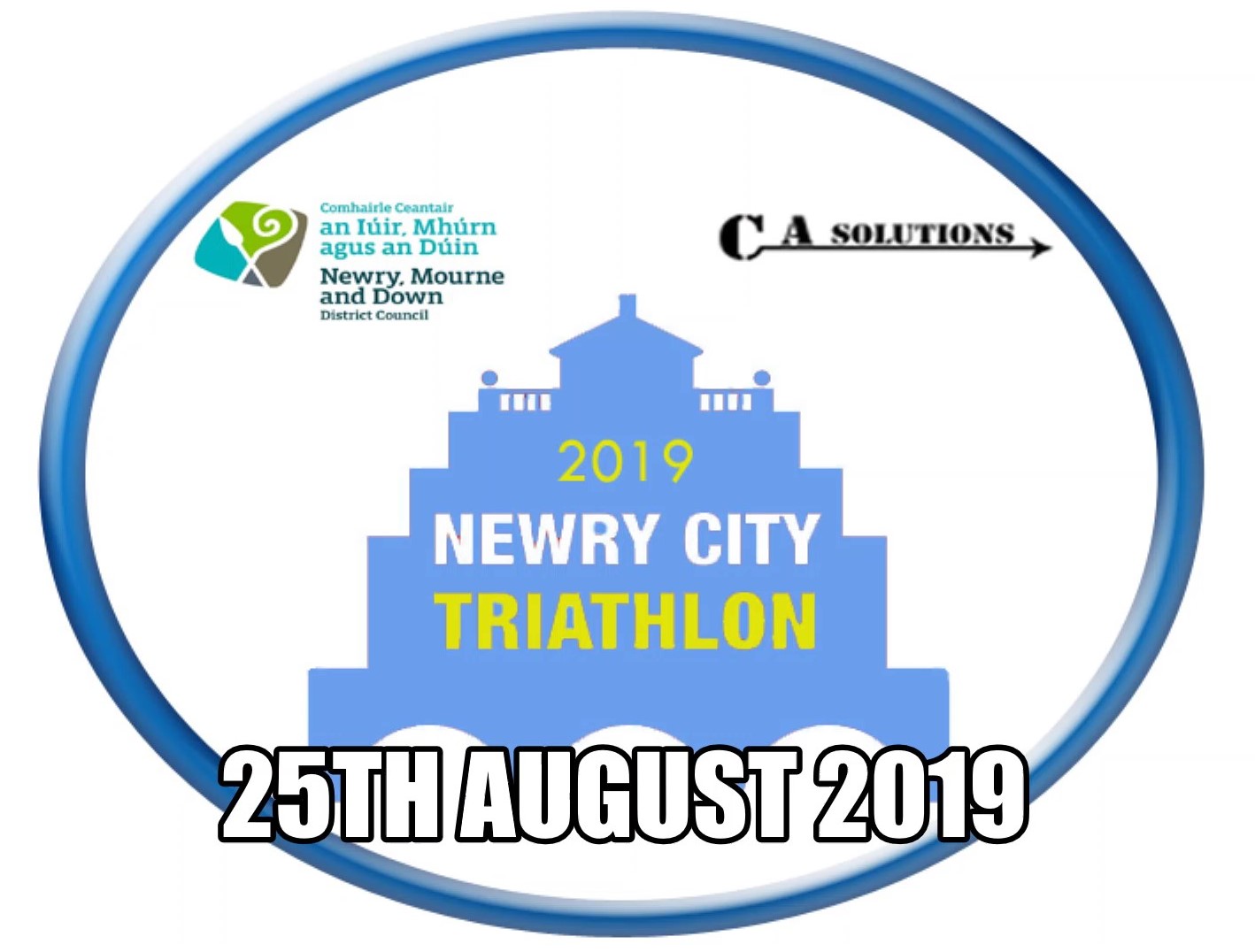 Please Note: - Entries for the Newry City Triathlon close at midnight on Thursday 22nd August. To enquire about entry, please contact the organiser. Limited places will be available on the day.
Newry City Triathlon, The fastest Sprint Triathlon in Ireland.
The Newry City Triathlon will take place on Sunday 25th August 2019 commencing from the Newry Canal at Albert Basin Newry at 11am.
This event will be held using the historic canal and the cycle and run will take competitors throughtout the immediate areas of Newry City.
A huge entry is expected for this event and early registration is advisable.
Pack Collection will take place at Albert Basin Newry from 8.30am and will close at 10.30am.
The entry fee for this event is £30 for individuals and £60 for a relay team.
Please note - Competitors must be 16 years of age on the day of the event and if under 18 accompaned by an adult over 18.
Thanks to our sponsors and support from Newry Business Improvement District, Newry, Mourne and Down District Council, CA Solutions and Kernaghan Consulting.