News From Palestine: A meeting with photojournalist Abed Qusini
Description
NUJ London Independent Broadcasting and New Media Branch and NUJ London Photographers Branch, with the support of the "I'm a Photographer Not a Terrorist" campaign, are proud to be hosting Palestine-based photojournalist Abed Qusini, who is visiting the UK this month.
Abed will be discussing the challenges he has faced working as photojournalist for 17 years in the occupied West Bank and showing an array of his work.
Palestinian journalists face immense difficulties in operating in Middle East. Last year they suffered more than 200 attacks from Israeli authorities, with 17 killed during the Israeli bombardment of Gaza last summer.
The NUJ has been a major campaigner is highlighting the plight of Palestinian journalists, often in tandem with our sister union the Palestinian Journalists Syndicate.
"I'm a Photographer Not a Terrorist" has campaigned for the rights of photographers to do their jobs without fears of police harassment or being targetted as "terrorists" by the state - something Palestinian journalists are all too familiar with.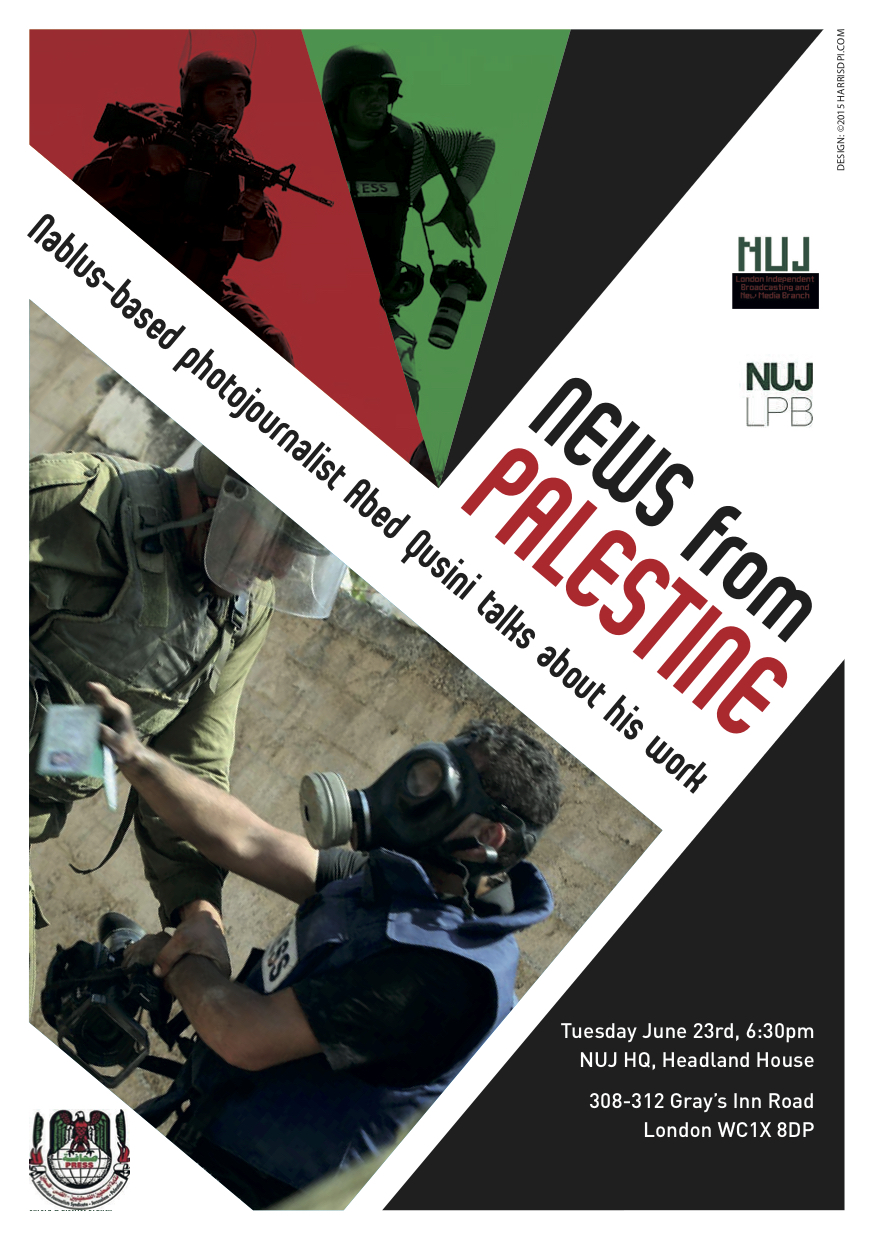 Organiser of News From Palestine: A meeting with photojournalist Abed Qusini