Multiple Dates
Next Generation GP (Essex, Herts, Suffolk) Virtual Leadership Programme
A series of informative, virtual sessions led by a host of local professionals ready to support you in your personal leadership journey.
About this event
Anyone who is a GP trainee, or qualified GP, can apply. You can also apply if you have been on Next Gen before.
Please note you must commit to attending 5 out of the 6 sessions.
Programme of events and speakers
Thursday 15th April, 7.30pm-9pm
Speaker: Dr Nikki Kanani MBE , Director of Primary Care, GP, NHSEI
Dr Nikki Kanani is a GP in south-east London and is currently Medical Director for Primary Care for NHS England and NHS Improvement. Prior to joining NHS England as Deputy Medical Director of Primary Care, she was Chief Clinical Officer of NHS Bexley Clinical Commissioning Group (CCG).
Nikki has held a range of positions within healthcare to support the development of innovative models of care, highly engaged clinical, patient and public leadership andis passionate about supporting primary care, improving service provision and population wellbeing. She is a member of The King's Fund General Advisory Council and holds a MSc in health care commissioning. With her sister she co-founded STEMMsisters, a social enterprise supporting young people to study science, technology, engineering, maths and medicine. She has two young children.
Thursday 13 May, 7.30pm-9pm
Dr Akash Karki, Portfolio GP
Akash is a portfolio GP and a Non-Executive Director for IC24. His 15+ years in the NHS have included being clinical lead for GP+, an innovative extended hours GP/streaming service and previously an active member of Suffolk LMC. He extended his GP training to become one of the first Darzi fellows in the Eastern Deanery.
Wednesday 16th June, 7.30pm - 9pm
Mike Gogarty, Director Public Health Essex, Essex County Council
Mike has been a Public Health Consultant in Essex for nearly 30 years and Director of Public Health for over 20. Prior to this he was a GP in Clacton.
Mike is a strong believer in the value of Public Health to improving health but constantly struggles with how to make this happen in the real world. He is keen to focus on wider determinates and on inequalities using real world, often quick and dirty opportunities, for intervention.
Mike was brought up in Liverpool and influenced by William Duncan in history and Mervyn Goodman who was his GP trainer and encouraged Mike into Public Health.
July - date TBC
Wednesday 25 August 7.30pm - 9pm
Hannah Miller , Strengths Coach, Sidekick
Hannah started Sidekick because she believes for the world to progress it needs unique, brave and exceptional leaders. Leading their life, their teams, their communities brilliantly. Hannah had the opportunity to support leaders and emerging leaders from all sorts of sectors and backgrounds, using a strengths based approach to development, engagement and finding purpose.
Other things that Hannah loves to do is spend time with her three teenage sons and husband, writing lists, planning trips, running and walking with her dog Pax, drinking tea!
Hannah is also deeply passionate about equality – she believes that to have real impact we need to be able to illuminate the paths of people who wouldn't ordinarily be able to access our services. Sidekick reinvests 10% of all real sales – this promise means that by choosing to work with Sidekick, their clients are enabling other leaders and entrepreneurs facing the toughest challenges on our planet to bring about real change in their lives and communities.
Wednesday 15th September 7.30pm-9pm
Dr Katie Bramall-Stainer, Chief Executive of Cambs LMC
Katie completed her GP training on the Whittington VTS in 2008, and worked as a salaried GP before joining a partnership in 2010. She was previously a Medical Director for six LMCs across North West London for London-wide LMCs, prior to joining Cambs LMC in 2018, supporting Guy Watkins as his deputy before becoming CEO in August 2019.Katie now keep her hand in clinical practice as a retainer close to her home in Hertfordshire.
Complementary to her role leading Cambs LMC, Katie also represents all branches of the medical profession across the East of England as a member of BMA Council, and as the elected Deputy Chair of the U.K. Conference of LMCs, she is an ex-officio member of the BMA's General Practitioners Committee (England and UK) of which she has been a member since leading trainees in 2007. Katie was one of the GPs who called out the culture of sexism in wider medical politics in 2019, and is listed as one of the ten most influential GPs in the UK by Pulse Magazine. Katie's most important and challenging role remains being mum to her two little boys.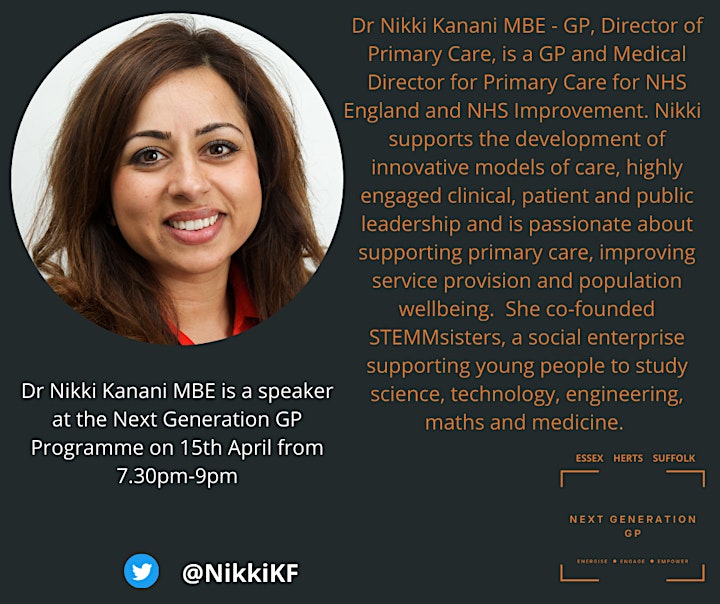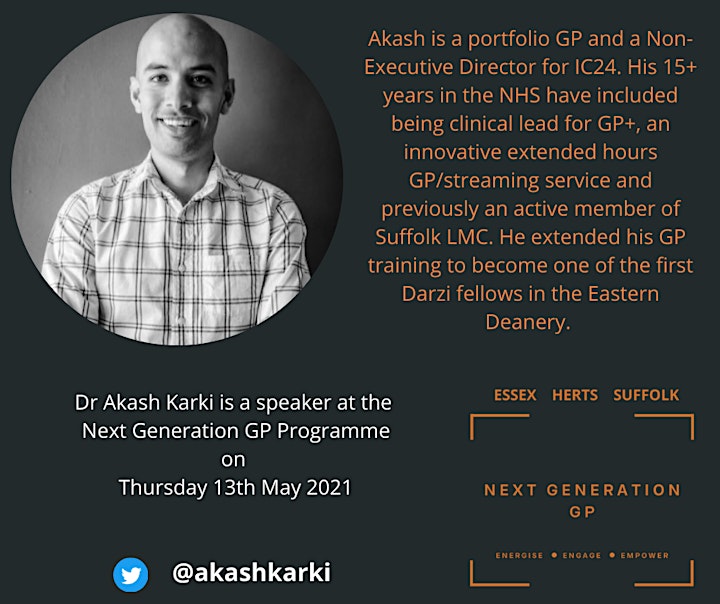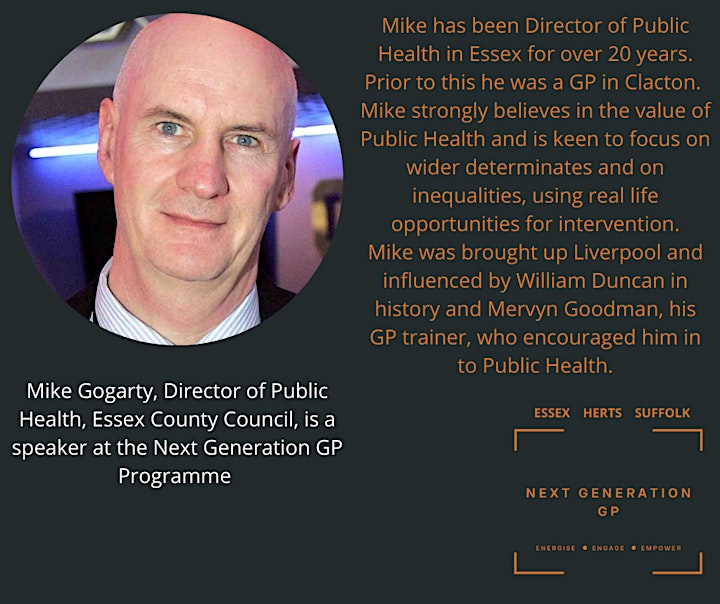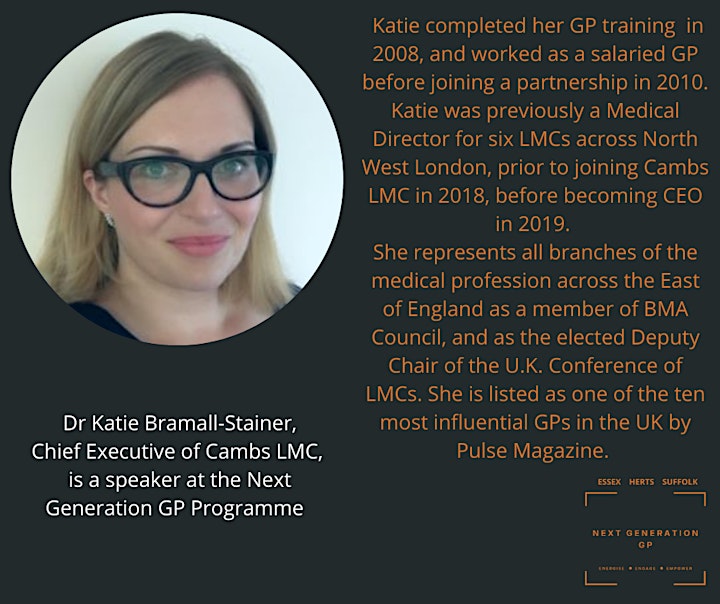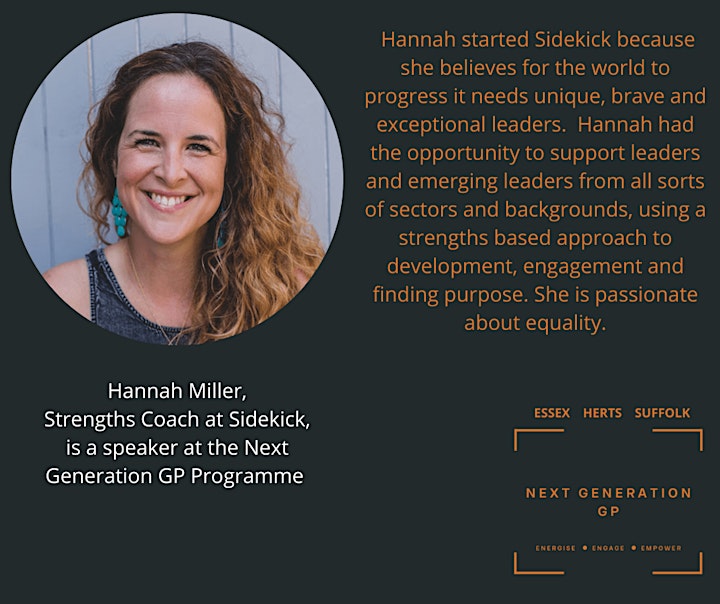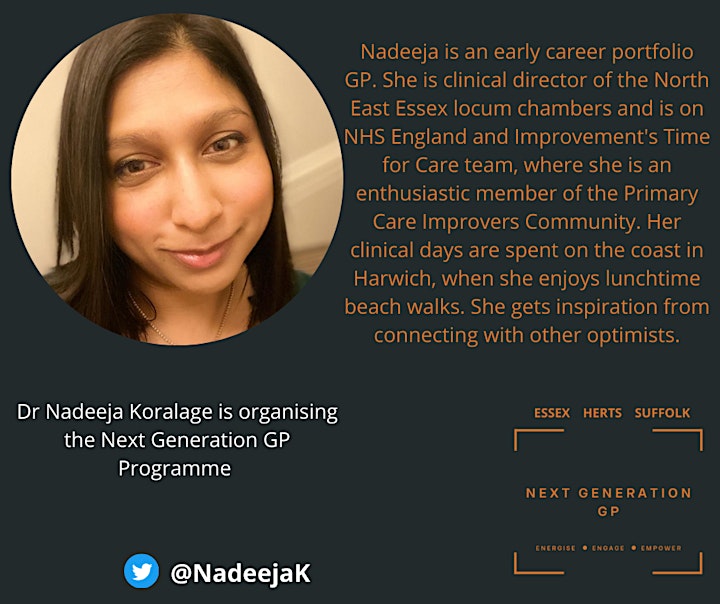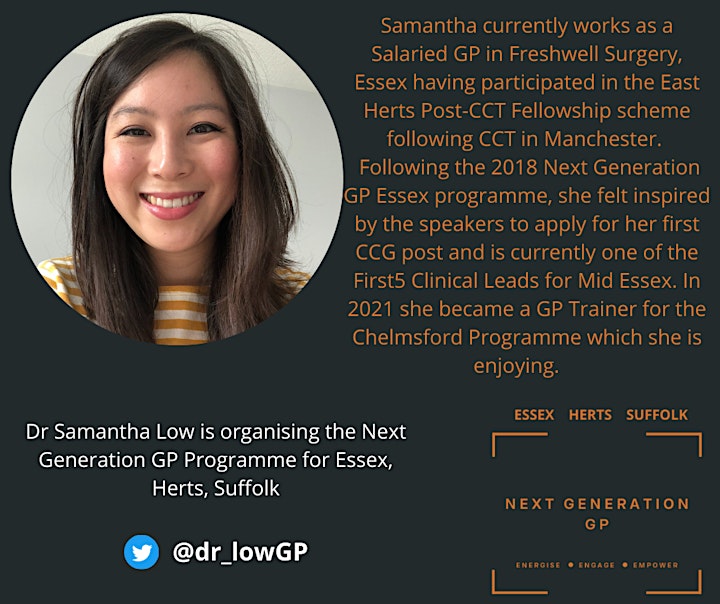 Organiser of Next Generation GP (Essex, Herts, Suffolk) Virtual Leadership Programme