Description
FUTUREPROOF YOUR BUSINESS

The platform for business is changing at a rate of knots and proving difficult for businesses to stay abreast of innovation & market trends to keep their business relevant.
Join the conversation and learn how to:
Captivate your clients in new ways by using the latest tools

Supercharge your staff and how to engage them in your visio

Futureproof your business by utilising automation and the latest techniques

Maximise your profits by staying ahead of your competition

Protect and secure your organisation by understanding the new data protection rules

Technology has changed every business across all industries around the world today. Business's that adopt new technology; improve engagement, empower their customers, disrupt their industry and protect their market position.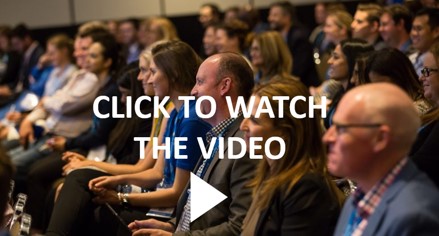 WHO SHOULD ATTEND
This event is for is for all; Start Ups, Small & Medium Sized enterprises and people working in large corporates interested in boosting their knowledge on what's next in business and technology.

The advances in business technology are exponential and the changes coming will revolutionise how we live, work, collaborate and provide our services. Act now to safeguard your business.
WHY ATTEND THIS EVENT
If you are serious about being successful & staying in business this is a must attend event.
Access to Subject Matter Experts: Accountants, Lawyers, Venture Capitalists, Business Accelerators, Talent, HR, Angel Investors, technologists, thought leaders and successful CxO's

Understand what technology you can use to prepare your business for the future

Find out how tech is changing your industry and what you need to do to prepare

Learn the A to Z steps on how to prepare for the new data protection rules

How AI is changing the business landscape and how to apply it to your business

Meet and network with business 150 + business owners and thought leaders

Be inspired, motivated & supported on your journey


REGISTER NOW
HEAR FROM EXPERTS IN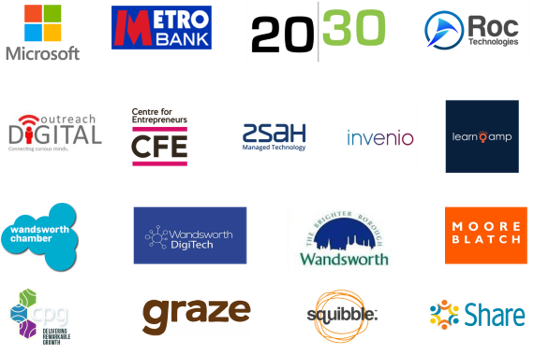 Agenda

09.00 - 09.30 Registration and open networking
09.30 - 09.40 Introduction from CPG and Wandsworth DigiTech
09.40 - 10.00 Turning adversity into success. From failure to the fastest growing tech services company
in the UK
Matt Franklin, Co-Founder Roc Technologies.
10.00 - 10.30 Getting ready for GDPR (General Data Prtection Regulations)
David Kennedy, Director Zsah Technologies
John Warchus, Partner Moore Blatch
10.30 - 11.00 How to build a successful organisation with strong culture of innovation, drive and fun.
Frank Hattann, Director Microsoft
11.00 - 11.30 Coffee break and networking
11.30 - 12.00 Preparing Your Tech Business For Sale
Paul Arora, Founder of Invenio
12.00 - 12.30 Q&A Panel: How is technology impacting your industry?
What advice would you give to businesses that want to scale up?
Panel: Founder South West London Tech, Founder Roc Technologies, Co-Founder Centre of
Entrepreneurs, CIO Metro Bank & Head of Infrastructure Graze
12.30 - 13.30 Lunch and open networking
13.30 - 13.50 How to scale a business and attract and retain the right talent.
Duncan Cheatle, Co-Founder Learning Amp & Founder of Supper Club
13.50 - 14.50 Introduction to Blockchain and Ethereum
David Siegel, Founder www.2030.io
14.50 - 15.00 Share Community and thanks
15.00 Conference Close
RESERVE YOUR PLACE NOW
Powered by

A part of The Your Business Your Growth Programme

All profits go to Share Community

www.sharecommunity.org.uk