About this event
This one day class will expand your horizons where the overlocker is concerned.
The project is a toddler's size t-shirt and during the day students will create a number of samples for future reference. Using four and three thread seams, adding lace and elastic and trying out several types of hems in a wide variety of fabrics, from calico to 4-way stretch knit fabric, students will learn how to assess the quality of the seams, how to adjust and fine tune the machine settings to produce professional looking garments.
Ideally, this workshop is a natural follow-on class to the "Introduction to the Overlocker" but is also suitable for anyone with a basic knowledge of overlockers.
Skill level: Basic sewing machine skills required.
What to bring:
0.5 metre of calico
0.3 metre of knit fabric (not too slippy and without sequins)
0.2 metre of fleece
0.2 metre of ribbing
0.5 metre of lace with one straight edge
0.5 metre of picot edge elastic (under wear elastic)
0.2 metre of medium georgette
For project – child size t.shirt:
0.5 metre jersey (not too slippy and without sequins)
Janome machines will be provided on the day along with a hot drink. You will also receive a 10% discount card to use in-store.
For FAQ's please visit here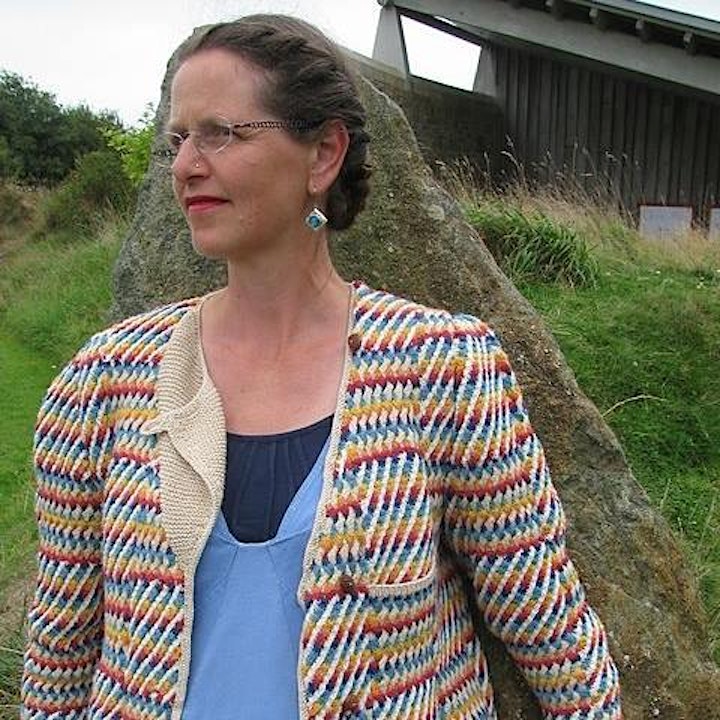 Tutor : Molly Brown
I have delivered workshops with Abakhan since 2017, but experimented, played and worked with textiles since childhood. This interest has remained an important part of my life, from making Christmas presents on my Nana's old treadle machine; to teaching multiple skills at the Knitting & Stitching Shows, as well as Festival of Quilts.
After a 35 year career as an Occupational Therapist in the NHS, I changed direction in 2016 and focused more on teaching skills to others and working on my own projects.
I have mastered a wide repertoire of skills in both Knitting and Sewing. I teach a wide range of knitting techniques, from Entrelac to Magic Loop. But sewing is where my strongest passion lies. The back bone of this is in making clothes. However, I have a keen interest in exploring the variety of ways to embellish fabrics, especially by Shisha, free motion embroidery and Quilting. It might look like these are all just different tangled threads, but my aim is to bring it all together into a beautiful fabric of coherent and unique wearable art.
Organiser of Next Steps with Your Overlocker at Abakhan Mostyn
Join us and enjoy a class or event with Abakhan!
We have a range of sewing and craft classes available at Mostyn & Shrewsbury so come along and be inspired by one of our talented tutors. Classes are suitable for all abilities - for FAQ's please visit here
Keep an eye out for special events throughout the year including our legendary Warehouse Sales, Preview Events, Flash Sales and more!
We also hold special events in our Cafe based at Mostyn including Breakfast or Afternoon Tea with Father Christmas - Abakhan is the place to be!