Description
Hosted by Stu Wright and Jamie Hicks this workshop will look at the career path of both a sound recordist and camera operator/director of photography, their individual roles and how they work together on a production.
Gain an understanding of the knowledge and skills required to work in each department, the hierarchy of production and what is required to progress through the department. Find out what training and equipment familiarisation you need in both the Camera and Sound Departments. As a group you will undertake filming of a scene, breaking it down and working with a 1st AD and actors to see how the departments work together.

We have 15 places on this Workshop. To be eligible you need to be over 18, based in the north east and looking for work in the film and TV industry. 3rd and final year students welcome to apply.
To apply for a place register by following the link above. Send your CV along with 150 words explaining why you should be considered for this opportunity to info@nfmacademy.co.uk. If this information isn't received you will not be considered for a place.
We will notify those who have successfully gained a place on this Workshop on 24th October.
If you have any questions regarding this event or the NFM Academy, please email info@nfmacademy.co.uk.
Thanks to the support of our funders there is no charge for this event.
___________________
Supported by Creative Skillset, NFM Academy aims to increase the North East's crew base by identifying skills shortages and implementing training and up-skilling opportunities within production, with a particular focus on high-end drama.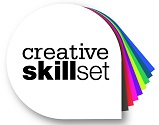 Northern Film & Media is supported by the European Regional Development Fund

Northern Film & Media has been funded by the European Regional Development Fund Creative Industries Business Support and Development Programme 2014-20. The ERDF programme is bringing over £300m into the North East to support innovation, enterprise and business support across the region. This is partly funded by the European Commission.