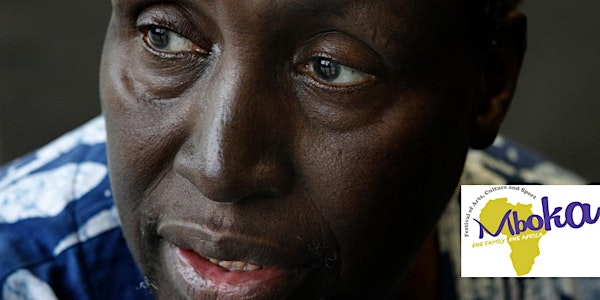 Ngũgĩ wa Thiong'o Speaks: African Languages and the African Renaissance.
How do we situate African Languages within the African Renaissance?
About this event
PROFESSOR NGŨGĨ WA THIONG'O
Join Zoom Meeting
https://us02web.zoom.us/j/89506953120?pwd=U0kwR3ltSG5mMStqWWhpK2RJYlNYQT09
or
join the livestream on facebook events mbokafestivalgambia
Ngũgĩ wa Thiong'o is an award winning writer, literary and social activist and a multi-nominee of the Nobel Prize for Literature. He calls himself, "a language warrior." He speaks on what he says are "very important questions" regarding African languages within the African Renaissance .
SCHEDULE FOR TODAY'S EVENT
18.30 – 18.50 GMT - Half an hour before
https://www.thetimezoneconverter.com
12.00 PST/15.00EST/19.00 GMT/20.00 BST/21.00SAST
Mboka Festival videos
18.50-19.00 GMTHousekeeping items
- We will not be using the 'hands up' feature
- Questions to go in the chat, to everyone. If people can also say affiliation
- Recording to be made public; no personal details in the chat- We will be putting links in the chat to sites of interest to Ngugi's work and other papers relating to the topic (others can do likewise)- We will be live streaming on the Mbokafestivalgambia facebook page
Format of the event will be:
30 minute conversation
30 mins Q&A
5 minute break
30 mins post discussion with selected people who are working on programmes that are enriching knowledge and cultural production in African languages, to talk for a few minutes on these programmes
Nanan Kalia - Brong Language Revival
Sumia Jaama: Founder of Sawti Poetry Prize
Mukoma wa Ngugi –Mabati-Cornell Kiswahili Prize for African Literature
Moses Kilolo – Jalada Translation Project
Kadija Sesay – Mboka /Sable literary festival- translating classic African and Caribbean works into Gambian languages
Dr. Hleze Kunju - Head of Creative Writing at Rhodes University in South Africa
Dr Eileen Elizabeth Pooe graduated with the first-ever PhD written entirely in Setswana at the North-West University in Botswana
Dr Nompumelelo Kapa is the first person in the University of Fort Hare's 102 year history to have written and published a PhD thesis in isiXhosa
Please join us post the 1 hour event for a post discussion, please do not click "leave meeting" as you may not be able to log back in. If you have to leave, please visit this page post event where we will direct you to the references used.
The conversation with Kadija Sesay, hosted by Queen Mother Akua Kalia Adayé be asking, "How do we situate African languages within the Africanism Renaissance?" Should they be at the centre? If so, how can we do that?"
In the AU, "The Africa We Want" document:
ASPIRATION 5: An Africa with a strong cultural identity, common heritage, values and ethics
Pan-African ideals will be fully embedded in all school curricula and Pan-African cultural assets (heritage, folklore, languages, film, music, theatre, literature, festivals, religions and spirituality.) will be enhanced. The African creative arts and industries will be celebrated throughout the continent, as well as, in the diaspora and contribute significantly to self-awareness, well-being and prosperity, and to world culture and heritage. African languages will be the basis for administration and integration. African values of family, community, hard work, merit, mutual respect and social cohesion will be firmly entrenched.
Although it is an ideal, it is a necessary ideal but what should be done in order to make it happen with regards to the aspect of African languages?
Mboka Festival of Arts Culture and Sports is honoured to have Professor Ngũgĩ wa Thiong'o discuss this issue with us and to share his thoughts and opinions on this topic as widely as we can. A Q & A will be part of the event.
*********
Ngũgĩ wa Thiong'o, currently Distinguished Professor of English and Comparative Literature at the University of California, Irvine, was born in Kenya, in 1938 into a large peasant family. He was educated at Kamandura, Manguu and Kinyogori primary schools; Alliance High School, all in Kenya; Makerere University College (then a campus of London University), Kampala, Uganda; and the University of Leeds, Britain.
Paralleling his academic and literary life has been his role in the production of literature, providing, as an editor, a platform for other people's voices. He has edited the following literary journals: Penpoint (1963-64); Zuka (1965 -1970); Ghala (guest editor for one issue, 1964?) and Mutiiri (1992-).
He has also continued to speak around the world at numerous universities and as a distinguished speaker. These appearances include: the 1984 Robb Lectures at Auckland University in New Zealand; the1996 Clarendon Lectures in English at Oxford University; the 1999 Ashby Lecture at Cambridge; and the 2006 MacMillan Stewart Lectures at Harvard. He is recipient of many honors, including the 2001 Nonino International Prize for Literature and eleven honorary doctorates.
Ngũgĩ wa Thiong'o's biographical details which includes his list of novels, essays, drama and children's books can be found on his website https://ngugiwathiongo.com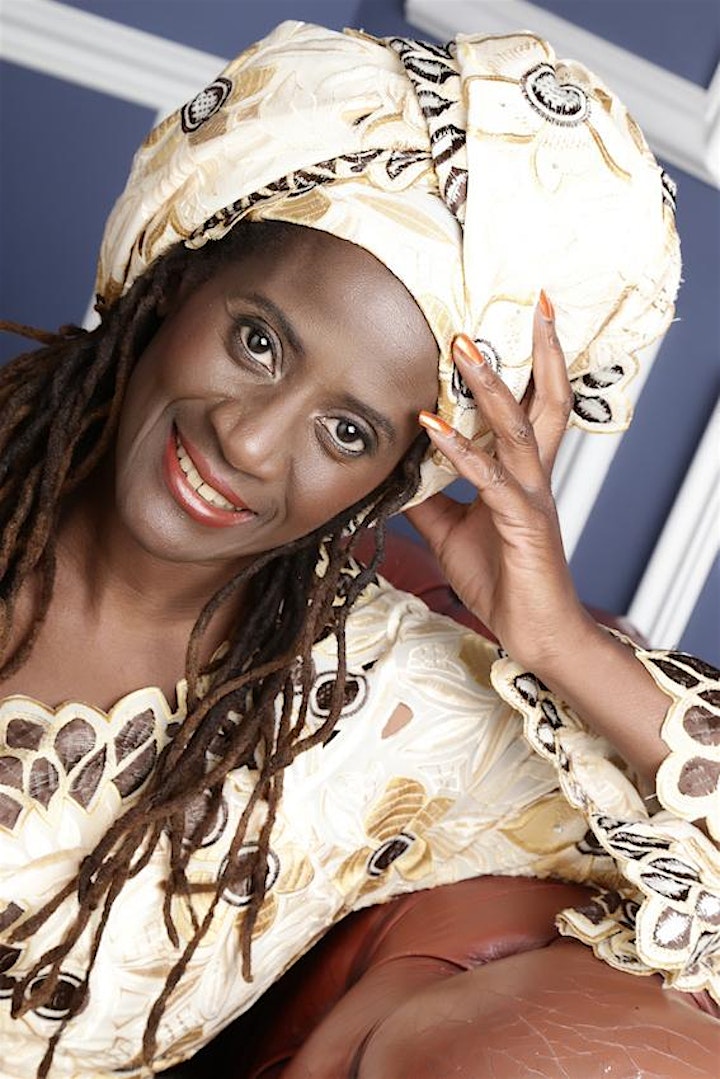 KADIJA SESAY, FRSA
The interviewer for this conversation is, Kadija Sesay. She is a Sierra Leone/British literary activist which includes her work as co-founder of the Mboka Festival of Arts Culture and Sport. She is the publisher of SABLE Litmag and editor of several anthologies of work by writers of African and Asian descent. Her own published work includes the poetry collection, Irki, (Peepal Tree Press, 2013). Kadija graduated from the inaugural class of the Kennedy Center of Performance Arts Management in 2002 and is a Kluge Fellow (2019). She has created and co-ordinated several literary events over the years including the first SABLE Literary Festival in The Gambia in 2007 and now programmes the literary festival and bookfair as part of Mboka Festival of Arts, Culture and Sport. She has received several awards for her work in the creative arts and currently holds an AHRC scholarship to research Black British Publishers and Pan-Africanism.
https://aalbc.com/authors/author.php?author_name=Kadija+Sesay
@kadijattug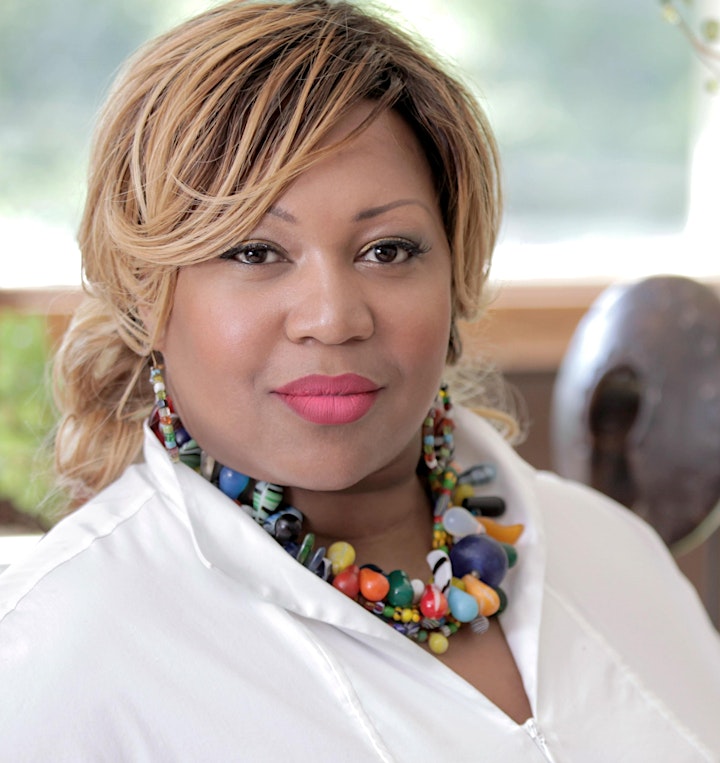 QUEENMOTHER AKUA KALIA ADAYÉ OF THE ROYAL BRONG KINGDOM
Prof. KELLEY PAGE JIBRELL, PhD*, MBA
Strategist. Professor. Theologian. Poet. Queen. Mother. Nanan Akua Kalia Adayé, is an American-born QueenMother crowned by her ancestral Royal Brong Kingdom in Côte d'Ivoire and Ghana.
Professionally, QueenMother Kalia is a global strategist and academic working in 25+ countries, across 5 continents. QueenMother is an Adjunct Professor of International Business at Howard University, where she is completing her PhD in African Studies on Holistic Human Development. Prof. Jibrell speaks and publishes internationally, and has a published poetry collection titled, Plight.
QueenMother has engaged her Kingdom in Abron, French and English to demonstrate the value and wisdom of traditional African languages. Presently, there is a revival of the traditional Abron language as young Ivorians develop language apps, broadcast weekly radio lessons and conduct workshops in the village and urban centers. https://m.facebook.com/story.php?story_fbid=1551160511730699&id=344937615686334
www.QueenKalia.com @NananKalia
During our first keynote conversation with the Honorable Halifa Sallah on 25 May, attendees raised the question of African languages and Pan-Africanism, and so we asked our patron of the festival, the 'language warrior' Ngugi wa Thiong'o to do us the honour of addressing this important topic.
This is the second keynote event for the 1st G-PAC Conference: Towards the African Renaissance which was due to take place in The Gambia in May 2020.
*********
Mboka Festival of Arts Culture and Sport held its first festival in January 2017. The Festival Founders and co-ordinators of the Mboka Festival are three award-winning organisations that operate internationally through their founders. Behind each organisation are enigmatic, productive personalities of international repute who have produced groundbreaking and inspiring programmes, events and material over the past 25 years. For Camp Africa, Dr. Adama Bah, MSc in Responsible Tourism Management, for SABLE Publications, Ms. Kadija George, FRSA, B.A in West African Studies and Mr Malik Jeng the founder of Yaram Arts. Dr Sallah has since left Mboka Festival to focus on Global Hands. More details can be found on our website. www.mbokafestival.org
TO BOOK A SEAT AT THE VIRTUAL TABLE:
Register for a free Eventbrite ticket and a zoom link to the event will be sent to you a few hours before we start with housekeeping details and other information and instructions. It will also be livestreamed on https://www.facebook.com/mbokafestivalgambia/We will be showing videos and photos from previous Mboka Festivals 30 mins before we start.
www.mbokafestival.org @Mbokafestival
This event honours and remembers a great friend who was a true Pan-Africanist in word and deed, Shelvin D. Longmire (28 May 1949 - 14 April 2020). Shelvin Longmire obituary