Description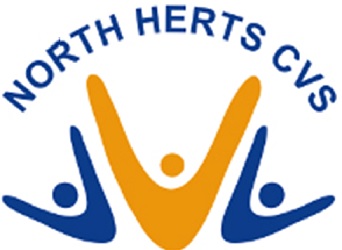 Annual Conference and AGM
NHCVS Partnership and Working
Dear Colleague,
North Herts Centre for Voluntary Service is pleased to invite you to attend our Annual General Meeting (AGM) on Friday 30th September 2016 at 12.00 noon. The venue is The Spirella Ballroom, Bridge Road, Letchworth Garden City, SG6 4ET and there is ample parking available on site. Please arrive at 11.45 for a prompt 12 noon start. 
A full agenda and supporting papers will be available on the day and our Accounts and Impact Report will also be put on our website. After the formal business part of the AGM there will be a presentation on NHCVS and Partnership Working followed by a light buffet lunch at 12.45pm and the opportunity to meet our trustees, staff, other CVS members and representatives from other organisations in North Herts. and Stevenage. The meeting will finish by 2pm.  
Our guest speakers will include:
Jon Brown - North Herts CVS Community Transport Scheme

Michal Siewniak - CVS Broxbourne and East Herts on partnership and collaboration

Michelle James and Nicola Price - Thriving Families and North Herts Homes
If you would like to attend please email register by clicking the green 'register' button, or email rebeccafatharly@nhcvs.org.uk by Friday 23rd September with your acceptance and details of any special requirements you may have.  
Yours Sincerely,
Christine Dillnutt,
Secretary to the NHCVS Trustee Board