NIA Dance - Whole Body Conditioning, Energy & Rhythm - with Andrea Maciel
About this Event
Designed to provide total body conditioning, and bring the positive vibration on your upper body. NIA provides aerobic conditioning, body toning, and strength building by using martial art, yoga and dance art expressive movements in a safe, effective workout suitable for all ages and all levels of ability.
The focus of this class is the sensation of the joy of dancing and listening to the music. Connect to the sensation of joy as life force, and to use this sensation as stimulation to flood your whole body with vitality and healthy energy.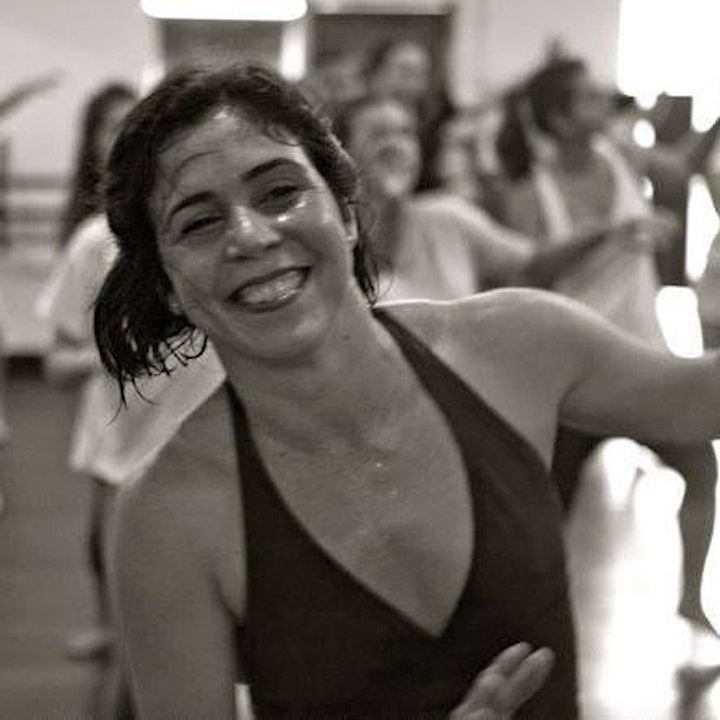 Dr. Andrea Maciel is a dancer, performer, teacher and scholar from Rio de Janeiro Brazil. Her academic/artistic work investigates the physical resonance of space in urban landscapes through dance, performance and installations. Teacher of the Department of Theatre – PUC / Brazil, Andrea holds a PhD in Political Performance for UNIRIO with a visiting scholarship at Performance Department – New York University. She has conducted several research groups in the field of Performance to undergraduate and postgraduate students at the Universities of Bristol, New York and Federal University of Rio de Janeiro and Bahia, Brazil. Andrea has 15 years of practice in physical theatre (Grotowski technique) training for dancers and actors. citybodywritings.wordpress.com
Prior to attending a Get Active Online! session you are required to make a contribution towards the costs of paying the practitioners and supporting production. Following your payment, you will receive a password enabling you to access our 'Zoom Room' (ID: 8080804040).