Description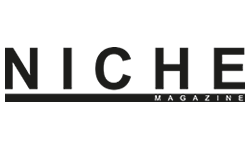 Niche Networking is a regular event on the local business agenda where business owners and professionals meet and network, sharing and creating opportunities.
The event held during last year's Leicester Business Festival was a huge success with over 150 delegates attending. This year we are proud to announce that we are holding the event in the sumptuous Lumbers hospitality suite. Guests will enjoy hearing about and sampling English wines from Rothley Wines matched with local food produce by North's Delicatessen. There will also be lots of opportunity to open network and make new contacts.
There will also be some stunning art on display from Antidote Art for guests to admire.
What's more a large percentile of the event fees will be benefitting the Leicestersire & Rutland Motor Neurone Disease Association, a cause close to the heart of our editor Lee Parkin. Lee's dad passed away in 2009 with this truly savage neurological disease, one that ultimately leaves victims trapped in a body unable to be move fully compus mentus.