Nicolas Constantinesco on Stories That Get You Hired

Wednesday, 27 April 2016 from 12:30 to 13:45 (BST)
Event Details
Time and again in interviews recruiters ask us to talk about ourselves (how often have you been asked to "Tell me about yourself"?). Too often we say a lot but don't make a coherent or lasting impression.
As Nicolas Constantinesco will show in this webinar, to stand out candidates need both to understand better what recruiters want and to learn to tell stories which engage them and leave a positive memory. 
How hiring managers choose candidates
At the heart of most bad interviews is a misunderstanding about how hiring managers actually make decisions. When choosing between qualified candidates they don't make strictly rational calculations. They are neurologically predisposed to choose the candidates they have found likable, memorable and motivated: those they have "connected" with.
Candidates need need to stop trying to memorise "perfect" answers. Instead they need to learn to tell authentic stories about themselves.
In the webinar we will discuss:

Why "perfect" answers turn interviewers off;
How good stories are the key to making a connection with your interviewer;
Why your motivations for your decisions are the most memorable elements in your stories;
The ideal structure from your professional life story;
How to create a limited number of achievement stories that can be repurposed to cover 80% of interview questions;
How to achieve "practiced authenticity" and combine great content with authentic motivation.
What you get from the webinar
All participants receive:
Access to the webinar and the chance to ask Nicolas questions live

Video recording for download after the event

Access to bonus materials resource pack.
Refunds
A full refund-on-demand is available to all participants at any time.  Please email refund requests to webinar@sensiblemedia.co.uk. 
About Nicolas Constantinesco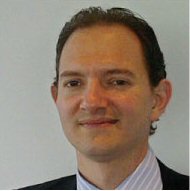 Nicolas Constantinesco is the co-founder of Promeo, a communications training firm, and is a visiting professor at Rotterdam School of Management. He was formerly a consultant with McKinsey & Company in London, where he had overall responsibility for MBA recruiting in McKinsey's UK & Ireland practice.  
Nicolas has personally conducted over 500 interviews and coached countless candidates through the recruitment process. He is also a former partner at KPMG and holds an MBA from Chicago Booth School of Business.
Organiser
Sensible Media Ltd
Sensible Media publishes online career guidance for business schools around the world.  You can find out more here.