Nicolas David Ngan - Manifesting Your Soul's Purpose

Wednesday, 16 October 2013 from 19:30 to 22:30 (BST)
Event Details
Manifesting Your Soul's Purpose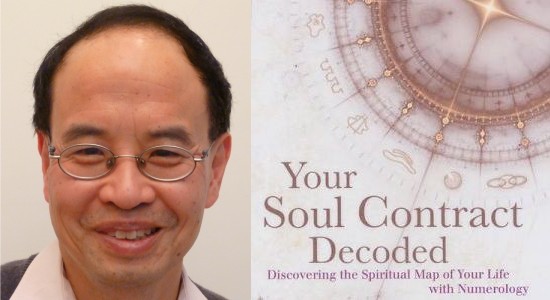 Nicolas David Ngan
Everything in your life has been created by your Soul to give you the opportunity to manifest your Soul/Life/Divine Purpose.
You came here for a reason and there is a purpose for your life.
It's like the splinter in your mind metaphor in the movie "The Matrix". You know something is not quite right about your life and this reality and you just wish that someone would tell you what that is.
As you go about your day to day activities you search for deeper meaning in your life.
You Ask…
"Who will tell me this secret?"
"Who will give me the real answer to the most important question in my life?"
"Why am I here and what is my purpose in this lifetime?"
You may be unsure whether you are doing the right things in life, in your relationships, your career or your spiritual direction. You know there has to be a higher order for your life…if you could only just access it. It can feel like someone is holding back the answer from you.
And only when you have these answers can you be at peace.
 
Your Divine/Soul/Life Purpose
Hidden deep within you is what we call your Divine/Soul/Life Purpose. This is only revealed to you when you have reached the point of Soul Integration. This where you have transmuted enough of the ego separation programming that we all carry to allow the soul's energy to become predominant in your life. For this is the true source of manifestation in your life.
You can only reach your Divine/Soul/Life Purpose by understanding and working through the Six Energetic Aspects of your life called Physical and Spiritual Karma, Talent and Goals.
So how do we find these energetic aspects?
In fact, they have been right in front of you the whole time – in the form of the name on your birth certificate.
When the vibrations of your birth name are matched with phonetic Hebrew sounds, we can decode what is going on in your life by running the equivalent Hebrew Sounds around a Star of David. This produces a map of your Physical and Spiritual Karma, Talent and Goals, plus an overall Soul Destiny.
Karma creates the challenges in your life for you to become strong as you overcome them. Talents are the latent abilities you may choose to use to overcome your karma.
Goals are your underlying drive; the dreams that you hold precious and motivate you to get out of bed in the morning.
The answer to the big question of "What is my true purpose" is understanding your Soul Destiny or Life/Divine purpose.
Your Soul Destiny is a product of a combination of the Six Energetic Aspects of your life and by working consciously through these different aspects of your Soul Contract, you will manifest your Life's Purpose.
 
Fantastic Event Offer!
Book Your Ticket by 

Wednesday 9th October

 
And Receive these Wonderful Gifts…

ABSOLUTELY FREE!
****************
A Soul Contract Chart Personally Created for YOU!

by Nicolas David Ngan
PLUS
A Signed Copy of Your Soul Contract Decoded
****************
You will receive your gifts - Worth a Total of £58.00 - on the evening of the talk.
Please book your ticket using the booking form below; then email your Date and Time of Birth tojulie@nakeddragon.co.uk 
With your personally created Soul Contract Chart to hand, you will be able to begin using this immediately in conjunction with your copy of Your Soul Contract Decoded to understand and begin to live your Soul's Contract!
When & Where

The Crown Hotel
(Windsor Suite)
7 London Street
KT16 8AP Chertsey
United Kingdom


Wednesday, 16 October 2013 from 19:30 to 22:30 (BST)
Add to my calendar
Organiser
At Naked Dragon we just love creating Inspirational Events that bring diverse groups of fun and interesting people together in beautiful surroundings to enjoy uplifting and positive experiences that nurture our Mind, Body & Soul.
With a focus on Natural Health & Wellbeing, Naked Dragon hosts regular Inspirational Talks, Workshops, Healing Sound Experiences, Music Performances, Film Screenings, Special Events and Retreats - all in stunning locations.
We look forward to meeting you at one of our events very soon!