About this Event
IMA Studio is pleased to invite the current exhibiting artist at the The Muse Gallery, Nicolas Laborie, for an artist talk & discussion, in association with The Muse Gallery | Studio.
Specialising in Wet Plate Collodion, Nicolas is a Paris-born London-based photographer whose work discusses social commentary, human condition, and gender equality through the wet plate collodion process; mixing 19th century photographic process and technique with contemporary subjects.
Nicolas's new self-published book 'Sentiments Déshabillés' will be the lens through which he will discuss his practice/process and also the difference between a portfolio and an art book, the freedom of self publishing and the compromises along the way; including collaboration with others while regaining creative control, the financial side, and promotions/distributions.
The event will begin with a talk by Nicolas, about his Wet Plate Collodion practice and his new book & exhibition. This will be followed by an open conversation, and round table discussion between Nicolas, IMA studio, and the audience on thoughts inspired by the talk.
We welcome all who are interested in Wet Plate Collodion and self-publishing, as well as those wanting to contribute their experience as a creative individual.
In association with The Muse Gallery | Studio.
About Nicolas Laborie
Nicolas Laborie's photographic work has been exhibited in galleries in the UK and around the world including the Royal Academy of Art, Victoria and Albert Museum, Christie's Auction house, The London Art Fair, Affordable Art Fairs in UK and NYC, GX Gallery, The Mall Galleries, The Gherkin Building and at Voies Off, part of the Rencontres d`Arles photographic festival.
His upcoming exhibition at The Muse Gallery from 10 -27 Oct, Sentiments Déshabillés, is a poetic dialogue between botanicals and nudes. Nicolas Laborie responds to our fast paced world by stripping his practice back to basics and applying the same slow process as the photographic pioneers of the early 19th Century.
Winner of the British Journal of Photography Portrait of Britain 2017
Finalist for the Ashurst Emerging Artist Prize awards 2019

Finalist for the 10th Passion for Freedom Art awards 2018 , 2016, 2015 Finalist for Lensculture portrait of the year awards 2017

Finalist for the Winter Pride awards 2016
Find out more about Nicolas Laborie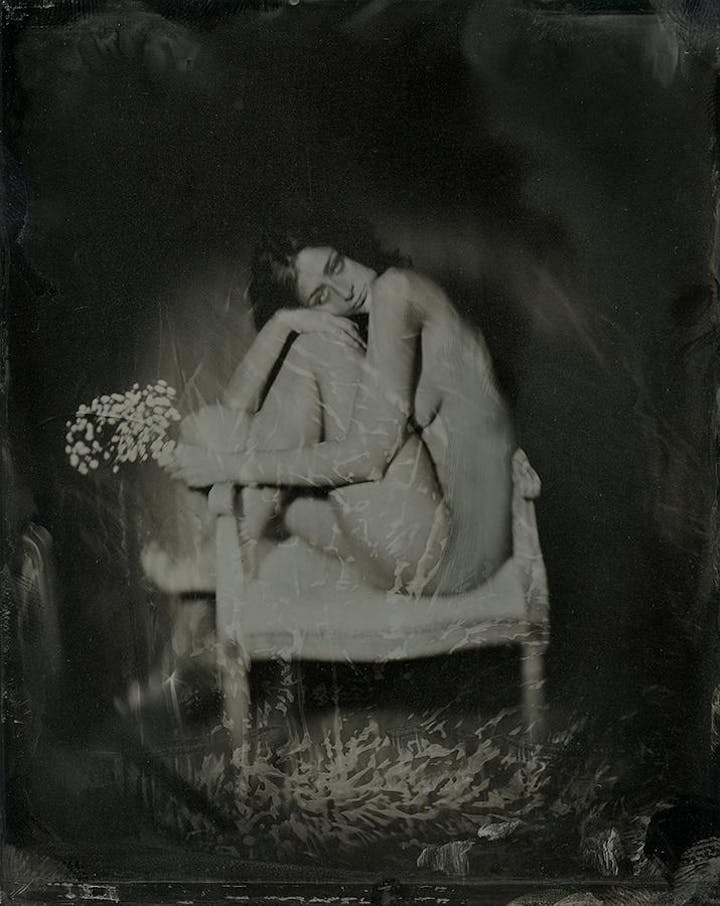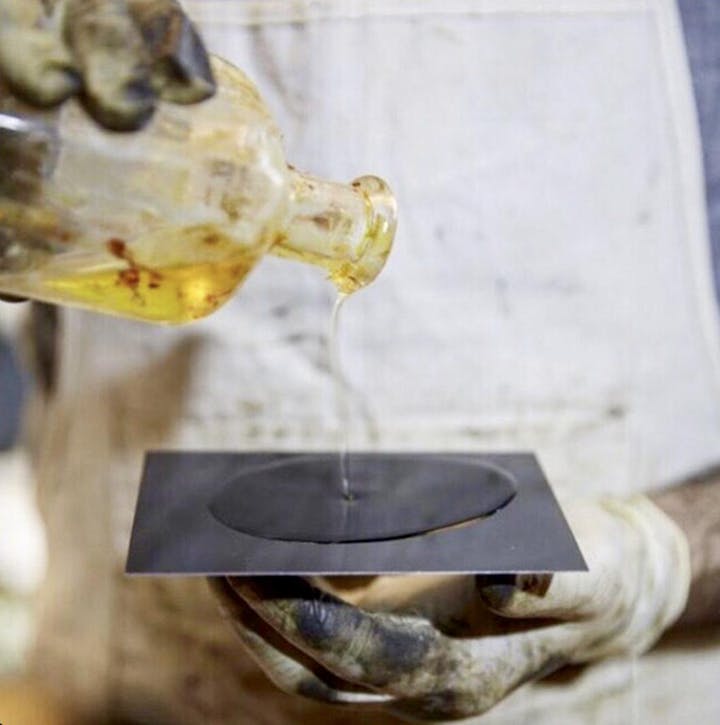 About In Conversation with IMA
IN CONVERSATION WITH IMA is our re-imagining of the traditional artist talk & discussion format. Our emphasis lies in our interactive approach to knowledge and experience sharing, which has been shown to be of benefit for practicing artists and art supporters.
​IMA's aim is to create purposeful dialogues that encourage deeper creative thinking. It is our belief that knowledge shared by one person sparks inspiration in another. Our guided interactive process allows for greater self-understanding for everyone who attends.
Each event is crafted with a focused theme and topic, and guided by rules for all participants.
By sharing, we expand our community. By listening, we see alternative perspectives.