Description
Nicole Bartos, Soprano: "Cari Giorni" - LOVE ARIAS & SONGS II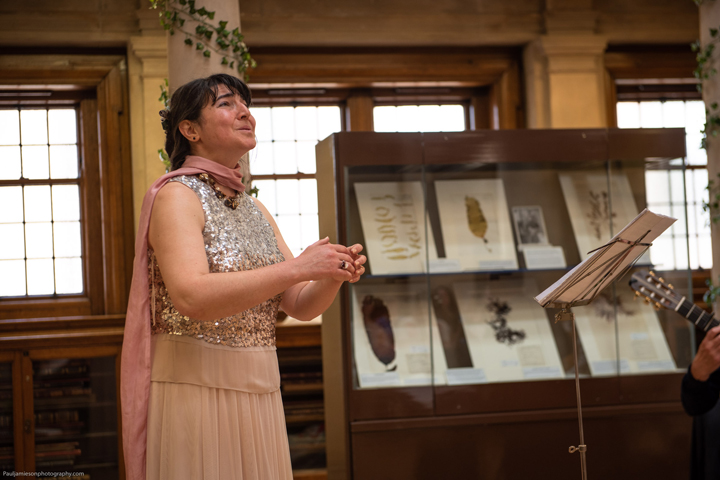 A recital of Italian Baroque and Italian, French, English love arias and songs: Purcell, Handel, Caccini, Cesti, Debusy, Scarlatti, Persiani ('Cari Giorni' (Ines de Castro)), Giordani, Gluck, Paisiello,...
Nicole Bartos, Soprano
Richard Harding & Robin Turvey guitar
"A stunning treat of classical guitar and radiant bel canto soprano vocals.
An inspirational 'back in time' music voyage bringing forward a fascinating juxtaposition of baroque, romantic 17th century and early music selections for soprano voice and guitar arrangements, from Richard Harding, composer. Meet the trio in a showcase featuring a collection of delightful and inspirational Italian romantic arias and songs, focused around the theme of love, beauty and drama and artistically sung by Bartos, in a unique manner full of expressivity, her bright soprano communicating authentic feelings and singing right from her soul.
Programme selections from: Handel (from operas such as Aggrippina, Xerxes, Rinaldo, Ottone), Bellini (Vaga Luna, arietta), Pergolesi (Ogni penna piu spietata - (Lo frate 'namorato)), Caccini (Intorno al idol mio – (Orontea)), Gluck (O del mio dolce ardour – (Paride ed Elena)), Giordani, Paisiello, Debussy (Nuit de'etoiles), Bizet (Habanera – (Carmen)), Persiani (Cari Giorni - Ines De Castro), Scarlatti, Bach- Gunod - Ave Maria, etc."
An event promising to be as soothing as wonderfully entertaining and suitable for al family.
Children must be above the age of 8 years. Thank you.
Organised by Gallery4allarts