NIFF 2018: Onceupona – The Zoetrope Adventure & Onceupona – The Tyne-in-col...
Description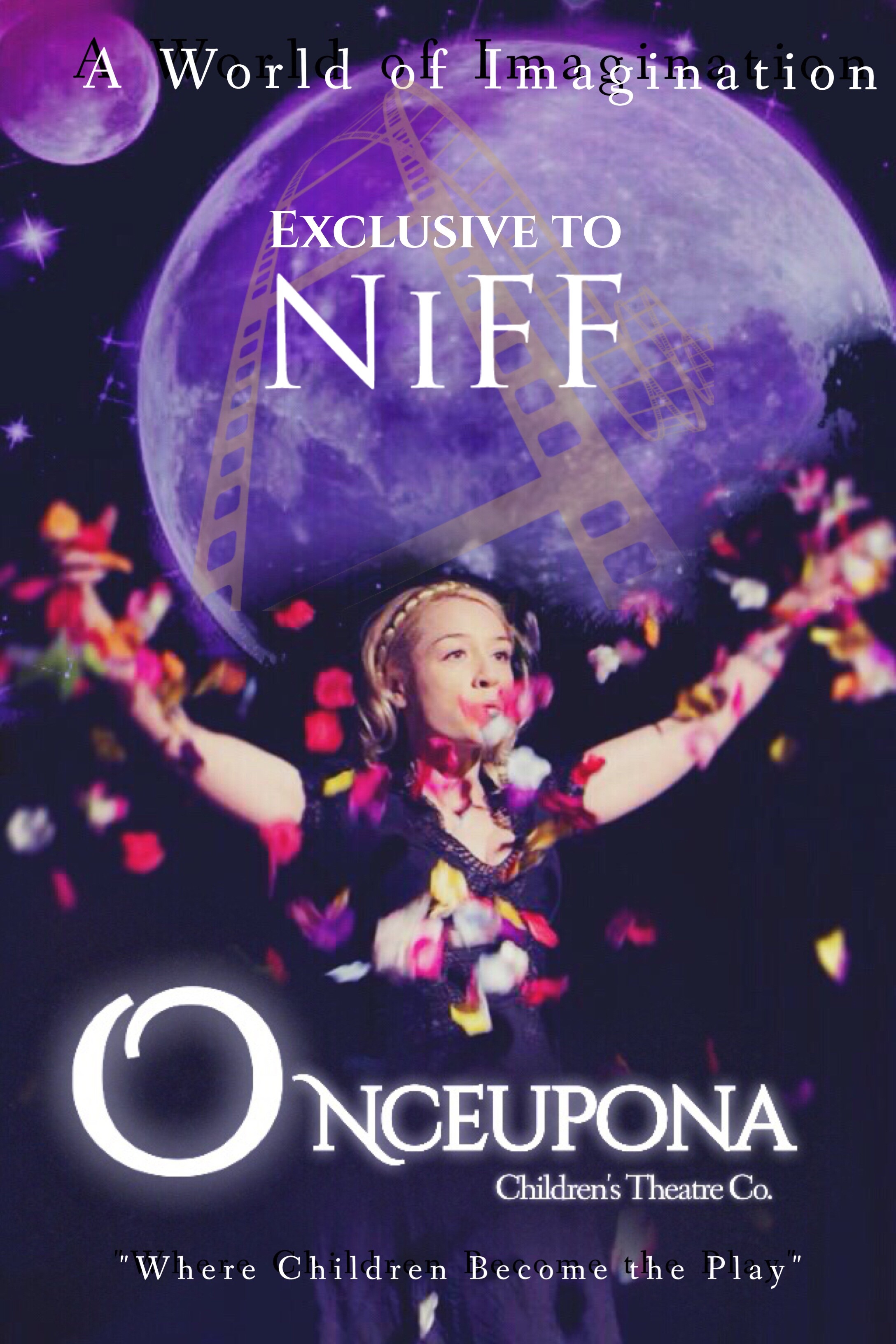 Brooke Conway's "Onceupona" Children's show premieres at this year's Newcastle International Film Festival. Brooke has been a huge success in children's entertainment as a performer and director, working across national stages including the Edinburgh Fringe BBC Stage, Children's Story Telling Centres and London's Olympic Park Copper Box Arena where she performed with over a thousand children in her enchanted Rainforest musical extravaganza.
Brooke brings her unique and magical fusion of adventure storytelling and pure theatrical performance and places your children centre stage within the play as it captures their imagination and encourages their creative flair.
Each booking recieves 1 x children's screening pass to enjoy the rest of the festival!
'The Zoetrope Adventure'
Storyteller Brooke Conway will take your little ones on a colourful interactive magical journey from the very inception of film as she attempts to wake the sleeping bunnies within the magical zoetrope. Using mime, song, dance, movement and live music — your little Easter bunnies will be enthralled and delighted.
Suitable for 0-3 year olds.
'The Tyne-in-Colour Adventure'

Adventure Storyteller Brooke Conway is honoured to have had her adventure quest film selected to screen at the premier of this years Newcastle International film festival but... oh no- she has lost all the technicolour from her film on the way to the red carpet!
Or have the colours been stolen?
Can your children help Brooke claim back the colours stolen by witches, pirates, mermaids, Angels, a royal prince and even a troll hiding under Newcastle's bridges and famous landmarks? Or will her film be in black and white forever...
Your children will be in the thick of the action in this
interactive story's race against time!
Suitable for 4-6 year olds
Onceupona, "where children become the play"
PRAISE FOR ONCEUPONA
"Brooke Conway takes the children as far as the imagination can go and beyond with her spellbinding performance sure to entertain be it the children who join her or the parents observing, you'll be truly enchanted, a must see!"
Parents BBC Stage Edinburgh Fringe
"Conway brings fairytales to life, giving a rare deftness of touch. A show which can bring a rainbow indoors, take you under the sea or enchanting you in the forest, this is a production that is sure to melt the hardest of hearts.
Brooke Conway Blends together storytelling, dance and improvisation fused with light, sound and non stop imagination.
Director Brooke Conway has concocted the perfect show for young viewers."
4 star review from Broadway Baby, Brooke Conway's Edinburfh Fringe show 2015
---
FAQs
Where does this event take place?
This screening will be at Gateshead College.
Where do other Newcastle International Film Festival screenings take place?
Screenings will take place in venues across the city and Gateshead, from cinemas to more unique venues. A full list of participating venues will be announced shortly.
When will the Newcastle International Film Festival film programme be announced?
We will be annoncing the programme of shortlisted films early 2018, however keep your eyes on our social media pages as we may announce special events earlier!
Concession Rates?
For this event all children must have a ticket.

What does General Admission mean?
General Admission means that seats are not reserved within the venue, you are guaranteed a seat but not guaranteed a particular location within seating. We advise customers to arrive early should they desire a particular location.
Is Newcastle International Film Festival accessible?
We have selected venues that cater for various accessibility requirements. If you would like to book accessibility tickets please email events@newcastlefestival.co.uk
What's the refund policy?
All tickets are non-refundable and non-transferrable unless in the event of a postponement/cancellation of the event.
Do I have to bring my ticket to the event?
Yes, print your ticket from the order confirmation email or pull it up in the Eventbrite app on your mobile device to make sure you're ready to attend.

Can I buy tickets on the door?
Newcastle International Film Festival will have on-site Box Office so you can purchase tickets, however we are expecting this event to sell out so advise early booking.
How do I get the latest information?
Visit the festival website , or join the conversation online with Twitter, Facebook and Instagram.