Description
IA-BCA are delighted to be hosting Nigeria Economic Outlook 2018, which will focus on the political, economic and commercial prospects for the country in the New Year. We will be joined on the panel by Razia Khan, Chief Economist for Africa at Standard Chartered Bank.
2017 has been a progressive year for Nigeria, following a real GDP contraction of 1.5% in 2016, the IMF forecasts that growth will reach 0.8% in 2017 and 1.9% in 2018. Nigeria's economy continues to diversify and economic growth is now being driven by multiple sectors including FMCG, power, hydrocarbons, renewable energy, telecoms and technology.
President Muhammadu Buhari, identified fighting corruption, increasing security and tackling unemployment as key factors to growing the economy. With elections taking place on the 16th February 2019, questions will arise on how the lead up to the elections will impact the private sector and economic growth for 2018.
Meet our speakers:
Razia Khan, Managing Director and Chief Economist for Africa, Standard Chartered Bank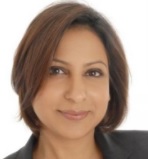 Razia is a well-known commentator on African markets, advising the Bank's clients on Africa strategy and providing regular updates to African central banks, financeministries and multilateral institutions. She joined the Bank in 1997. Razia holds a BSc (Hons) degree in economics and an MSc (Econ) in development, including monetary economics and international trade law, from the London School of Economics. Razia has been a member of the World Economic Forum's Global Agenda Councils on Population and on Poverty and Development.
Alexander Booth, Associate Managing Director, Investigations and Disputes, Kroll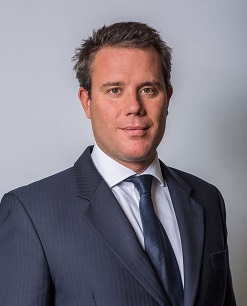 Alexander Booth is an Associate Managing Director in Kroll's Investigations and Disputes practice. His team advises government agencies, financial institutions, and multinational corporations on regional challenges and opportunities across Africa.
Moderator:
Raj Kulasingam, Senior Counsel, Dentons
Raj Kulasingam is Senior Counsel at Dentons, the world's largest law firm. Raj grew up in Malaysia before coming to the UK to read law at Warwick University. He is part of the Dentons Africa practice and supports the Dentons offices in Cairo, Casablanca, Kampala, Cape Town and Johannesburg and the Dentons network of associated offices in 15 other African cities.
His areas of practice cover M&A, corporate, private equity, oil and gas, utility and infrastructure with a focus on Africa, Middle East and South East Asia.
His passion for the African continent has seen him travelling across the continent (14 countries at last count) and advising on transactions in various African countries including Nigeria, Kenya, Uganda, Egypt, Ethiopia, Ghana, Zambia, Angola, South Africa and Mozambique. He is a frequent speaker/moderator on Africa related matters and for a number of years wrote a monthly column on finance and infrastructure for Financial Nigeria/Nigeria Development Finance Forum. Raj also invests in companies in Africa and the UK, providing not only capital but also providing access, knowledge and experience to help them grow.
Please note: All IA- BCA members please contact Susan Jones on susanjones@ia-bca.com for code to register