MEET TO INSTITUTIONS AT LEKKSIDE'S VIRTUAL FAIR INTERACTT DIRECTLY AND RESOLVE YOUR QUEIES WITHOUT STEPPING OUT
About this event
You and your parents are invited to the
Nigeria International Virtual College Fair 2021
This event will host two days of live expert presentations for students and families and a concurrent virtual college fair with fully interactive, Students can chat live with college admissions representatives, helping to find fit.
Students and families have lost opportunities in their college search due to COVID-19.
This event is free to attend and is designed to help students and colleges connect safely during the COVID-19 crisis. The event will be live for two days, packed with informative sessions about the college decision process. During those two days, students can also browse interactive college fair booths, chatting live with admissions representatives.
Lekkside Virtual Education Expo will go live on Friday 1st and Saturday 2nd October 2021. This online event will take place between 2pm and 7pm and is dedicated to those looking to enroll in college and university in 2021/22. This FREE event will host university from around the world, who'll be there to discuss their courses and the great opportunities available to prospective students.
Date: Friday 1st and Saturday 2nd October 2021
Login Time: 2pm and 7pm Nigeria Time
Venue: Online( https://virtualfair.educationfair.com.ng)
Benefits
There are many benefits of attending Virtual Education Expo!
Meet Colleges
Chat directly with college and university receive a prospectus or enroll in a course in 2022
Career Advice
Speak with qualified career coaches and receive expert advice on your course and career options.
Career Advice
Get free career advice from our team of career coaches live .
We hope you can join us in this important event! Register soon, space is limited.
Learn More or Register https://virtualfair.educationfair.com.ng
Should you have any questions regarding your participation, please contact us by email.+234-8100413344 or email" info@educationfair.com.ng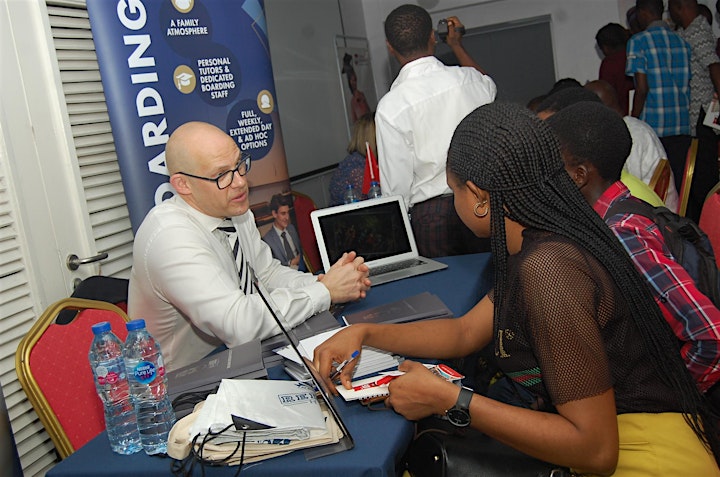 Organiser of Nigeria International Virtual Education Fair 2021 online
Lekkside Education Fairs provide excellent opportunities to Colleges and Universities to recruit students to their various courses by offering face-to-face interactions with thousands of aspiring students, parents, career guidance teachers and working professionals planning to pursue further studies abroad

The Fair attracts Exhibitors/institutions of Higher Education from all Countries, If you would like a price quote for this event or if you would like detailed information, please send your request to info@lekksideconsult.com. Call: +234-8100413344 , Skype: Lekk2006 Submitting this form is obligation free! ​
We limit the number of participating institutions to give you the opportunity to compete for talent without being overwhelmed by too many competing schools. This makes it easier for parents and students to focus on their area of interest rather than being lost or confused by too many colleges and universities.