NIGERIAN DIASPORA DIRECT INVESTMENT SUMMIT (NDDIS 2013)
Description

Where the Diaspora meets Nigeria for Economic and National Development…
...a source of new Investment and Finance…
… an access point for new Technology, Expertise and Experience …
…a benchmark for Business Achievement.

The NDDIS Vision
NDDIS envisages mobilising the Diaspora to help build a Nigeria where the ability of all its people to establish sustainable businesses is matched with the funds to accelerate that activity, creating an environment where, working together, Nigerians build a wealthy, fair and fulfilled society.

The NDDIS Mission
NDDIS is the bridge that creates a direct link for Nigerian entrepreneurs with Diasporan and Africa-Friendly Investors; and between social enterprises and charitable funders; enabling them to do deals that address the abundant needs of Nigeria in business, health, education and social services.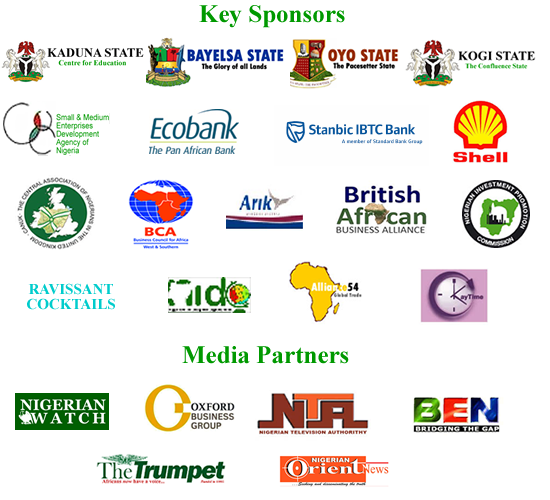 OVERVIEW


The Nigerian Diaspora Direct Investment Summit main aim is to help the Diaspora and Nigerians in the UK to Help Nigeria.

With the support of the Nigeria High Commission in London, Federal Ministry of Trade and Investments, British African Business Alliance (BABA), Shell, Business Council of Africa (BCA), Central Association of Nigerians in the UK (CANUK), United Kingdon Trade and Investment (UKTI), Foreign and Commonwealth Office (FCO) and several other stakeholders, NDDIS is a new initiative to help the Nigerian government make a paradigm shift from the endless search for Foreign Direct Investment and to tap into the Diaspora.

Many in the Diaspora want to go to Nigeria with several initiatives and projects, contribute to the development of their country and help create jobs but have difficulties doing so because of lack of information about how to go about it. This is the bridge that aims to connect Nigerians in Diaspora with enablers from Nigeria. Its main purpose is for new businesses to be established, for new partnerships to be forged and for new jobs to be created with Nigerians from the UK and the Diaspora as key Drivers.
Confirmed Speakers:
His Excellency Dr. Dalhatu Sakir Tafida OFR, CFR – High Commissioner to the United Kingdom

His Excellency Olusegun Aganga –

Minister of Trade and Investment, Federal Republic of Nigeria

Alhaji Muhammad Nadada Umar –

Director General, Small and Medium Enterprises Development Agency of Nigeria

(SMEDAN)
David Smith –

Chairman, British African Business Alliance

(BABA)
Clive Carpenter –

Chairman, Nigeria Desk, Business Council for Africa

(BCA)
Chief Bimbo Roberts Folayan –

Chairman, Central Association of Nigerians in the United Kingdom

(CANUK)
Kingsley Aikins –

President, Diaspora Matters

(DM)
UKTI Director
Mr. Barnaby Briggs –

External Relations Manager, Shell International
For more information, please contact Ernest Okwudike, Conference Manager - +447 909 468 059