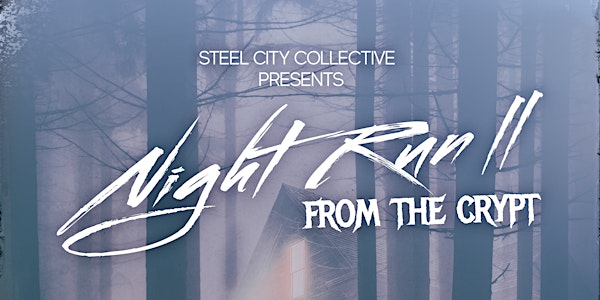 NIGHT RUN II - FROM THE CRYPT (After Party)- Kalax, Ex-Machina, Neon Proxy...
Location
Mulberry Bar & Venue
10 Arundel Gate
Sheffield
S1 2PP
United Kingdom
Description
NIGHT RUN II - FROM THE CRYPT
A synthwave/darksynth club night and after party for the FROM THE CRYPT all day event.
In conjunction with Ben's Centre, Deranged Industries and Bonehead Design, Steel City Collective brings you another all-star Synthwave line-up from the UKs top artists:
KALAX
Cool sparkling electro and cinematic synth will whisk you to a retro-future.
EX-MACHINA
Dark, dystopian sci-fi soundscapes. Beautifully crafted electro with a groove designed to invoke the atmosphere of a cyberpunk tech-noir club night.
NEON PROXY
Neon Proxy pushes the boundaries of the genre with layers of carefully constructed ambient electro sounds with a darker more experimental edge.
Also featuring DJ sets from STAR NOIR, KERNEL PANIC and Steel City Collective's: L.A. Rock and SYNTHAGEDDON.
TICKET provides admission to the club night (after-party) event.
Main day event tickets also valid for admission to the club-night, and are available via the EVENTBRITE page here:
He who has re-entered corporeal existence bringing forth an army of the undead...
The Gates of Hell have been opened. May the Lord have mercy on our souls as we stand to face the unworldly terror that has been brought forth... FROM THE CRYPT ...