Multiple Dates
"Nights at the Round Table" does Brunch in Darsham
Description
"Nights at the Round Table" is a supper club collaboration between two sisters who dish up delicious, seasonal food, from their heritage and world travels, and accompany this with drink pairings. Neerali is a chef & founder of her private catering endeavour, Neerali's Kitchen. Sonali moved into the world of Specialty Coffee after gaining a degree in Music Technology. Using all of her spare time to experiment with different flavour combinations, her love of sensory transfers between the food & drink that they serve.
Coming from an Indian family, with Italian and African extensions, they grew up surrounded by delicious food and drink, from the day-to-day comforting dinners to extravagant festive treats. These are the memories they wish to recreate with their guests; bringing joy through food, drink and communal dining with new people. 
Neerali and Sonali will be using seasonal produce from Darsham Nurseries and the local area to bring "Nights at the Round Table" to you! They will talk through the array of food that will be brought out and explain their background and the reasoning behind the drinks pairing.

And to top it all off, 10% of all of their profits go towards their new charitable project, which see's them providing an intimate and comforting supper club experience for homeless and vunerable people; a cause close to their heart and which they are very passionate about.

So come and join them at their first on-tour location!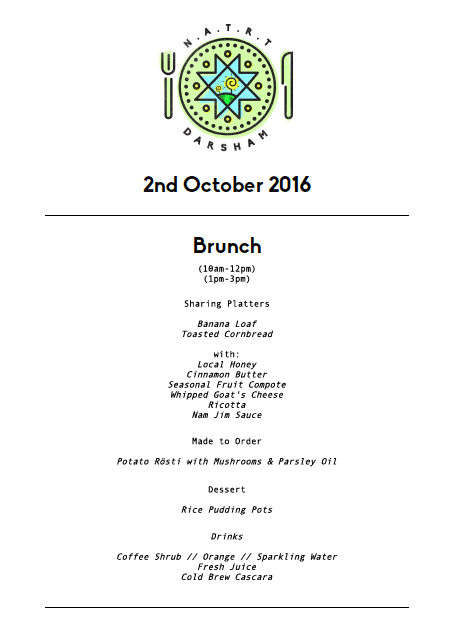 About Neerali & Sonali
Neerali is heavily influenced by her extensive travels & culinary experiences, particularly in Italy and the region of Calabria (the India of Italy some might say?!). Having worked at The Modern Pantry, she has learnt to harmoniously combine and beautifully present the various cuisines she's passionate about.



With Sonali's extensive creative background and keen interest in learning about all aspects of the food & drinks industry, she loves working with Neerali to create different menus whilst tasting and pairing the dishes for the night with complementary drinks. 
You can follow "Nights at the Round Table" on instagram.