Location
The Castle Hill Estate
Castle Hill Estate
Filleigh
EX32 0RQ
United Kingdom
Lights, live music, and a little bit of magic. Nightwalk 2022 is here.
About this event
Women of North Devon, let's party and make some magic together at Nightwalk 2022.
Lights, live music, and a little bit of magic. Join us for a 5.5km walk through the grounds of Castle Hill Estate, with beautiful lighting, pre and post Nightwalk parties, DJs, live music and entertainment, and a chance to make some amazing memories.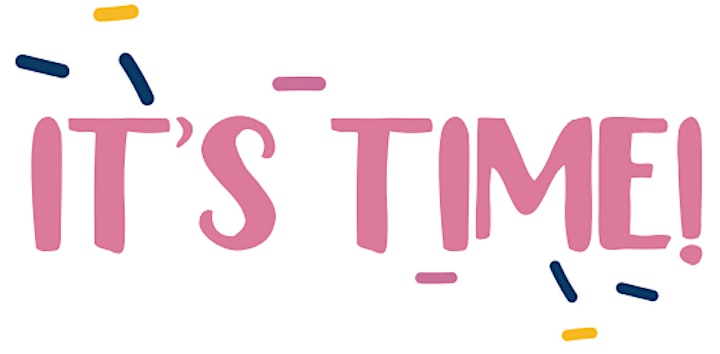 You can do something wonderful while creating special memories at this year's magical Nightwalk with a brand new pre-party and after-party!
Every person is a story and the ending matters. By taking part in Nightwalk, you will make sure local people don't have to face their final days alone or in pain. A comfortable, dignified death is what everyone deserves. With the right care, a beautiful ending to your story is very much possible.
By signing up today, and raising vital sponsorship, you will provide a light in the dark for local patients and families going through the toughest times, right here in North Devon.
What is Nightwalk?
Nightwalk is a women-only (and girls) extraordinary evening of lights, music and parties! Nightwalk starts with a pre-party with a live DJ set to get you dancing and warmed up, then you will set off on a 5.5km walk through the beautiful grounds of Castle Hill Estate, Filleigh. Light shows, live music and a little magic await you. Walk (and dance) in memory of loved ones, support your friends, or just come along for the party and prosecco. Together, you are doing something amazing for local people.
What's included with your Nightwalk 2022 registration:
An exclusive walk around the beautifully lit gardens and woodland of Castle Hill at night, with music and party entertainment throughout the route.
Music and Light shows throughout the grounds
Pre-party with amazing local DJ Bunnienotbonnie
After-party and silent disco
Live DJ sets and Live Music throughout the grounds of Castle Hill
Live entertainment of dance groups and instrumental bands
A glass of prosecco and food upon finishing the Nightwalk
Selfie stations and props to make memories with those you are walking with
Raising Money
Your Nightwalk registration fee covers the cost of staging this memorable evening. The donations and sponsorship from Nightwalkers like you will help care for local people and ensure that their final days are filled with dignity and peace, free from pain.
£42 supplies a patient on our Bedded Unit with oxygen for one day
£84 allows our Hospice to Home nurses to travel to see local patients in their own homes
£153 keeps our entire Bedded Unit running for an hour
It's so easy to raise money to support local families. When you register, you can choose to either:
SET UP AN ONLINE FUNDRAISING PAGE
Simply click here to set up your Nightwalk 2022 Just Giving page. Send the link to your friends, family and colleagues using Facebook, Whatsapp, or email. You'll be amazed at how quickly you reach £50 or £100. Once you set up your Just Giving, we'll keep in touch with tips and support on how to raise as much as possible for local families.
If you'd rather have a paper sponsor form, you can download one here.
MAKE A DONATION
If you would prefer to not ask for sponsorship or do any fundraising, you can make a £50 donation instead when registering. Many people prefer to do this, and it's really easy and straightforward.
Every pound raised by Nightwalkers like you will help ensure that local people facing the end of their life, or the loss of a loved one, do not have to do it alone.
Safety and Accessibility
We have tried our hardest to make Nightwalk accessible for all. There will be a shortened, fully accessible Nightwalk route, with more details to be confirmed. If you have any limited mobility or require a wheelchair or mobility scooter and have any questions about the route, don't hesitate to get in touch with the Fundraising Team at fundraising@northdevonhospice.org.uk.
Girls Aged 11+
This year we are pleased to announce that we are opening Nightwalk to girls aged 11+, to enjoy the evening with family and friends and experience the magic of Nightwalk. All girls under the age of 18+ must be accompanied by an adult and walk with them on the evening.
Nightwalk 2022
Without our fantastic sponsors, we simply couldn't stage such a large-scale and magical event as Nightwalk. Thank you to all the local companies who have shown their support by sponsoring or offering gifts in kind, it really does make a difference to local people.
We can't wait to see you all there in September!