Nigma Presents: How Technology is Impacting Agriculture [POSTPONED UNTIL FU...
Description


A series of developer-led events. We aim to provide informative insights on the latest technology stacks, current trends and much, much more.
Previous Speakers include: Technology startups & FDIs across a range of sectors including Healthcare, Agriculture, Insurance, Education etc.
We are excited to announce our next Nigma event on Wednesday 18th March 2020 at Ormeau Baths. We've hand-picked several speakers from some of the UK's most innovative companies that are building technology that are set to transform agriculture.
Location: The Ormeau Baths, 18 Ormeau Avenue, Belfast
Times: 18:00 - 20:30
Cost: Free
Open to: Those currently in a tech career, interested in pursuing a career in tech and those who are from a agriculture background with an interest in technology.
Speakers:
Speaker 1:
Name: John McElhone & Micheál McLaughlin
Company: CropSafe
Role: Co-Founders

Bio: CropSafe is a mobile app that allows farmers to more efficiently survey their crops using satellite imagery and machine learning. Designed to remove the complexity from the process, CropSafe tells the farmer exactly how their crop is performing, if there are any problems and if so, how these can best be mitigated.

website: https://www.cropsafe.io/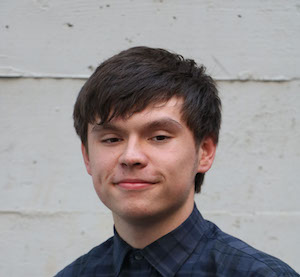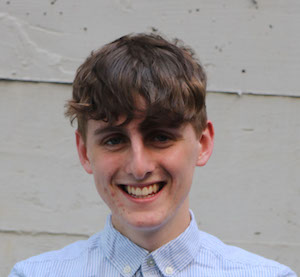 Speaker 2:

Name: Brendan Digney
Company: Machine Eye Technology
Role: Founder
Bio: Machine Eye is an award-winning innovative new safety device for use on tractors, plant, and heavy machinery. Machine Eye provides protection against accidents involving machinery for operators, bystanders and everybody on the farm. Brendan Digney is an electrical and electronic engineer, graduating from Queen's University Belfast in 2019. Growing up on a farm outside Newry, he's the founder of Machine Eye Technology, a startup using technology to make farms and industry a safer place for all.


website: https://machine-eye.com/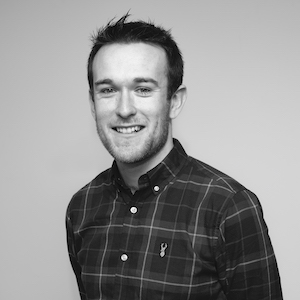 Speaker 3:
Name: Oliver McDonald
Company: Farm Compare Ltd.
Role: Co-Founder

Bio: Farmers spend £2 billion on machinery every year in the UK. That'€™s a 3rd of the UK'€™s annual spend on Amazon. Yet there is no one place for farmers to research and source their machinery. Farm Compare is a smarter way to find farm machinery. We understand farmers needs by providing personalised quotes and most importantly helping them to get the best deal.

website: https://www.farmcompare.com/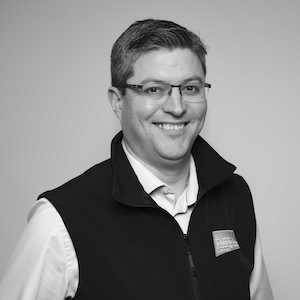 Speaker 4:
Name: Dr Steven Morrison
Company: Agri-Food and Biosciences Institute (AFBI)
Role: Head of Livestock Production Sciences Branch

Bio: Steven Morrison is Head of Livestock Production Sciences Branch at Agri-Food and Biosciences Institute (AFBI). Steven is responsible for the sustainable livestock production research programme within AFBI. AFBI is responsible for the provision of statutory and scientific programmes in the areas of agri-food, animal and plant health, fisheries and the environment, providing access to specialist expertise and providing facilities to industry and public sector bodies for contracted scientific services. After obtaining his doctorate through QUB in dairy cow nutrition, Steven took up a role as a post doctorate researcher in dairy young stock nutrition and health at AFBI. He held a number of posts at AFBI before becoming Branch Head which includes the high precision instrumented research farm platform. Dr Morrison's research and development activity has included a wide range of topics related to improving the sustainability of livestock production systems. This work includes fundamental research into improving the health, nutrition and management of farmed livestock through to the development of life cycle analysis and decision support tools. As an example Steven along with the AFBI IT development team is responsible for the Bovine Information System (BovIS) and development of associated industry applications used by many farmers across NI. Steven has published his work extensively delivering research outcomes at 100's of events and publishing peer reviewed scientific papers.
website: https://www.afbini.gov.uk/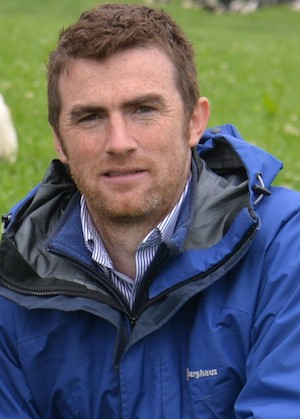 Join Us To:
- Be inspired by talks and demos from our guest speakers.
- Improve your knowledge on technologies that are being used within agriculture.
- Gain Insights into some of the technologies that are being used within agriculture.
Four Great Reasons Why You Should Attend
1. Learn something new & different
At most industry events there will be at least one or two speakers who are highly respected within the industry. They may share some of the techniques which have assisted them to achieve their goals or discuss a new trend which you didn't know about. Walking into any industry event, whether it's a conference, presentation or workshop, and seeing it as a learning opportunity will automatically make your brain pick up the little hints and tips for a life of success.
2. Get motivated & get inspired
If you're ever feeling uninspired about what's going on in your workplace or industry, attend an event. Attending industry events can be extremely engaging and may kick you into gear. Speakers often share cool ideas that can inspire and motivate you. There may be new and interesting products for you to try out, or your creative tank may simply be filled by seeing other peoples work. Whether it's to re-engage your reason for studying or leading you in a new direction, industry events are a great way to get inspired!
3. Meet new people & make friends
Meeting like-minded people is always beneficial. Making new contacts and relationships is a key part of any industry and attending events is a great way to meet new people. It's always much easier to start conversations, because the people there will have some kind of shared interest.
4. Networking opportunities & creating new connections
Shows that you're keen to learn and want to stay ahead of trends. It shows you're passionate and industry leaders will remember that.
Our Partners:


If you are interested in attending Nigma Presents: How Technology is impacting Agriculture please register now.