Description
We are excited to announce our next Nigma event on Thursday 21st November at Ormeau Baths. We've hand-picked 3 speakers from some of the UK's most innovative companies that are building technology that are set to transform healthcare.
Location: The innovative Ormeau Baths
Times: 18:00 - 20:30
Cost: Free
Open to: Those currently in a tech career, interested in pursuing a career in tech and those who are from a healthcare background with an interest in technology.
Speakers:
Speaker 1:
Name: Jen Estherby
Company: Barclays Eagle Labs
Role: Health Tech Lead


Bio: Having worked in banking for the last 15 years, Jen has been part of the Eagle Labs team since it was founded four years ago. Responsible for developing a Health Tech Industry proposition in the last year Jen is looking to support the promotion of new and emerging technology designed to improve independent living, health management, increase prevention and deliver precision medicine. By leveraging local specialisms and introducing structured programming, Eagle Labs are helping drive innovation and transformation across industry sectors, through collaborations with industry-leading corporates, universities and start ups.
website: https://labs.uk.barclays/

Speaker 2:
Topic: How IoT is impacting the Aging Population
This talk will focus on the role IoT can play in supporting healthy ageing and the impact loneliness has on health, and how Kraydel can help with these problems.

Name: Lyndsey Parsons
Company: Kraydel
Role: Software Architect
Bio: Lyndsey is Software Architect at Kraydel with over 18 years of professional experience in the tech industry, predominantly within the telecoms sector and most recently in the field of IoT. Lyndsey thrives on problem-solving, sorting through the hype and creating real value through technology solutions.


website: https://www.kraydel.com

Speaker 3:
Topic: Using Machine Learning for Medical Image Segmentation - Making 3D Printing Routine in Medicine

Name: Mark Cunningham
Company: Axial3D
Role: Machine Learning Engineer

Bio: Mark Cunningham is a Machine Learning Engineer at Medical 3D Printing startup Axial3D. With a Physics degree background at Queens University Belfast, acting as the 2018/19 President of the QUB Physics and Maths society and being one of the co-organisers of local community group Artificial Intelligence Northern Ireland,
Mark will be discussing his experiences in using machine learning with medical image segmentation with the goal to reduce the amount of time it takes from a surgeon requesting a 3D model to physically having one for pre-operative planning for a complex surgery.
website: https://www.axial3d.com/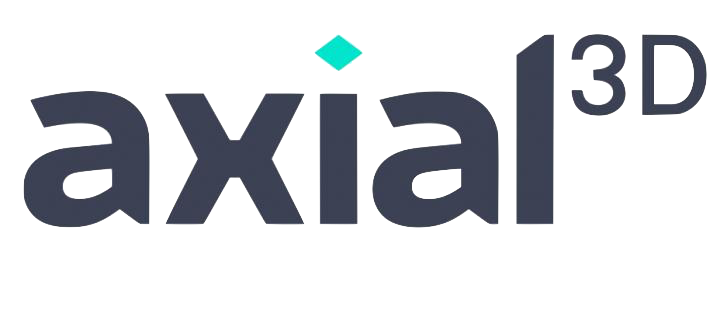 Speaker 4:
Topic: How the power of data improves safety and health of communities

Name: Russell Beggs
Company: ESO
Role: Site & Engineering Lead, Belfast

Bio: Russell Beggs is the newly appointed Site Lead for ESO in Belfast. On a mission to deliver on ESO's vision of better safety and better health for communities, he has a 15 year background in technology, software engineering, leadership and delivery spanning Europe, North America and Asia Pacific in various industries. Russell has spoken internationally at numerous Microsoft events and developer conferences.
website: www.eso.com


What happens at Nigma events?
Schedule:
Introduction - 5 mins
Lightning Talk #1 - 10 mins
Q & A - 5mins
Lightning Talk #2 - 10mins
Q & A - 5mins
Break - Pizza & Beers
Lightning Talk #3 - 10 min
Q & A
Close, Sponsor shoutouts and Follow-up
Join Us To:
- Be inspired by talks and demos from our guest speakers.
- Improve your knowledge on technologies that are being used within healthcare.
- Gain Insights into some of the technologies that are being used within healthcare.
Four Great Reasons Why You Should Attend
1. Learn something new & different
At most industry events there will be at least one or two speakers who are highly respected within the industry. They may share some of the techniques which have assisted them to achieve their goals or discuss a new trend which you didn't know about. Walking into any industry event, whether it's a conference, presentation or workshop, and seeing it as a learning opportunity will automatically make your brain pick up the little hints and tips for a life of success.
2. Get motivated & get inspired
If you're ever feeling uninspired about what's going on in your workplace or industry, attend an event. Attending industry events can be extremely engaging and may kick you into gear. Speakers often share cool ideas that can inspire and motivate you. There may be new and interesting products for you to try out, or your creative tank may simply be filled by seeing other peoples work. Whether it's to re-engage your reason for studying or leading you in a new direction, industry events are a great way to get inspired!
3. Meet new people & make friends
Meeting like-minded people is always beneficial. Making new contacts and relationships is a key part of any industry and attending events is a great way to meet new people. It's always much easier to start conversations, because the people there will have some kind of shared interest.
4. Networking opportunities & creating new connections
Shows that you're keen to learn and want to stay ahead of trends. It shows you're passionate and industry leaders will remember that.


If you are interested in attending Nigma Presents: How Technology is impacting Healthcare please register now.