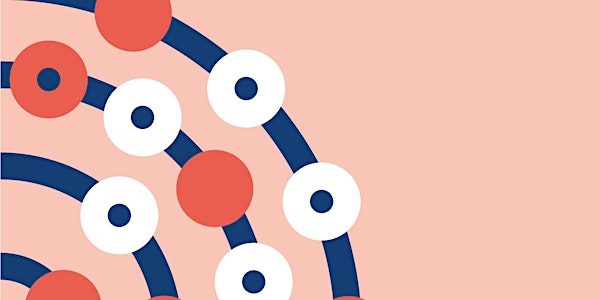 NIHR Surgical MedTech Cooperative, National Meeting 2019 'Surgery 2030: Tr...
Location
Cloth Hall Court
Quebec Street
Leeds
LS1 2HA
Sales Have Ended
Registrations are closed
Registration for our National Meeting has now closed.
Description
'Surgery 2030: Transformative Technologies' is the theme for the Surgical MICs National Meeting this year which will be held in the centre of Leeds.
Our National Meeting is an opportunity for delegates to network and create new multidisciplinary collaborations and secondly to stimulate development of innovative ideas to address challenges in surgery.
NIHR Surgical MedTech Co-operative is a centre of expertise for the development of technologies in the area of colorectal, vascular and hepatopancreaticobiliary (HPB) disease, with a focus on improving surgical care through technological innovation. Our aim is to ensure patients in need of surgical care have access to new technologies that have been rigorously tested to ensure they are safe, effective, and represent value for money to the NHS.
We bring together clinicians, academics, scientists, industry partners, patients and the public to work together to advance patient care by accelerating new science and technologies into patient benefit.
We would like delegates to:
Understand the importance of a multidisciplinary approach to technology development for surgery
Understand the key success factors for clinical adoption of surgical innovation
Gain an overview of potential surgical applications of existing and/or new technology and how research collaborations accelerate the journey to patient access.



Confirmed speakers:
Professor Gareth Loudon, Professor of Creativity at the Cardiff School of Art and Design and co-founder and Director of the Centre for Creativity Ltd
Mr Luigi Pugliese, Department of Surgery, Fondazione IRCCS Policlinico SanMatteo, Pavia, Italy
Mr Sirko Pelzl, CEO and CTO of apoQlar GmbH
Dr Andrew Sims, Head of the Northern Medical Physics and Clinical Engineering Department (NMPCE), Newcastle upon Tyne Hospitals NHS Foundation Trust
Lunch and refreshments will be provided.
Apply now to attend this FREE event!
Please note that places are limited and will be allocated on a first come, first served basis.
FAQs
What are my transport/parking options for getting to and from the event?
Located in the heart of the city, it is short walk from Leeds Train Station with a 15 minute walk from Leeds Bus Station.
Approaching Leeds City Centre by Car
North: A1-A58 East: M62 to J29 then M621 to J3. South/South-East: M1 to J43 then M621 to J3. West: A65 via Kirkstall. North-West: A660 via Headingley.
Car Parks
Albion Street (Q-Park) - Sat Nav: Butts Court, LS1 5JS.
Aire Street (Leeds Train Station, APCOA Parking) - Sat Nav: Aire Street, LS1 4HT.
Whitehall Road (Northern Parking) - Sat Nav: Whitehall Road, LS1 4AW.
How can I contact the organiser with any questions?
You contact the organisers by emailing surgicalmic@leeds.ac.uk alternatively you can call on +44 (0)113 2066986
Programme
National Meeting
Tuesday 19th November 2019
SURGERY 2030: Transformative Technologies
08:30
Arrival & Coffee
09:30
Welcome & Introduction - Professor David Jayne, Clinical Director
09:50
Table Discussions
10:10
Professor Gareth Loudon, Professor of Creativity at the Cardiff School of Art and Design and co-founder and Director of the Centre for Creativity Ltd
Creating, Developing and Testing New Surgical Innovations: People and Prototyping
10:30
Mr Sirko Pelzl, CEO and CTO of apoQlar GmbH
VSI - Virtual Surgery Intelligence
10:50
Mr Luigi Pugliese, Department of Surgery, Fondazione IRCCS Policlinico San Matteo, Pavia, Italy
New Frontiers of 3D Bioprinting for Surgical Biocompatibility
11:10
Round Table Discussions
11:25
Introduction to Soapboxes
11:30
Tea/Coffee Break
12:05
Welcome Back
12:15
Dr Andrew Sims, Head of the Northern Medical Physics and Clinical Engineering Department (NMPCE), Newcastle upon Tyne Hospitals NHS Foundation Trust
Developing a peripheral vascular assessment device through the NIHR i4i programme
12:35
Showcase 1 - Dr Joseph Norton, Medical Robotics Research Fellow, University of Leeds
12:40
Showcase 2 - Ms Louise Hitchman, Research Fellow, Hull University Teaching Hospital NHS Trust
12:45
Plenary - Soapboxes / MIC App
12:55
Introduction to interactive industry showcases over lunch
13:00
Lunch
14:00
Welcome back & Soapboxes
14:00
Parallel Sessions
IDEAL Framework for Evaluation of Innovation in Surgery & Devices & its Practical Application. Cotton Room, 1st Floor
Prof Peter McCulloch, Chair of IDEAL and Prof of Surgical Science & Practice at University of Oxford & Allison Hirst, Ideal Collaboration Project Manager & Researcher
14:10
Photovoice challenge
15:35
Highlights of the day
15:55
Showcase 3 - Dr Yeshwanth Pulijala, CEO Scalpel Ltd
16:00
SBRI Funding - Dr Ruth Nebauer, NIHR
16:05
MIC Foundation Programme
Dr Will Bolton, Clinical Research Fellow in Global Surgical Technologies, MedTech Foundation Lead
16:15
Introducing the Surgical MIC spokes/hubs
Professor Chris Halloran, Professor of Pancreatic Surgery, University of Liverpool
16:25
MIC Next Steps & Closing remarks