Description
Heffers is delighted to be hosting the launch of Nine Lessons; the seventh book in Nicola Upson's acclaimed series of novels featuring the real life Golden Age author Josephine Tey. In this special event, in association with Faber books, Nicola will talk about the series with Radio Times's award-winning TV editor - and huge crime fiction fan - Alison Graham.

Nine Lessons takes the reader on a journey from 1930s Cambridge to the bleak and desolate Suffolk coast. In the shadow of King's College Chapel, DCI Archie Penrose investigates a series of audacious murders inspired by the ghost stories of M.R. James, and traces the crimes back to the years before the Great War. Meanwhile, as Christmas approaches, Josephine finds herself in danger from a spree of random and brutal attacks on women in the town.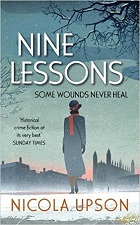 Nicola Upson's novels have been praised as 'historical crime fiction at its very best' (Sunday Times) and 'a masterstroke of literary theft' (Independent on Sunday).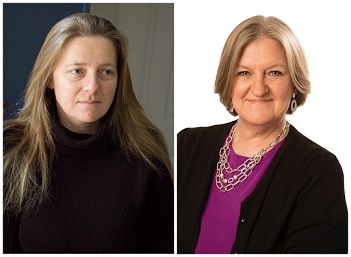 Tickets for the evening are £4 in advance (£5 on the door) and can be purchased through this page, by calling 01223 463200 or in person at Heffers bookshop. Please note that tickets are transferable but not refundable. If you are unable to attend but would like to reserve a signed copy, please send an email via the 'contact' button on this page.

Nine Lessons will be available to purchase at the event and Nicola will be signing copies after the conversation.
Like this event? See our full programme here.