Event Information
Location
Tŷ Pawb
Market Street
Wrexham
LL13 8BY
United Kingdom
Description
Dydd Iau 18 Gorffennaf /
Thursday 18th July
18.30-21.00
Tocynnau/Tickets:
£7/£5
(gan gynnwys diod am ddim wrth gyrraedd /


includes free drink on arrival)
[Scroll down for English]
Rydym yn croesawu naw o arlunwyr sy'n defnyddio amrywiaeth o ddulliau perfformio i ymateb i'n arddangosfa presennol, Nine Nectarines and Other Porcelain gan Molly Palmer.
Bydd y digwyddiad yn cynnwys perfformiadau gan:
Freya Dooley, Rebecca Jagoe, Beth Kettel, Lianne Molica-Franco, Lucy Vann a Ben Wilson
Mae Nine Nectarines and Other Porcelain yn annerch y gynulleidfa ynglŷn â'r gwahanol agweddau ar realaeth sy'n cuddio o fewn y 'real'. Gallai hynny fod ar ffurf gwahanol rywogaethau a phersbectif ar fyd natur, ond hefyd persbectif ar wahaniaethau niwrolegol cudd gan gynnwys poen meddwl, iselder, sgitsoffrenia ac anhwylder deubegwn.
----------------------------------
We welcome six artists working across a variety of performance styles to respond to our current exhibition, Nine Nectarines and Other Porcelain by Molly Palmer.
The event will feature performances by:
Freya Dooley, Rebecca Jagoe, Beth Kettel, Lianne Molica-Franco, Lucy Vann and Ben Wilson
Nine Nectarines and Other Porcelain speaks to its audience about different registers of reality nested within the real. This can be in relation to different species and natural perspectives, but also the perspectives of hidden neurological difference, such as anxiety, depression, schizophrenia or bipolar.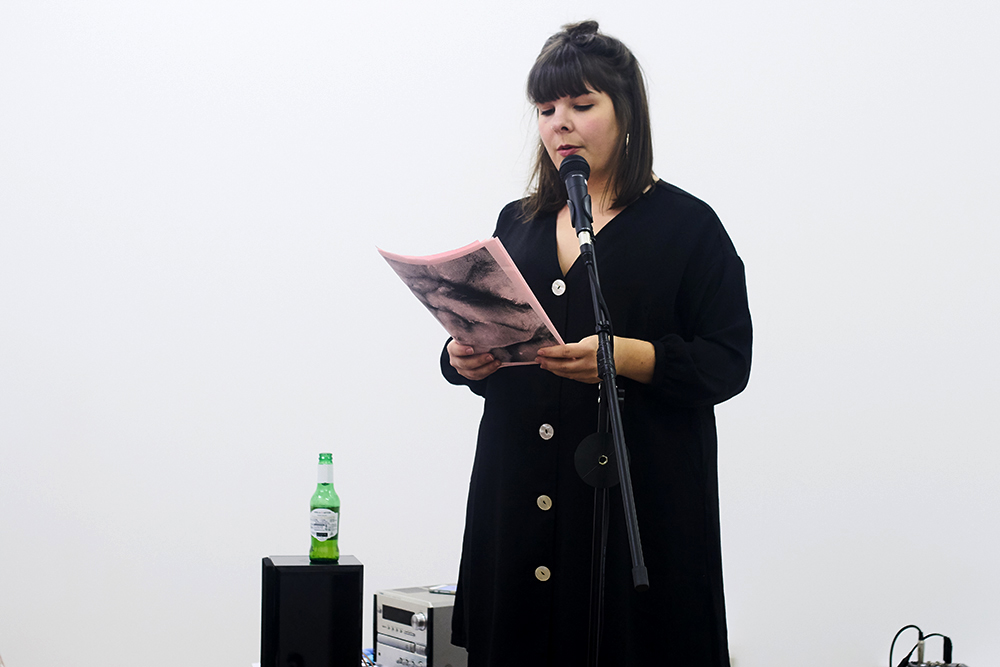 Mae Freya Dooley yn gweithio ag ysgrifen, lluniau symudol, sain a pherfformiad. Mae ei gwaith yn cyfuno llythrennedd a chyfeiriadau at y diwylliant pop ac yn cyfleu straeon, sain a chwedlau hanner-gwir ansefydlog. Mae hi'n aml yn cyfeirio at, neu'n dychwelyd i gyflyrau gorbryderus, mae ei straeon a'i sylwadau gwrthgyferbyniol yn cydblethu ac yn cronni. Mae ganddi ddiddordeb yn y llais fel sianel rhwng sain ac iaith, y meddwl a'r corff: mae hi'n cyfleu'r syniad o'r mewnol yn troi'n allanol. Mae ei phrosiectau diweddar wedi cynnwys perfformio testun, digwyddiadau gwrando ar y cyd, gosodiadau sain â haenau a thraethodau gweledol digyswllt.
Freya Dooley works with writing, moving image, sound and performance. Her work combines literary and pop-culture references to create unstable narratives, soundtracks and semi-fictions. Often referring or returning to anxious states, seemingly disparate stories and observations interweave and accumulate. She is interested in the voice as conduit between sound and language, thought and body: articulations of an inside turned out. Recent projects have encompassed performed text, collaborative listening events, layered sound installations and meandering visual essays.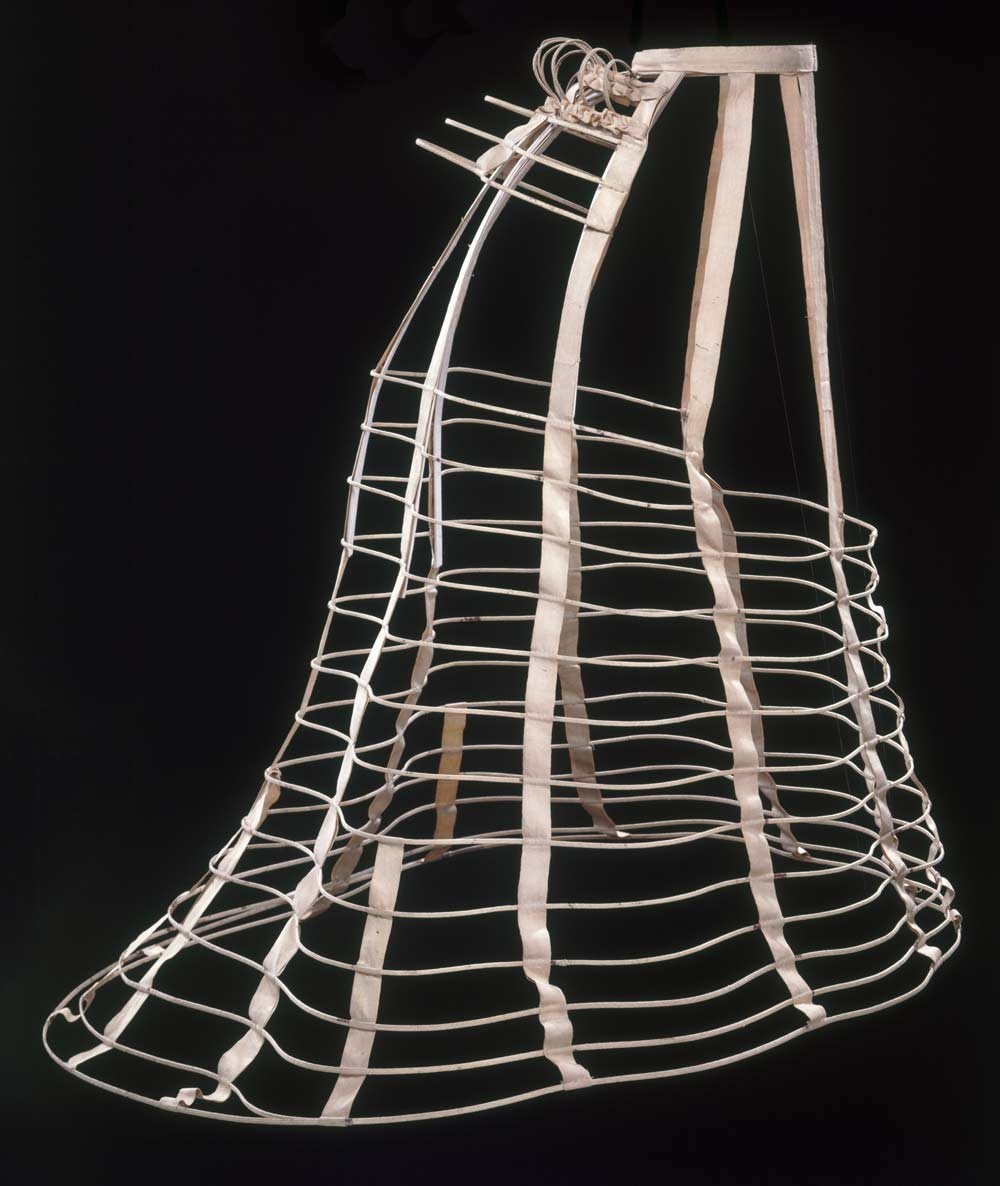 Mae Rebecca Jagoe yn arlunydd, yn awdures arlunio ac yn olygydd. Gan ddefnyddio perfformiad, testun a cherfluniau, mae ei gwaith yn archwilio ffurfiant hunaniaeth hoyw-benywaidd yn nhrafodaethau meddygaeth y Gorllewin ac estheteg ffasiwn.
Rebecca Jagoe is an artist, art writer, and editor. Working across performance, text and sculpture, they examine the formation of queer femme identity under the joint discourses of Western medicine and the aesthetics of high fashion.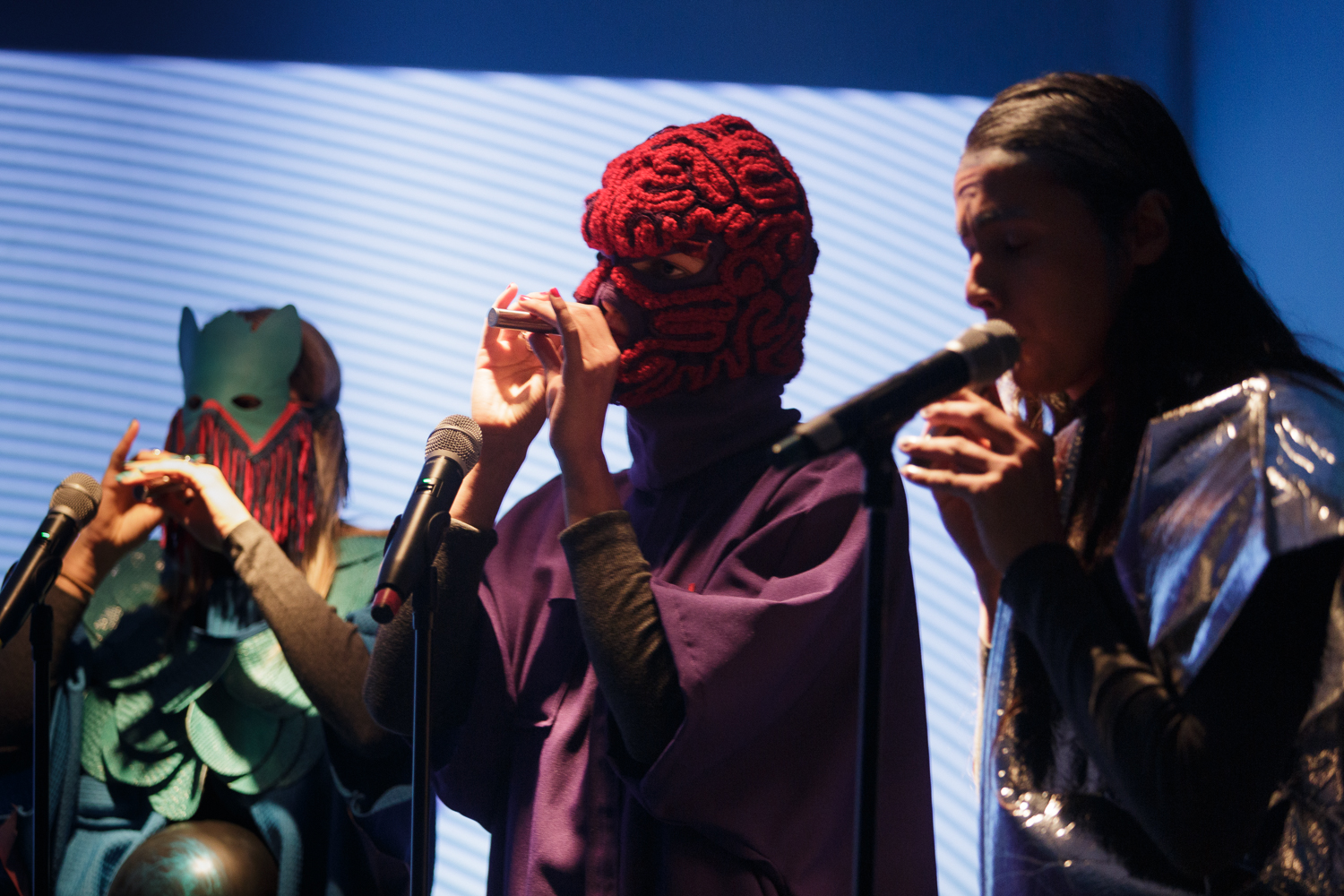 Yn seiliedig ar destunau arbrofol, mae gwaith Beth Kettel yn amlygu gwisg, sain, llais a pherfformiad. Mae hi'n dangos diddordeb yn hyblygrwydd a dinodedd iaith, ystumiau a gwrthrychau. Mae hi'n aml yn benthyg dyfeisiau strwythurol o ddiwylliant poblogaidd i greu perfformiadau, fideos a gwaith gosod â sawl haen iddynt.
Grounded in experimental texts, Beth Kettel's work manifests across costume, sound, voice and performance. With an interest in the flexibility and obscurity of language, gesture and objects. Often borrowing structural devices from popular culture to create multi layered performance, video and installation works.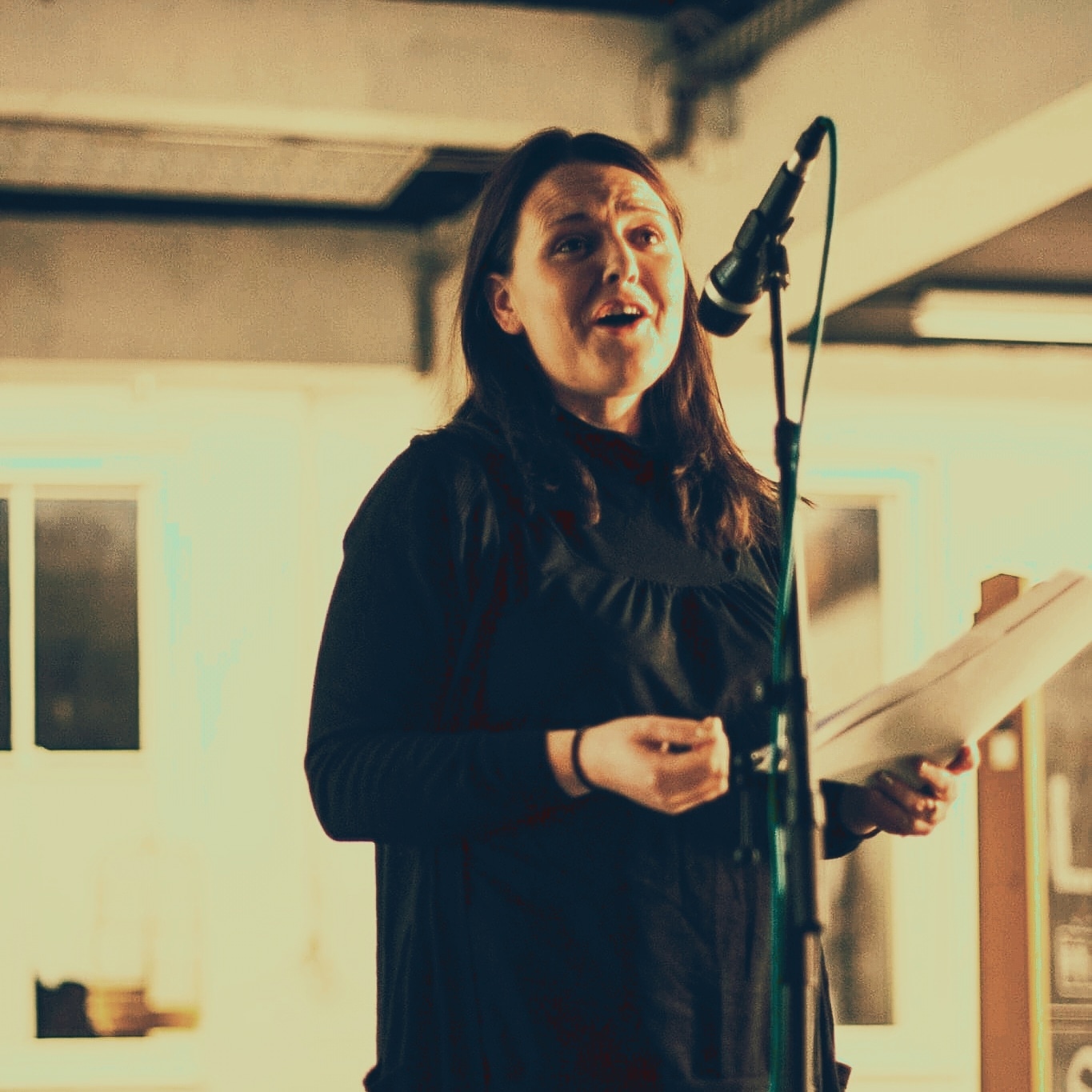 Mae Lianne Molica-Franco yn awdures ac yn berfformwraig o Ogledd Cymru. Mae hi'n cyfansoddi barddoniaeth draddodiadol atgofus llawn delweddau, ac yn aml iawn yn gallu trosglwyddo synhwyrau, gan amlygu realaeth a hiwmor dywyll. Mae geiriau Lianne yn mynd at graidd materion, ac yn creu sioc emosiynol ac ysbrydoli grymusedd.
Lianne Molica-Franco is a writer and performer from North Wales. She writes evocative traditional poetry laced with imagery, the ability to transport the senses, frank realism and often dark humour. Lianne's words cut to the core, emotionally shock and inspire empowerment in equal measures.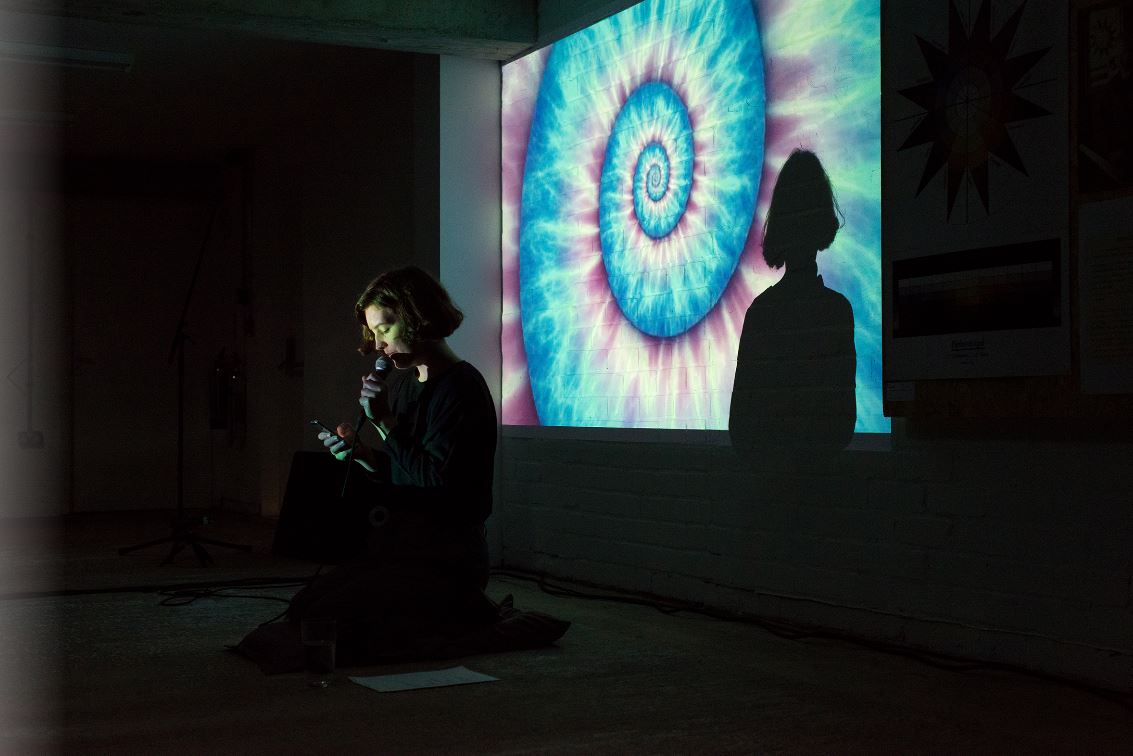 Mae gwaith Lucy Vann yn defnyddio fideo, perfformiad a gwaith gosod ac yn cynnwys recordiadau ac ail-ddehongliadau o adegau ac ymddygiadau o fewn ein bywydau bob dydd a gaiff eu hanwybyddu; gan ddefnyddio deunydd y mae hi wedi'u casglu neu ddeunydd sydd o'i chwmpas. Mae ei gwaith diweddar wedi cyfeirio at yr arferion, iaith a'r strwythurau yn ymwneud â datblygiad a pherfformiad ein hunain.
Lucy Vann's practice spans video, performance and installation and involves the recording and reinterpreting of overlooked moments and behaviours within daily life; often using gathered or incidental material. Recent works have referenced the habits, language and structures surrounding the development and performance of the self.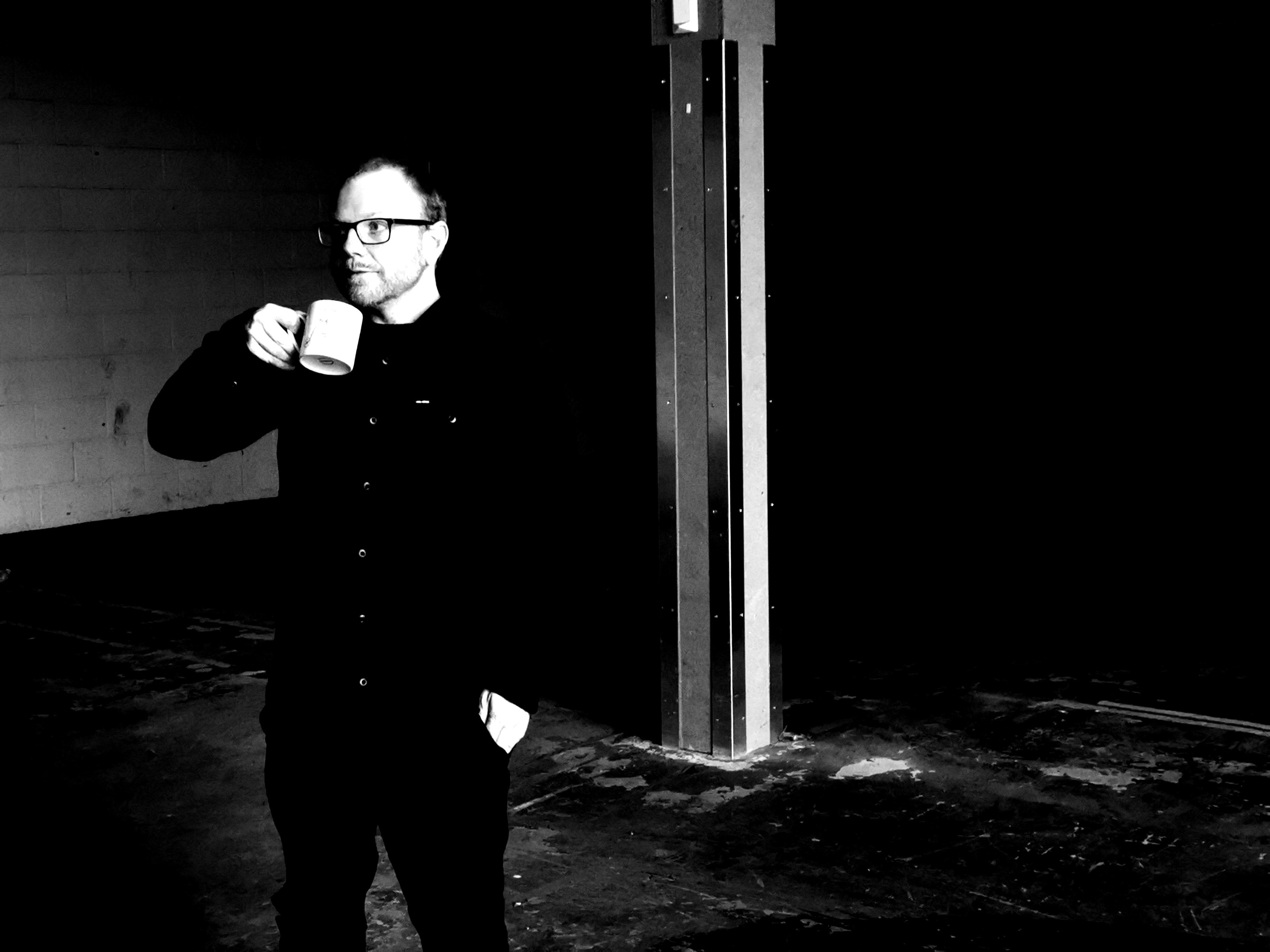 Mae Ben Wilson yn fardd llafar. Mewn modd rhythmig, hunan-feirniadol, a gwylaidd, mae Wilson yn osgoi defnyddio hunan-ddisgrifiadau mewn amser dwbl, tripledi di-guriad, ond mae bob amser yn barod i gwestiynu pethau.
Ben Wilson is a spoken word poet. Rhythmic, self-deprecating and self-effacing, Wilson shies away from self-description in double-time, off-beat triplets, though never from questioning things.
Date and time
Location
Tŷ Pawb
Market Street
Wrexham
LL13 8BY
United Kingdom