About this Event
We invite executives from insurance firms for a 4-part educational programme.
THE VIRTUAL INNOVATION FAST TRACK: MASTERING INSURANCE INNOVATION SERIES
This unique online workshop series is designed to fast track insurance innovators. You will learn a series of ideas and techniques that we use in our 123 Framework™ to bring new ideas to market in 60 days.
The series is free of charge but is by application only. We encourage participants to sign up to all four parts. You are welcome to send colleagues to attend different dates.
2020 dates
June 23 - Part 1: Mastering insurance Ideation
September 15 - Part 2: How to test your insurance idea in 1 day
October 13 - Part 3: How to build an MVP of your insurance idea in 2 weeks
November 10 - Part 4: How to pilot your insurance idea in 3 months
Workshop logistics
The Ninety team is experienced in delivering virtual workshops to global audiences. These sessions will be delivered via an online conference tool and will be supported by a virtual collaboration software.
While in-person sessions have been offered for many years in the UK, these workshops are scheduled to suit an audience based in North America, with a starting time of 8:00 am PDT | 10:00 am CDT | 11:00 am EDT.
PART 1 - MASTERING INSURANCE IDEATION
WORKSHOP CONTENT
The Ninety Ideation & Evaluation phase starts by identifying the key problem statements, crystallizing them, and focusing on the ones to solve. We then introduce formal ideation techniques, crowd-sourced ideation campaigns if appropriate, and idea evaluation techniques such as false door/dry testing. The aim is to generate stretching ideas, check them quickly for product-market fit, and feed the best ones into our Stage 1 MVP.
We will be exploring:
Ideation techniques which help insurers accelerate fresh ideas into the market: what are them, when to use them, and how do they work?
How to take customers problems to find new solutions which deliver value to the business? We'll revisit the problem-solution-value format.
Best practices for your ideation session.
What's next? Methods to prioritise and test your idea.
Watch the Ideation & Evaluation tutorial presented by a Ninety Innovation Consultant.
PART 2 - HOW TO TEST YOUR INSURANCE IDEA IN 1 DAY
WORKSHOP CONTENT
The Ninety Stage 1 MVP (Minimum Viable Product) uses Design Thinking to explore and evaluate a new hypothesis for desirability with its target users; for feasibility of delivery; and for viability of commercial case. We prepare and facilitate a 1-day event that explores your idea and brings possible solutions to life. We always have customers in the room with us at this event.
We will be exploring:
Customer development and user validation techniques.
How to create paper prototypes and develop the customer journey.
What a successful high-level commercial & delivery plan look like.
Best practices for your idea-testing session
What's next? Methods to prototype your idea.
Watch the Stage 1 MVP tutorial presented by Dan White, Managing Partner at Ninety.
PART 3 - HOW TO BUILD AN MVP OF YOUR INSURANCE IDEA IN 2 WEEKS
WORKSHOP CONTENT
The Ninety 2-week Design Sprint brings a new insurance idea to life and determines whether it should be piloted. We run a co-located 2-week design sprint process that builds a prototyped experience, tests it with users, and develops a more detailed business case, operational and technology plans. Customer involvement is critical to this period, and the end users (whether brokers, agents, MGAs, risk managers or future policyholders) are with us in the room at key points.
We will be exploring:
How to build a testable prototype.
Techniques to obtain customer/user input through iterative, tested design.
What a successful refined business case & delivery plan look like.
Best practices for prototyping and testing your insurance idea.
What's next? Methods to pilot-launch your new idea.
PART 4 - HOW TO PILOT YOUR INSURANCE IDEA IN 3 MONTHS
WORKSHOP CONTENT
The Ninety 3-month Pilot Build phase prepares the new insurance idea to be launched as a transactional pilot to a closed group of customers/users, thereby testing the case for scaling. We run a ~3-month Scrum Agile process, building transactional capability on insurtech platforms, or on other technology that can support further scaling. The pilot prep is done closely with pilot customers, who are often involved in the transactional pilot period itself.
We will be exploring:
The necessary transaction pilot technology and operations.
How to measure the daily learnings from customers/users and apply them in new tests.
Managing fortnightly releases of new features.
What's next? From transactional pilot to market scale.
WORKSHOP STRUCTURE
We start at 8:00 am PDT | 10:00 am CDT | 11:00 am EDT.
Welcome and introductions, allowing time for everyone to get familiarised with the tech of the online platform.
Workshop starts. Format: short presentation, innovators testimonials, group exercises and share-back.
Q&A, followed by virtual networking.
PRESENTERS
Our workshops are delivered and facilitated by the Ninety experienced insurance innovation practitioners.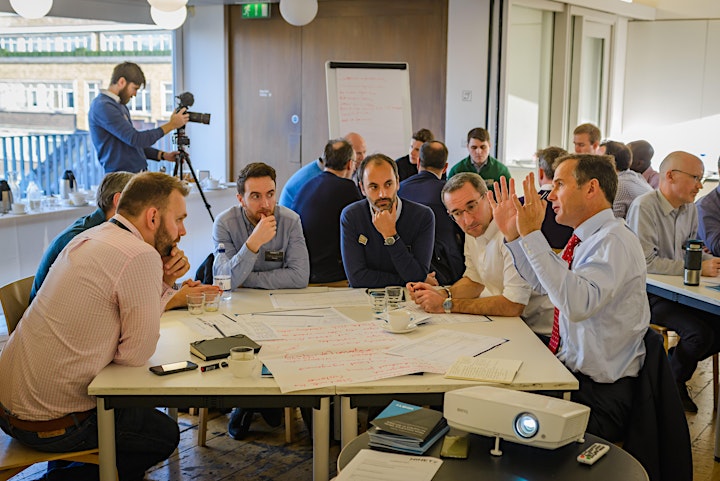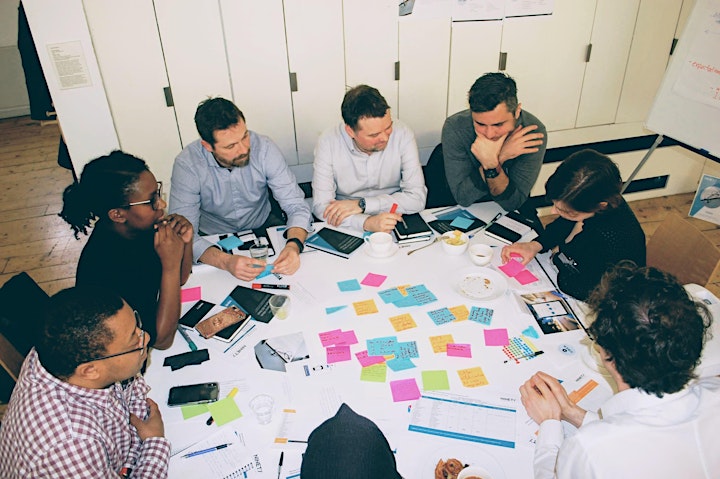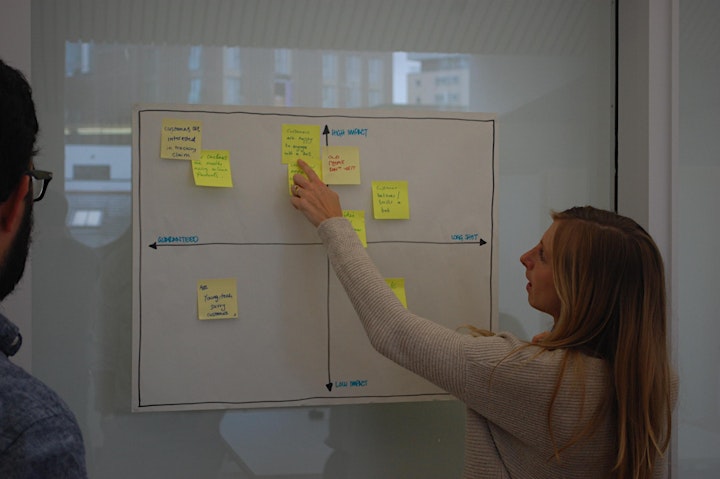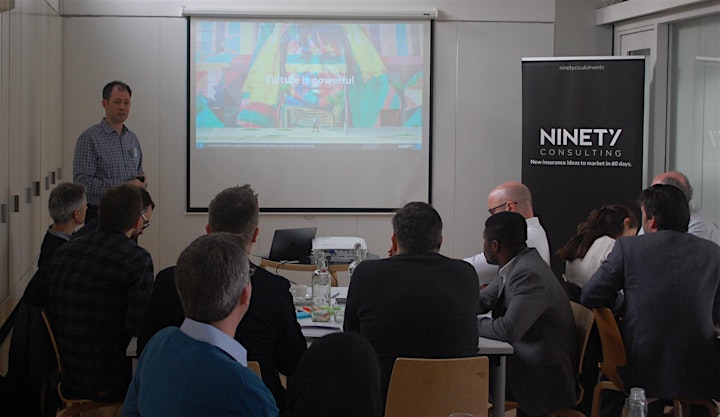 DELEGATE PERSPECTIVES
Beyond the content of each session, our workshops offer you the opportunity to learn from industry peers facing similar challenges to yours.
Watch the video below to hear from our participants about what they enjoyed the most at our insurance innovation workshops.
CAN'T MAKE IT?
If you can't attend this session but would still like to learn our methodology and what our guests experienced, please register for the correspondent webinar. Please find the registration link on our events page, or contact us on ninetymarketing@ninety.com to register.
Ninety are innovation experts for the insurance sector. We take new insurance ideas to market in 60 days, and build best-practice innovation capability for insurers in 12 months. We work across the insurance value chain, but mostly for carriers and reinsurers like Zurich, Allianz, Aetna, Generali, Travelers, Hiscox, Bupa, Beazley and Swiss Re; and we do it internationally, with offices in New York, London and Zurich. Over the last 2 years, our work with clients has won or been shortlisted over 20 times for major insurance innovation awards. In 2019, we won Insurance Consultancy of the Year 2019.
As a Social Enterprise, we give 90% of our profits to social causes in developing countries.
PLEASE NOTE: This session is exclusive for insurance and innovation executives. We can't guarantee that everyone who requests tickets will get a seat as space is limited.