Location
The Hague Tech
35 Wilhelmina van Pruisenweg
2595 AN Den Haag
Netherlands
Are you a GovTech startup, investor, policymaker, or government innovation evangelist? Join our monthly conversation at the NL GovTech Hub.
About this event
Description
NL GovTech Hub is set to contribute to the innovation of our public sector. With this series of meetups, we offer a stage to startups, researchers, policymakers and others working on a future-proof government.
Ultimately, we want to improve the lives of citizens and promote innovative collaborations between the private sector and government. We do this by gathering a community of like-minded people to discuss their innovation experiences in the GovTech sector.
We invite everyone interested to learn more about the NL GovTech Hub to our regular meetups with diverse speakers from different spheres. You will hear about their experiences and will have a chance to ask questions after the presentations. Join us! The meetups are free, informal and fun.
Join us on location in The Hague Tech this time and celebrate with us the innovation in the GovTech sector.
Round tables
This time we introduce 5 different round tables for open discussion. Join one of them to get insights on the topic, share experiences and acquire new connections. Pick the table you like when you register and we will make sure to save you a spot.
- Accessibility & Inclusion
- Digital Identity
- Smart Sustainable Public Space
- Cyber Security
- Government & Web3.0
Programme:
15:30 - Walk-in
16:00 - Introduction and split to round tables
17:00 - Plenary session
17:30 - Drinks start
Speakers
Ron Roozendaal is deputy general Digitization and director Information Society at the Ministry of the Interior and Kingdom Relations. Prior he worked as Director of Information Policy and CIO at the Ministry of Health, Welfare and Sport.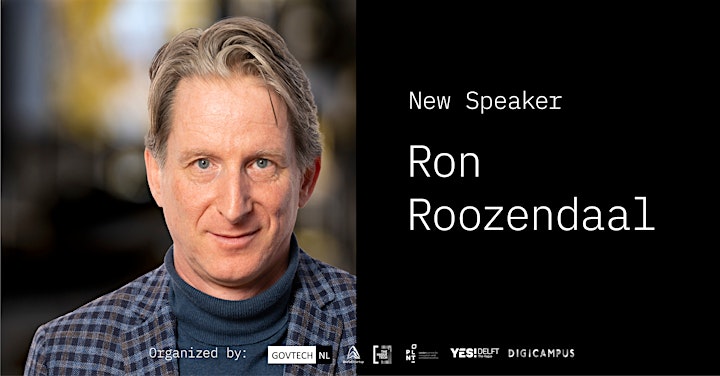 Rosa van Ewijk is community manager of the NL GovTech Hub. Together with our partners from World Startup, The Hague Tech, YES!Delft, PLNT Leiden, Digicampus and GovTechNL we build a leading co-creation community for smart & social public innovation. Technology interconnects us. The public realm is changing rapidly due to digitalization which leads to massive challenges and bright opportunities to optimize the quality of life in our society.
NL GovTech Hub promotes innovative collaborations between the private sector, citizens, and government. We gather a community of like-minded people to discuss their innovation experiences and ambitions in the public sector. We initiate innovation, support projects and people, learn from the practices, and celebrate success.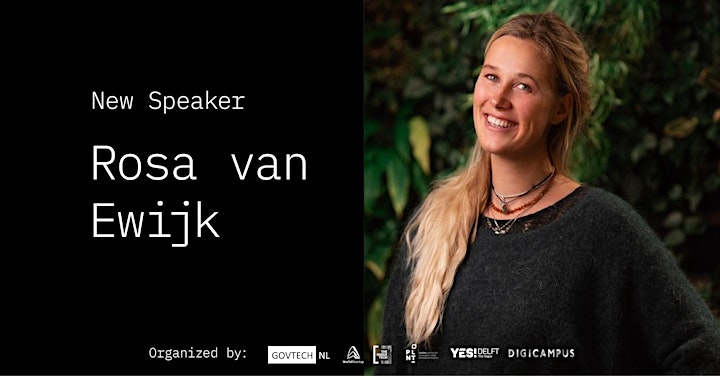 Accessibility & Inclusion
This roundtable is ideal for accessibility advocates from enterprise, government, healthcare, and non-profit organizations to learn more and discuss the role of disruptive technologies, such as Envision, in accelerating accessibility and inclusion for those with visual impairments at home and at work.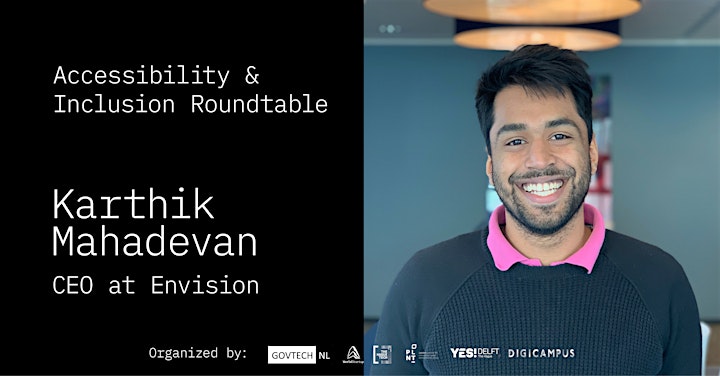 Smart Sustainable Public Space
In this round table, the Province of South Holland, as one of the partners of the GovTech hub, would like to invite you to discuss how we can involve the startup community even better in the Smartcity initiatives in the region. What opportunities and challenges do you see and how we can optimally use the GovTech hub to build this ecosystem.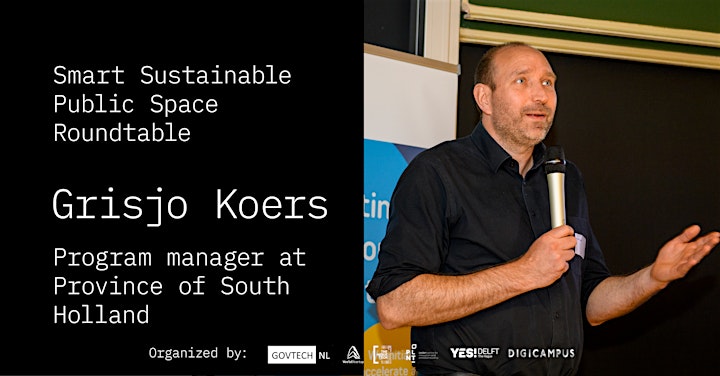 Cyber Security
In this roundtable, Dan Haplin will discuss the importance of public-private collaboration in the field of cybercrime. The focus will be mostly on cryptocurrency crimes and the need for closer collaboration between the police and private companies like Cybertrace in fighting the increasing number of crimes that are happening in the digital world.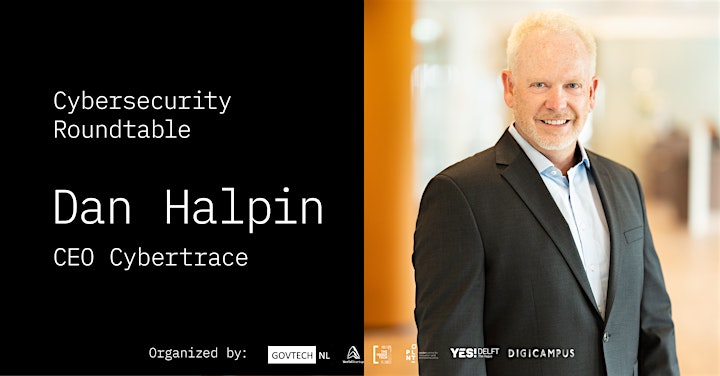 Digital Identity
In this round table, Digicampus, as one of the partners of the GovTech hub, would like to invite you to discuss what opportunities and challenges you see for our digital identity and how GovTech can help shape future use cases. Digicampus is the place where government, market, science and society design the public services of tomorrow. Digicampus facilitates the interaction that is needed for this.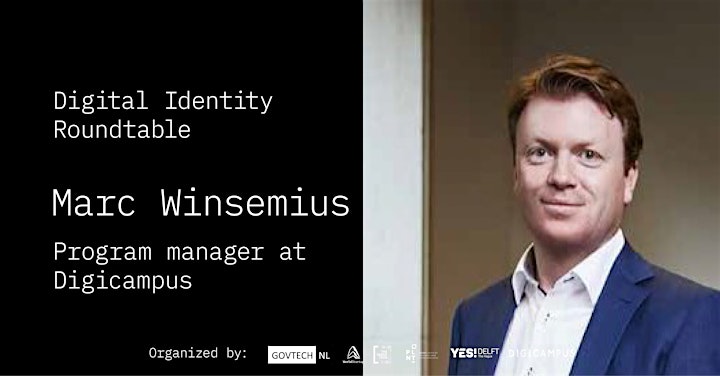 Government & Web3.0
Will we see a Dutch Embassy in the Metaverse? How can an Embassy in the Metaverse help the country's tourism? Are we going to see crypto in the curriculum of students in the country?
Get answers and directions to these questions during the Government and Web 3.0 roundtable together with Tey E, the founder of FLUUS. The first non-custodial, localised, and keyless crypto wallet built for developing and emerging markets. Tey is an early adopter of Bitcoin, Pioneering the use of blockchain to break financial and identity barriers. Tey started a tech4good company that helps others like him. His journey ultimately led him to the realisation of his life's mission: turning invisible people into invincible ones.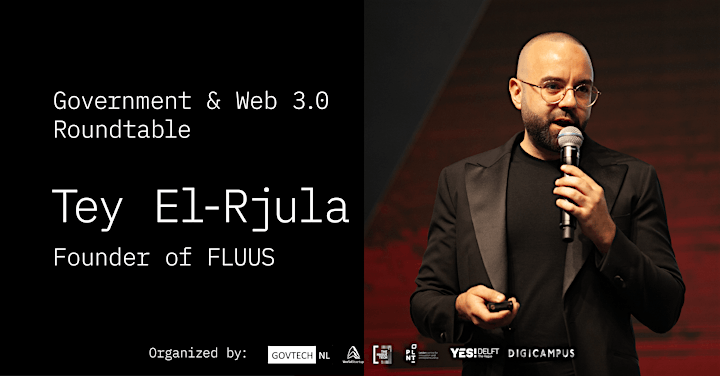 Moderator
Ammi Virk with a background in predominantly law enforcement, having worked in the UK and internationally on everything for organised crime, large scale corruption to terrorism cases. His focus now is upon making a company Isuna BV a success in the Netherlands. The topic of his presentation is "How Digital Communities can Streamline Government".
Isuna are a RegTech company that want to simplify regulations and standards so that they are achievable and cheaper to implement. Their focus at this moment is on cyber security and data privacy.
With their partners NEN they are helping businesses build their resilience and awareness. They have a software solution that is both transforming how companies operate and positively disrupting the way that companies communicate with each other.