NLP Full 21 day Practitioner Programme - Summer

Saturday, May 11, 2013 at 10:00 AM

-

Friday, July 19, 2013 at 6:00 PM (BST)
Event Details
NLP Practitioner Training (21 Days)
with Judith Lowe and guest Joseph O'Connor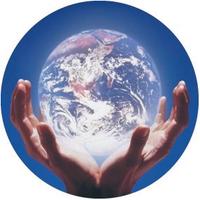 How will you benefit from your Practitioner Training?
Join us at PPD Learning and become a successful and accomplished NLP Practitioner.
Learn the key skills, behaviours and 'know how' of successful people
Create and fulfil your own meaningful personal and professional goals
Explore and enhance your emotional intelligence
Communicate more powerfully and sensitively
Enjoy relating to others more. Deal with 'difficult' people effectively
Acquire elegant and sophisticated ways of problem solving
Take your coaching and leadership skills to new levels of excellence and influence
Our lively 21-day practitioner programme is designed to create a depth of understanding and skill across a wide range of NLP models and processes.
On this PPD Learning NLP programme you will learn experientially in an accelerated learning structure. This will not only allow you to use the NLP tool with real skill and personal integrity, but will enable you to make real and lasting changes.  
 Full Summer Dates:
 Part 1:
11-17 May 2012 ( NLP Foundation Skills)
Part Two:
6-9 June (States of Excellence)
21-23 June guest module with Joseph O'Connor ( Coaching with NLP)
13-19 July (The Magic of Language and the Power of Practitioner Skills)
The ticket price includes VAT and Certificate. 

Judith Lowe has twenty five years of experience of working with NLP - in business, the public sector and in teaching on NLP Training Programmes.
She is the Owner/Managing Director of PPD Learning Ltd, one of the world's top NLP Institutes, and the core trainer and developer on their internationally renowned Practitioner and Master Practitioner programmes.
Modelled by others as a gifted and inspirational trainer, she is deeply commited to providing the very best in NLP and to providing leadership in the field in quality standards and integrity.
When & Where
6 Avonmouth Street
London
SE1 6NX


Saturday, May 11, 2013 at 10:00 AM

-

Friday, July 19, 2013 at 6:00 PM (BST)
Add to my calendar
Organizer
Judith Lowe is one of the UK's most experienced and popular NLP trainers and is the Managing Director of PPD Learning, one of the world's leading Neuro Linguistic Programming (NLP) Training Institutes. 
She has worked for many years with clients from many professional backgrounds, in public and private sectors, in-house and on public programmes, at every level of NLP, providing innovative, in-depth, skills-based NLP training and coaching.
She is known for her warmth, her wit and her wide reading as well as her overall dedication to giving her students and clients the very best of advanced, systemic NLP.
She is on the board of ANLP, a founder member of the NLP Guild and a founder member of the UK NLP Leadership Project. 
PPD Learning has twenty five years of expertise in Neuro Linguistic Programming training, with an international reputation for high standards, innovation and integrity.
Our NLP training programmes are lively, practical and transformational - and include individual coaching and support - the very best of NLP to help you develop your career, your personal skills, meet challenges and find fulfillment.
At PPD Learning we have dedicated ourselves to innovation, creativity, mastery, artistry, community and modelling - and skills 'in the muscle'.
Our reputation for quality and integrity is known throughout the NLP world, and our organisational culture promotes inclusion, respect, fun and friendship.
Our NLP mentors and inspiration from the States have primarily been Dr. John Grinder, Robert Dilts, Judy DeLozier, Charles Faulkner, Dr. Christina Hall, David Gordon and Stephen Gilligan and our team from UK has included the late David Gaster, Julian Russell and Joseph O'Connor