NLP Practitioner Part 1 - Foundation Skills

Saturday, May 12, 2012 at 10:00 AM

-

Friday, May 18, 2012 at 6:00 PM (BST)
Event Details
NLP Practitioner Part 1 - (7 Days)
with Judith Lowe
12-18 May 2012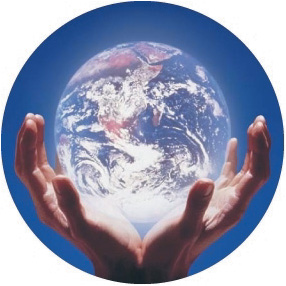 This intensive PPD Learning NLP programme gives you an 'exciting 'hands-on' introduction to all the fundamentals of NLP and sets up the learning for the more advanced material in Part Two.
create and maintain genuine rapport
set achievable and value-driven personal and professional goals
explore constructively problems and difficulties within a goal
understand and communicate compellingly to different thinking styles
enrich your understanding of a situation by experiencing it from different perspectives
gather high quality information for business or coaching purposes
create and manage your emotional state for high performance
positively influence others and support their ability to experience more choices
reframe and reorganise perceptions to direct attention more creatively
use physical and mental alignment to become more congruent and confident
You will learn the observational and relational skill-set which makes NLP really 'work' and you'll get to appreciate some of the history, ideas and attitudes which power the field.
Part one - NLP Practitioner £850 + VAT

Judith Lowe
"Judith Lowe is one of the most vibrant and visionary people I know. She is a superb trainer and brings a special energy and passion into everything she does. Her style incorporates a marvelous balance of confidence, compassion and humor complemented by impressive competence and skill.
As importantly, Judith is committed to the deep principles and core values of NLP. She is one of those rare people that truly 'walks the talk' of NLP and consistently updates her own skills and provides leading edge developments for her students.
I also deeply admire her selfless devotion to her students and community. It is a pleasure to wholeheartedly endorse Judith and her training."
Robert Dilts
Win a Discover NLP Day
With Judith Lowe
Worth £100
Register for our newsletter onwww.ppdlearning.co.ukusing code EVE037 to enter our monthly draw
When & Where
6 Avonmouth Street
London
SE1 6NX


Saturday, May 12, 2012 at 10:00 AM

-

Friday, May 18, 2012 at 6:00 PM (BST)
Add to my calendar
Organizer
Judith Lowe & PPD Learning Ltd
Judith Lowe is one of the UK's most experienced and popular NLP trainers and is the Managing Director of PPD Learning, one of the world's leading Neuro Linguistic Programming (NLP) Training Institutes. 
She has worked for many years with clients from many professional backgrounds, in public and private sectors, in-house and on public programmes, at every level of NLP, providing innovative, in-depth, skills-based NLP training and coaching.
She is known for her warmth, her wit and her wide reading as well as her overall dedication to giving her students and clients the very best of advanced, systemic NLP.
She is on the board of ANLP, a founder member of the NLP Guild and a founder member of the UK NLP Leadership Project. 
PPD Learning has twenty five years of expertise in Neuro Linguistic Programming training, with an international reputation for high standards, innovation and integrity.
Our NLP training programmes are lively, practical and transformational - and include individual coaching and support - the very best of NLP to help you develop your career, your personal skills, meet challenges and find fulfillment.
At PPD Learning we have dedicated ourselves to innovation, creativity, mastery, artistry, community and modelling - and skills 'in the muscle'.
Our reputation for quality and integrity is known throughout the NLP world, and our organisational culture promotes inclusion, respect, fun and friendship.
Our NLP mentors and inspiration from the States have primarily been Dr. John Grinder, Robert Dilts, Judy DeLozier, Charles Faulkner, Dr. Christina Hall, David Gordon and Stephen Gilligan and our team from UK has included the late David Gaster, Julian Russell and Joseph O'Connor