| | |
| --- | --- |
| | |
Event Details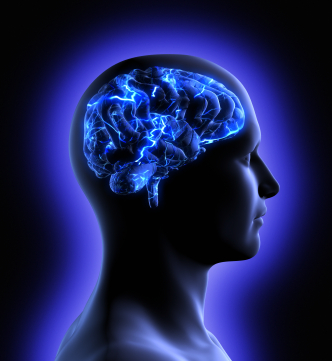 WHO SHOULD ATTEND
Executive assistants who want to gain confidence in communication and persuasive language techniques
COURSE OBJECTIVES
A motivational and interactive course, relevant to the administrative professional, providing experimental and practical skills that can be shared and instantly "useable." This will involve a combination of paired and grouped exercises, demonstrations and discussions.
Introduction of Neuro Linguistic Programming as the basis for learning

Understanding of where NLP came from and what it means

Identification of the constituent building blocks of NLP 

Exploring NLP in relation to the role of the admin professional and your everyday life
COURSE MODULES:
1. It's all about Rapport
Introducing and reinforcing the key elements of rapport 

Recognising when you are in and out of rapport

Practicing techniques to create and maintain successful working relationships and communication channels with your management team

Active listening – polishing your listening skills as a vital aspect of communication 
2. Message received loud and clear
Identification of the communication model 

Understanding of how we filter messages

Understanding the barriers to successful communication and employing techniques to overcome these 

Understanding the importance of non-verbal communication
3. Mind your language
Understanding of how we make sense of our world and the preferred communication style and language of yourself and your management team

Seeing, hearing and feeling your world – how our senses determine our language and communication style

Developing flexibility in your language to ensure optimum lines of communication

If you believe you can or believe you cannot, either way you are likely to be right

Exploring beliefs you hold that can ensure or sabotage your success 

Recognising "enabling" and "limiting" beliefs that are crucial for your overall success

Developing flexibility in order to change limiting beliefs to promote assertiveness, motivation and confidence in your office environment

Discovering your fears and developing strategies to overcome them

Utilising the benefits of curiosity versus judgement
4. The person with the most flexibility has the most influence over any interaction
Recognising the need for flexibility in our thinking, behaviours and language to be an influential and valued member of our organisation

Understanding different questioning techniques

Building a portfolio of effective questions

Successfully applying outcome thinking to identify and achieve what you and others need and want to achieve
Save This Event
Where

Aspira Training Room
Floor 1
72 Wells Street
W1T 3QF London
United Kingdom


Organiser
Aspira Training is part of the Aspira Executive PA search consultancy based in London. 
Aspira Training is dedicated to providing training for personal assistants and support staff within the financial and investment sector. Our aim is to equip our delegates with the necessary knowledge and skills to become indespensible business assets within their organisation. 
We provide a range of courses tailored to each deleagte's needs to ensure that they leave with the ability to excel in their current role and deliver exceptional results. We work with industry experienced trainers, who deliver comprehensive and up-to-date courses relevant to current market trends.