NLSF 2018 Talk: Oobah Butler - I Made My Shed The Top Rated Restaurant on T...
Description
I Made My Shed The Top Rated Restaurant on TripAdvisor: A breakdown and discussion of how and why Oobah turned his Shed into a restaurant on TripAdvisor. Then got it to number one in the whole of London without ever serving a dish.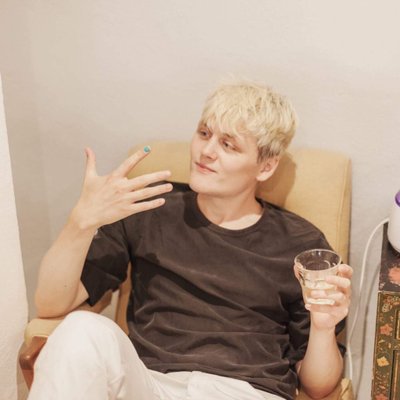 Oobah Butler is a freelance writer who contributes articles and conceptualises and hosts films for the likes of VICE, Noisey, The Guardian, ShortList Magazine. He's a place called Feckenham in the West Midlands, but lives in a shed in South London. His work has been covered internationally, most aptly being in Longform's 'Best of 2017' list, interviewed on NPR and endorsed by individuals such as Grayson Perry, former New Yorker Editor Nicholas Thompson and the handful of people who didn't talk to him at school but have sent him Facebook friend requests.
He's unsure how to make himself sound appealing, but after releasing his piece about making the shed he lives in TripAdvisor's top-rated restaurant in London, The Washington Post referenced him as "the Donald Trump of TripAdvisor". Or ITV's Susanna Reid, confused, dismissed him as a "naughty boy" live on Good Morning Britain? Either way, he has a round, perplexing face.
Oobah is all about concepts. Whether it's bullshitting his way as a fake designer to the top of Paris Fashion Week, covertly going on BBC2 show Eggheads just to fuck with them or letting his Instagram followers vote on every decision he makes for a day and ending up 250 miles from home, his ambition is to have commitment at the heart of all of his work. Immersing himself and exploring obscure things in an unorthodox way.
Oobah Butler will be speaking at the North London Story Festival on Tuesday 13th of March at 3.30pm in the Boardroom C219. In order to guarantee a seat for this event, please rsvp via this Eventbrite page.
The North London Story Festival is a free event and open to students, faculty and members of the public.