NLSF 2019 Talk: R Kelly: Sex, Lies and Videotapes
Description
Benjamin Zand is a filmmaker not easily intimidated by dangerous or dark subject matter: coming face to face with criminals in BBC series 'World's Most Dangerous Cities with Ben Zand' or exploring the controversial allegations around R Kelly and the claims of his abuse of numerous women. His documentaries ask brave questions while offering an honest and uncompromising view of the world that we live in. From the start of his career, he has been a name to watch out for and won the Young Talent of the Year at the 2016 Royal Television Society Journalism Awards.
This talk will offer a chance to hear from Ben firsthand as he discusses his documentary film career, his thoughts on what it means to be young today as well as other pertinent issues facing young storytellers in the media industry today.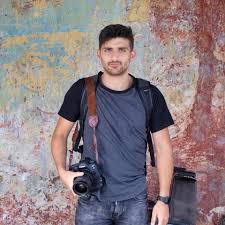 About the speaker
Benjamin 'Ben' Zand is an award-winning journalist and filmmaker for the BBC from Liverpool, England. He heads a team at BBC Studios, making documentaries for the BBC and others, and runs his own production company – ZANDLAND films. His work focusses on investigations into some of the world's most infamous places, and people.