Part of our 2022 Current Trends Improving MSK Patient Outcomes Series. This is a Physio-led webinar with CPD
About this event
Our first webinar for 2022 will include a presentation from International Speaker and Physiotherapist Cliff Eaton, on how Neuromuscular Electrical Stimulation can be used in the effective management of Patellofemoral Pain Syndrome (PFPS).
After a presentation, there will be time allocated to answering questions that many clinicians have about this common condition.
1 hour CPD (valid for UK) will be awarded to all attendees after the event
More on PFPS
This common knee condition can present in a wide range of athletes and non-athletes alike, at any age and both genders.
PFPS is caused by overloading of the front of the knee, with pain experienced here and around the patella due to cartilage damage. It is more common people who are involved in sports involving running and jumping, such as football and tennis.
PFPS may also be call anterior knee pain, chondromalacia patellae of patellofemoral disorder.
SPEAKER: Cliff Eaton
International Speaker and Physiotherapist
MSc, BSc (Hons), MCSP, MSc in Sports Injury Management
Former Head of Medical Services at Northampton Saints and experience working with Leicester Cricket Club and Manchester City FC. Cliff is an international speaker on Shockwave, laser therapy, electrotherapy, manual therapy and exercise.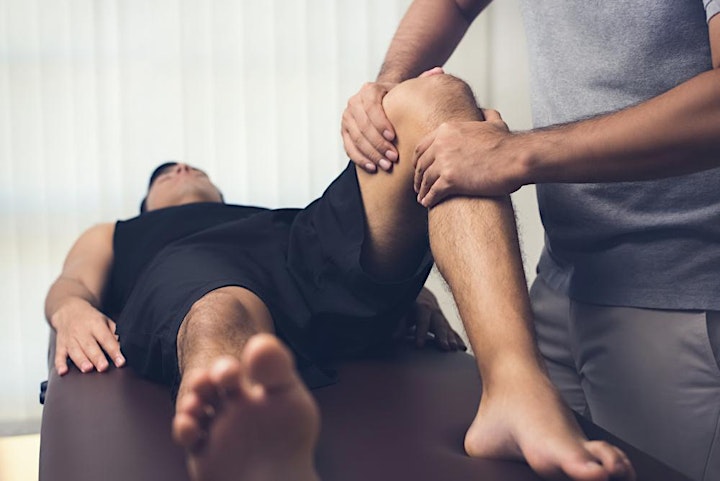 Organiser of NMES for Patellofemoral Pain
DJO - the home of brands including Aircast, DonJoy and Chattanooga
Chattanooga - The world's largest manufacturer of rehabilitation equipment for treating musculoskeletal, neurological and soft tissue disorders.
Aircast - For more than 30 years, medical professionals worldwide have trusted Aircast for technological breakthroughs in patient care. Rooted in scientific methods, each Aircast product is developed using the concept of "functional management." 
DonJoy pioneered the concept of functional knee bracing over 40 years ago, and continues to lead the progression of performance by studying the body, listening to athletes, consulting physicians and pushing the envelope of innovation.