COVID-19 & Your Business - No Limits: Arts and Entrepreneurship| COVID-19 a'ch Busnes - Cyfleoedd Di-rif: Y Celfyddydau a Entrepreneuriaeth
About this Event
THIS SESSION WILL BE DELIVERED IN ENGLISH ONLINE. Welsh documents are available upon request.
MI FYDD Y SESIWN HON YN CAEL EI GYNNAL YN SAESNEG AR-LEIN. Mae yna ddogfennau Gymraeg ar gael os oes angen.
(Please scroll down for English)
Cyfleoedd Di-rif - Y Celfyddydau a Entrepreneuriaeth
Gydag enillydd medal aur Paralympaidd, perchennog busnes ac enillydd Gwobr Ysbryd Entrepreneuraidd 2020!
Rydym yn falch o gyflwyno gweminar gyntaf Cyfleoedd Di-ri - cyfres o weminarau ar gyfer hyrwyddo cynhwysiant, amrywiaeth, entrepreneuriaeth a grymuso.
Rydym eisiau dangos i chi sut y gallwch oresgyn rhwystrau, mewn bywyd a busnes, i gychwyn ar daith entrepreneuraidd.
Yn y sesiwn gyntaf, byddwn yn croesawu nofiwr Paralympaidd, medalydd a sylfaenydd LIMB-art, Mark Williams, yn ogystal ag Amanda Wells a Sue Patch o'r grŵp artistig, Celf-Able.
Beth fydd dan sylw yn y digwyddiad?
Bydd y sesiwn yn canolbwyntio ar y sector celfyddydau, a sut y gellir defnyddio sgiliau creadigol fel llwybr posib at gyflogaeth.
Mae Mark Williams yn Fodel Rôl Syniadau Mawr Cymru ac yn sylfaenydd LIMB-art, cwmni gweithgynhyrchu sy'n creu gorchuddion diddorol ar gyfer coesau prosthetig, a bydd yn trafod ei daith ysbrydoledig o golli ei goes i fod yn berchennog busnes llwyddiannus.
Bydd Celf-Able, grŵp o artistiaid abl ac anabl, yn ymuno â'r sesiwn. Bydd Sue Patch, Cyfarwyddwr a Chadeirydd, yn trafod pwysigrwydd y gwaith maen nhw'n ei wneud i ymdrin ag unigrwydd, a sut mae celf wedi helpu nifer o bobl anabl ym Mhowys i ddatblygu sgiliau newydd a bod yn rhan o rywbeth.
O fewn y digwyddiad, ceir sesiwn Holi ac Ateb, trafodaeth agored, ac mae croeso i gyfranogwyr rannu eu straeon a phrofiadau.
Ar gyfer pwy mae'r gweithdy hwn?
Mae'r gweithdy yn agored i unrhyw un sydd â diddordeb mewn sut y gall y celfyddydau a'r diwydiannau creadigol ddatblygu yn gyfle gyrfa.
Rydym eisiau hyrwyddo hygyrchedd, cynhwysiant a dangos nad yw byw gydag anabledd yn eich diffinio chi.
Gall entrepreneuriaeth fod yn llwybr cyffrous at gyflogaeth i unrhyw un, a chan fod cymorth a mentora ar-lein yn fwy hygyrch nag erioed, rydym yn cyflwyno'r sesiynau hyn i archwilio'r cyfleoedd gwych sydd ar gael.
Cefndir y siaradwr
Ar ôl damwain car difrifol a cholli ei goes, cafodd LIMB-art ei sefydlu yn 2018 gan Mark Williams, nofiwr Paralympaidd a medalydd, a'i wraig Rachel. Cafodd ei greu er mwyn adeiladu hyder pobl eraill sy'n defnyddio coesau prosthetig.
Mae LIMB-art wedi ennill nifer o wobrau mawr, ac yn ddiweddar, enillodd Mark 'Wobr Ysbryd Entrepreneuraidd 2020' yng Ngwobrau Entrepreneur Prydain Fawr.
Yn 53 oed, cafodd Sue Patch, Cyfarwyddwr a Chadeirydd Celf-Able, strôc, ac ers hynny mae'n byw gyda namau meddyliol a chorfforol. Mae celf yn fath gwych o therapi iddi, ac mae hi'n cael pleser mawr o rannu hyn gyda phobl eraill ym Mhowys.
Cyflwynir y digwyddiad hwn mewn partneriaeth â Celf-Able, Syniadau Mawr Cymru a Creu Sbarc.
______________________________________________________________________________________
No Limits: Arts and Entrepreneurship
With Paralympic gold medallist, business owner and winner of the Entrepreneurial Spirt Award 2020!
We are delighted to bring you the first instalment of No Limits – a series of webinars aimed to promote inclusion, diversity, entrepreneurship and empowerment.
We want to show you how you can overcome barriers, in life and in business, to embark on a journey of entrepreneurship.
For this first session, we're welcoming Paralympic swimmer, medallist and founder of LIMB-art, Mark Williams, as well as Amanda Wells and Sue Patch from artistic group, Celf-Able.
What will the event cover?
This session will focus on the arts sector and how creative skills can be utilised as a potential avenue into employment.
Mark Williams, Big Ideas Wales Role Model and founder of LIMB-art, the manufacturing company producing cool prosthetic leg covers, will discuss his inspirational journey from amputee to successful business owner.
Celf-Able, a group of disabled and non-disabled artists, will also be joining the session. Director and Chair, Sue Patch, will discuss the important work they do to combat loneliness and how the power of art has helped many disabled people in Powys develop new skills and feel part of something.
The session will then open up for Q&A, open discussion and participants are welcome to share their stories and experiences.
Who is this workshop for?
This workshop is open for everyone interested in how arts and creative industries can develop into a career opportunity.
We want to promote accessibility, inclusion and show that living with a disability doesn't need to define you.
Entrepreneurship can be an exciting avenue into employment for anyone, with online support and mentoring now more accessible than ever, we're bringing you these sessions to explore the fantastic opportunities out there.
About the speaker
After a tragic car accident and losing his leg, Paralympic swimmer and medallist, Mark Williams, and his wife Rachael, founded LIMB-art in 2018. It was born out of desire to build the confidence of other prosthetic users.
LIMB-art has won many coveted awards and Mark more recently won the 'Entrepreneurial Spirt Award 2020' at the Great British Entrepreneur Awards.
Sue Patch, Director and Chair of Celf-Able, had a stroke at the age of 53 and has since been living with mental and physical impairments. She finds art is a great form of therapy for her and gets great satisfaction through sharing this with others in Powys.
This event is brought to you in partnership with Celf-Able, Big Ideas Wales and Be The Spark.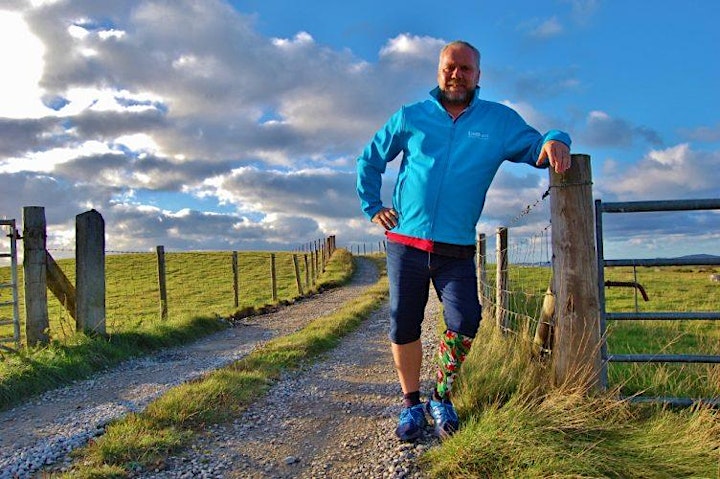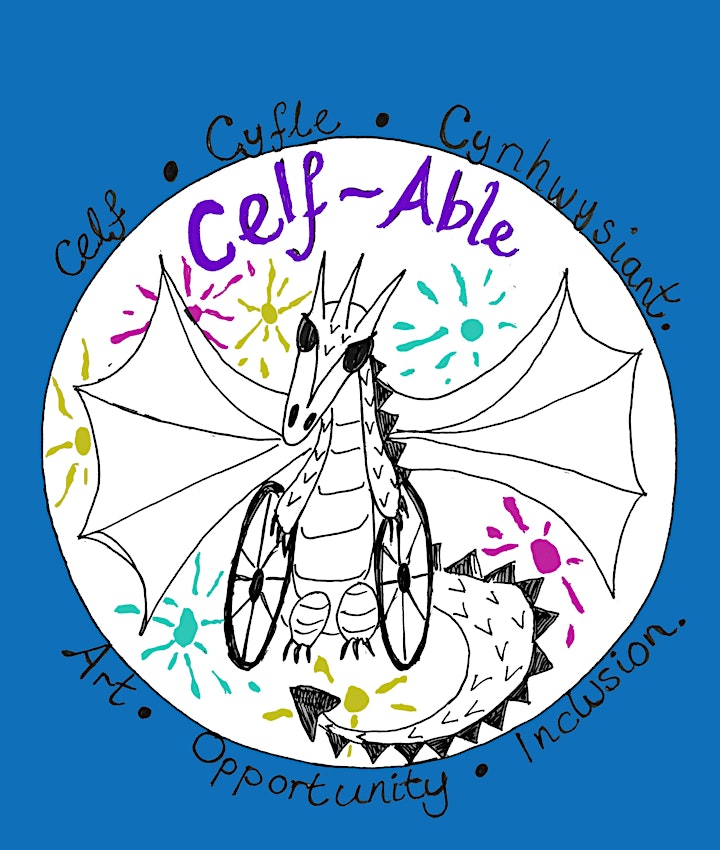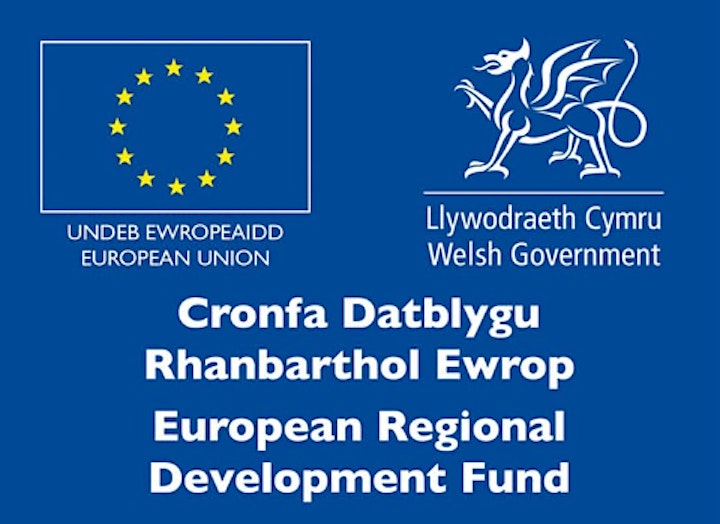 Mae Hybiau Menter Ffocws yn darparu gofod arloesol i ddeori a sbarduno busnesau newydd a'r rhai sy'n ehangu. Mae Hwb Menter Ffocws y Drenewydd a Hwb Menter Ffocws Caerfyrddin yn cael eu hariannu'n rhannol gan Gronfa Datblygu Rhanbarthol Ewrop trwy Lywodraeth Cymru
Mae'r digwyddiadau a ddarperir neu a gynhelir gan raglen Hybiau Menter Ffocws Llywodraeth Cymru am ddim ac yn agored i bobl o bob oedran, ond rhaid archebu lle ymlaen llaw. Mae'r niferoedd yn brin a disgwyliwn alw mawr am lefydd, felly archebwch yn gynnar i ddiogelu'ch lle.
Focus Enterprise Hubs are an innovative space to incubate and accelerate new, and growing businesses. Focus Newtown and Focus Carmarthen Enterprise Hubs are part funded by the European Regional Development Fund through the Welsh Government
Events delivered or hosted by the Focus Enterprise Hubs programme for the Welsh Government are free and open to all ages but must be booked in advance. Please be advised that numbers are limited and we expect high demand for places, so book early to secure your place.