Event Information
Refund policy
Contact the organiser to request a refund.
Eventbrite's fee is nonrefundable.
TEN World Class Contributors, One Glorious Week, Take Your Business To The Next Level with Unique Inspiration, Guidance & Support.YOU first.
About this event
Life doesn't always go to plan.
On 26th July 2021 we were due to commence the eagerly anticipated Women At The Top Global Summer Gathering: A Spirited Business
But, that night I - Karen Kennaby, the host - went down with Covid and on the morning of 26th I had a very high temperature and all the symptoms. The show couldn't go on.
Disaster had struck but as ever there is a Silver Lining. And that is that ALL the speakers and contributors have come together to create a whole week of wonderful content this October.
I'm thrilled to bring you - The Women At The Top "No Longer Summer" Gathering: The Autumn Edit, Success Redefined.
Join us to redefine what success means for YOU, how we can make it more personal, unique. It's about "you first" and the business will evolve and be more successful as a result. It's exciting and it's new!
The Event runs from Monday 11th October to Friday 15th October 2021. All times are BST which is 5 hours ahead of EST, 8 hours ahead of PST, 2 hours behind Qatar, 9 hours behind Brisbane
Here's the line up of amazing contributors all ready to help you go to the next level of success with their unique approaches...
Stewart Pearce *
Monday 11th, 12 noon BST
"Ignite YOUR Radiance"
* The Charismatic Master of Voice, Radiance Coach, Angel Emissary and Author of Diana The Voice of Change. Sharing insights, stories and the same techniques that he used with Diana Princess of Wales Stewart will help us Find & Exude Our Radiance and Create Charisma.
Geeta Sidhu-Robb *
Monday 11th, 1pm BST
"The Importance of Wellbeing & Beliefs For YOUR Success"
*The Dynamic Founder of the Multi Award Winning Nosh Detox : Through wellbeing and beliefs Geeta created her Belief Based Structure For Success which she will share with us today
Dion Johnson *
Tuesday 12th, noon BST
"Trusting Those Quiet, And Not So Quiet, Messages to Keep YOU On Track"
*The Womanologist, author of "Influential Woman" Dion 's profound conversations challenge perceptions, make you think differently and encourage you to "tune in" to your own knowing and divine guidance. Using her own experience and her deep faith Dion helps women go behind the mask to their core.
Lucy Bainbridge *
Tuesday 12th, 1pm BST
"How To Show Up Potently Online And Turn Heads With YOUR Content ..."
* The Social Media Priestess Lucy will be leading a breathwork meditation so please bring headphones and be somewhere you won't be disturbed
Laura Willoughby *
Wednesday 13th, 12 noon BST
"Changing Your Drinking Patterns Can Transform YOUR Business, and Life"
*As Co-Founder of Mindful Drinking Movement Club Soda
Laura will share her experience of changing her drinking, why she set up Club Soda and how mindful drinking can help you achieve your goals. 
Denise O'Dwyer *
Wednesday 13th, 1pm BST
"3 Ways to Improve the Feng Shui of YOUR Home for Greater Success"
* Feng Shui The Element Of Success. Learn the insider secrets of Feng Shui that will make a practical difference to YOUR success from the gorgeous Goddess of Feng Shui.
Maryon Stewart *
Thursday 14th, 3pm BST
"Menopause Doesn't Have To Hold You Back, How To Get YOU Back Naturally"
* Pioneer of the Natural Menopause Movement Maryon Stewart, Healthy Wise & Well - Happy Hormones The Natural Way shares how to recharge your midlife - naturally. 
Lana Walker *
Thursday 14th, 4pm BST
"Tapping Into YOUR Success"
* Childless Not By Choice Therapist and EFT Practitioner Lana will share tapping techniques for us all to remove blocks to success, not just women who are childless
Darla LeDoux *
Friday 15th, 4pm BST
"Finding YOUR Magic & Sourcing YOUR Success"
*Author of Shift The Field, Creator of Sourced (TM), Darla helps you to look at your business model in a powerfully different way using your unique magic and creating from source..
Vivienne Goldstein *
Friday 15th, 5pm BST
"Laughing YOUR Way To Success With Laughter Yoga"
* Vivienne Goldstein Life Enhancer. Shift your state with this lovely Laughter Yoga session
As you know they say laughter is the best medicine.
And at the end of the week we have,
Happy Hour!
Friday 15th, 6pm BST
Please raise your glass...
An opportunity to get to know the other participants and have some fun!
It's time to Connect, Collaborate & Celebrate!
So join my collaborators and myself - Karen Kennaby, Founder of Women At The Top Global, Former 7-Figure business owner for 21 years, Global Mentor/Coach, Success Without Sacrifice advocate, helping women - especially heart centred women who help others - to rise and be acknowledged.
Date and time
Location
Refund policy
Contact the organiser to request a refund.
Eventbrite's fee is nonrefundable.
Organiser of "No Longer Summer" Gathering - The Autumn Edit: Success Redefined
Hello and welcome!
I'm Karen Kennaby, Founder and CEO Joyful Living & Exquisite Journeys and Creator of The Joyful Living & Exquisite Lifestyle Club.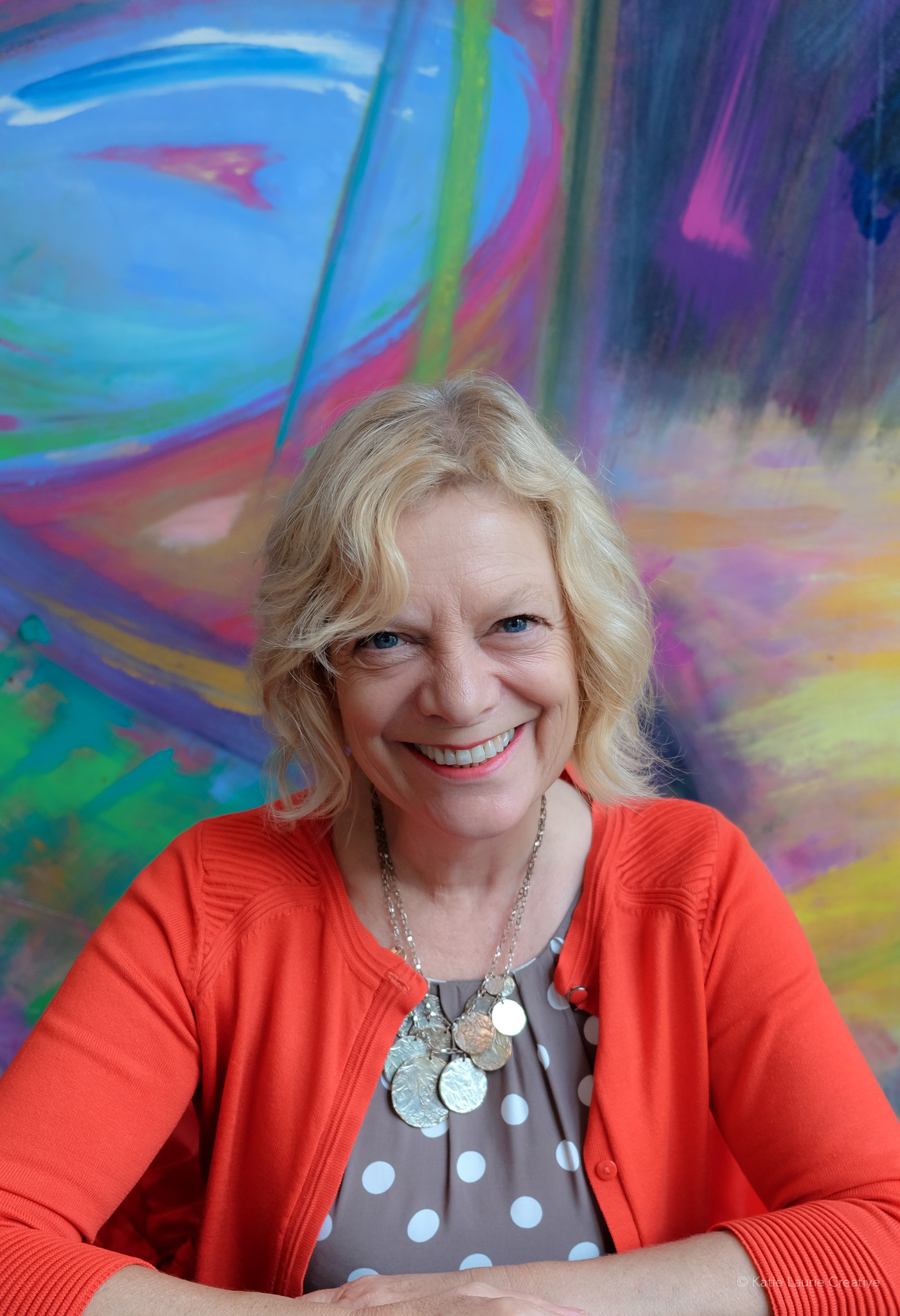 I trained and worked in hotel management and went on to have a 7-figure event management company with a team of 24 at peak for 21 years so I know a thing or two about events and I absolutely love hospitality! I have also been a transformational life coach for well over a decade and now with Unique & Exquisite Events I've brought all my passion for events, travel, food, transformation and connection to create wonder-full, delicious, fun, unique & exquisite events for intimate groups of women – sharing my delight in exploring and finding the joy in everything I do. You are in caring, well organised, experience hands with me & my very carefully picked team.
I understand that life can be rather humdrum at times, rather ordinary, rather uninspiring, rather challenging. Work, relationships, family, possibly being an expat, balancing, juggling, health, loneliness…any or all of this can take its toll, it certainly has on me at times along the way. Sometimes life changes can make us feel very alone too.
It is absolutely my commitment to help you find some inspiration…a breathe of fresh air…a new persepctive. To unlock a smile that may have been hidden for a while, one that comes from the heart.
It's time to come (a)way beyond imagination with me!
with love and joy,
Karen xxx
To find out more about all our upcoming club events and our unique and exquisite retreats visit our website: Unique & Exquisite Events
Connect with Karen:
https://www.facebook.com/groups/JoyfulLivingwithKarenKennaby/
http://www.LinkedIn.com/KarenKennaby
http://www.Facebook.com/Karen.Kennaby.1
http://www.Twitter.com/karenkennaby