About this Event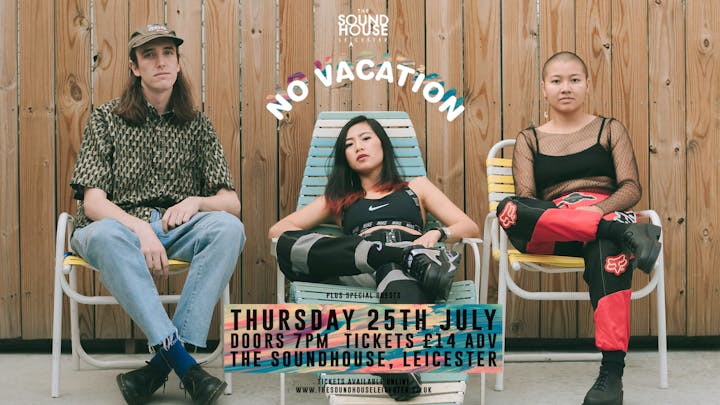 With over 19 million plays on their single "Yam Yam" through Spotify & millions more across their incredible array of dream pop, surf rock style releases, No Vacation are hitting the UK & along with it, Leicester!
Dreams, so we've been told, only occur while we sleep in our bedrooms. For No Vacation, the bedroom is where everything started, and now they're living their dreams. The guitar-pop quintet have in a short period achieved a cult status within the indie community, leading them to move from their hometown of San Francisco to the music mecca of Brooklyn
No Vacation began in early 2015, and quickly received attention for the nostalgic bedroom-pop sounds off of their debut mixtape, Amo XO , and surf-rock single, Dræm Girl .
THIS SHOW IS 14+